I am a member of the Collective Bias®  Social Fabric® Community. This shop has been compensated as part of a social shopper amplification for Collective Bias and its advertiser. #CollectiveBias
In the South, we love our pies!  One of the most iconic pies of the American South is the peanut butter pie.  Much to my surprise, Beth has never even heard of the treat.  I guess it shouldn't have been that much of a surprise.  She grew up in the northern part of the South to Yankee parents, but I figured that, at some point, she would have at least heard of this yummy dessert!
After my trip to Birmingham in January, I promised her that I would make her one and truly introduce her to this Southern delicacy.  February was a rough month for us and, before I got the chance to make her a peanut butter pie, we got an opportunity to create a dessert using a brand new product by MARS, 3 Musketeers Unwrapped Bites.  3 Musketeers are creamy nougat covered in rich milk chocolate.  Since nougat is basically sugar and nuts, I thought this would make a perfect substitute for peanut butter when making a creamy pie.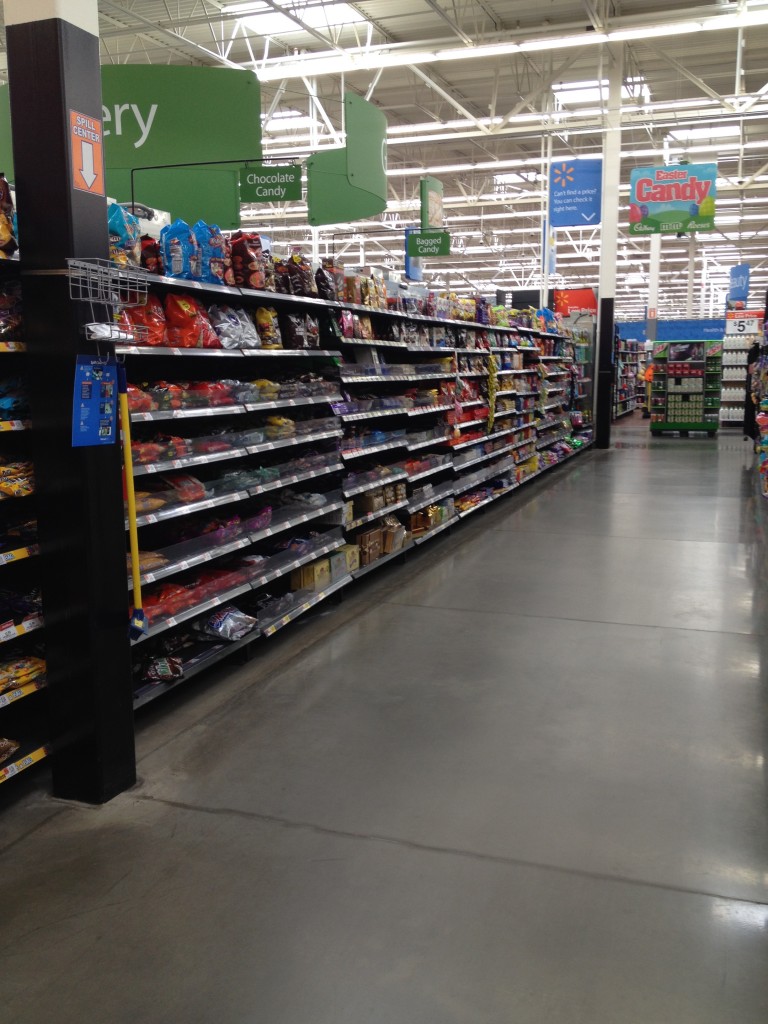 So I headed out to Walmart and picked up two bags of 3 Musketeers Unwrapped Bites (way easier than unwrapping individual bars), an 8 oz. package of cream cheese, some powdered sugar, an 8 oz. tub of whipped cream, and a pie shell made from chocolate sandwich cookies.
I emptied both bags of Bites into the food processor (I pulled two or three out for a garnish) and just let it go for a little bit.  Once you get past the point of crumbling chocolate candy, you'll see it all start to come together into a smooth ball.  This is when these candies really start to mimic the texture of peanut butter.  You should get about 1 cup of 3 Musketeers Bites.
Mix it with softened cream cheese, 1 cup powdered sugar, and the thawed tub of whipped cream until smooth.  Pour it into the pie shell and refrigerate for an hour or two (trust me, this is the hardest part).
Pull it out of the fridge, grate the extra candies over the pie, and devour!!
I know you are grabbing your keys right now to head out and pick up the ingredients to make your own.  Why don't you take a second and grab a 3 Musketeers coupon to save some money while you're out?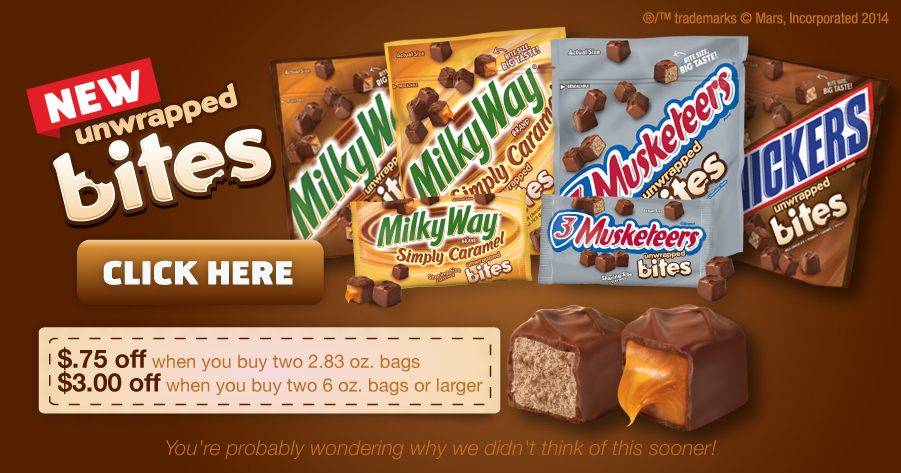 Coupon details … receive $0.75 off when you buy (2) 2.83 oz. bags or $3.00 off when you buy (2) 6 oz. bags or larger. Ready for some more fun? Join in the  #EatMoreBites Twitter Party on Friday, March 14, from 1:00-2:00 PM EST for a chance to win $550 in Walmart Gift Cards!
Are you ready to try a 3 Musketeers Pie? Leave us a comment and let us know!