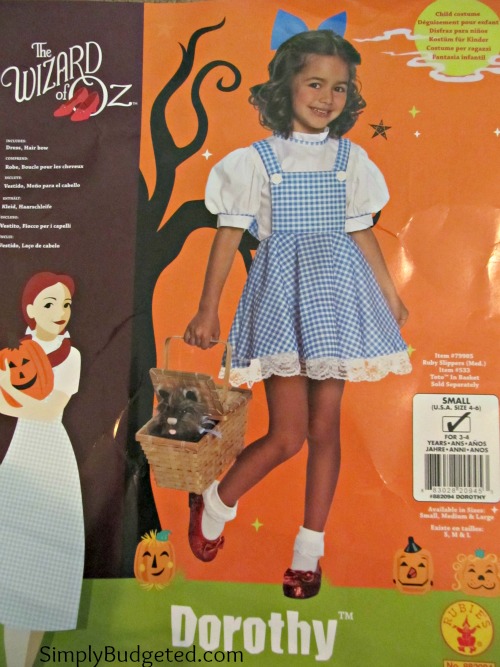 Details …
Remember the young girl Dorothy from the Wizard of Oz movie? Why not choose a deluxe Dorothy Child Costume from the Wizard of Oz collection of Halloween costumes that will make your little girl feel like the character from the story? The Dorothy child costumes are made of blue and white checkered fabric in a pinafore style, which comes attached to a white blouse that can be zipped up at the back. The blouse has a blue and white checkered trim around the neck. The child deluxe Dorothy dress also has an attached under slip, trimmed with lace. Accessories sold separately for the deluxe Dorothy set include red ruby Dorothy shoes or slippers, the deluxe Toto in a basket and the child Dorothy wig. This is a classic Wizard of Oz costume that is popular with little girls, who want to emulate their favorite movie character.
Our Thoughts …
Brian read The Wizard of Oz to the girls at bedtime this past summer. Not familiar with The Wizard of Oz? Check out this Wizard of Oz article. They loved the book. Sophie loved it so much she was excited to look at the Dorothy from the Wizard of Oz costumes for Halloween! Here is our Sophie version of Dorothy …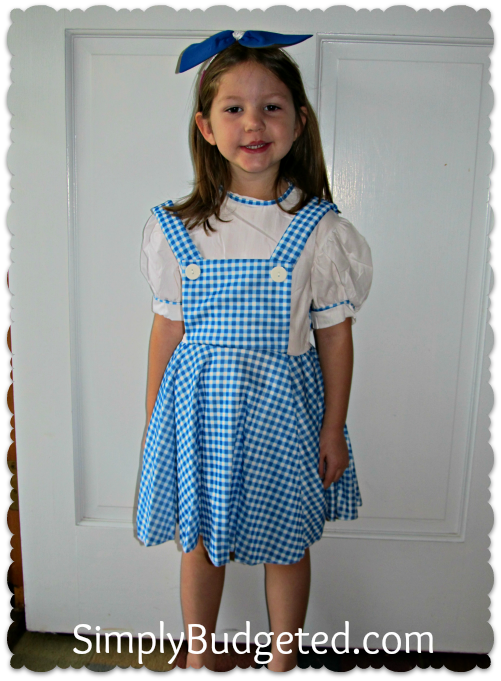 Sophie's favorite part of the costume is that skirt flares out when she spins …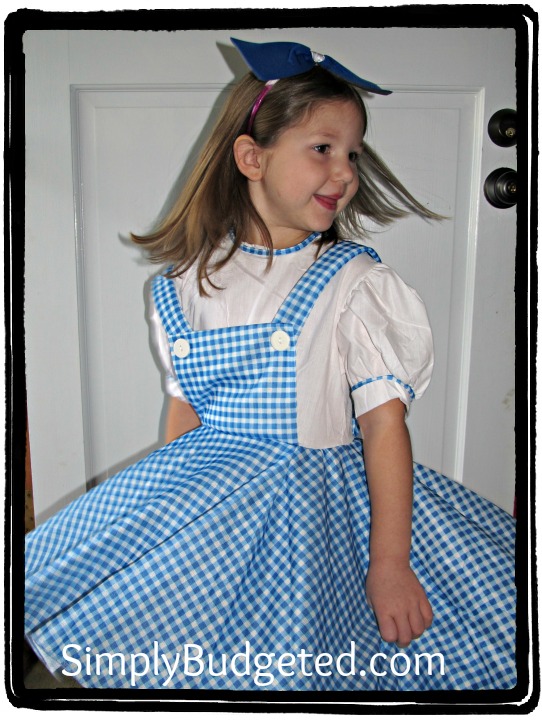 I did have to cut some strings off the costume and I attached the bow to a headband to put in her hair. I think before Halloween I will tack the straps of the ginham dress to the blouse because they kept falling off her shoulders. Sophie also mentioned the netting under the skirt was itchy but come Halloween, she will probably be wearing black leggings under the costume to keep her legs warm and that will keep it from scratching her legs. The size on this costume is tad small. The label says a small is a size 4-6. Sophie wears a size 5. Grace is a size 6 and would have a hard time fitting in this size. So if you are on the uper end of a size, I would order up a size.
Overall, we are really pleased and Sophie is thrilled to be Dorothy this Halloween!
Do you know what your kids want to be this Halloween? Leave us a comment and let us know!