We were excited to sign up for Jingit and download the Jingit app to help Grace's school collect box tops! #jingit4edu We went to Walmart.com to sign up for Jingit. Sign up was an easy step by step process where we could sign in using our Facebook account and pick Grace's school as our donation location!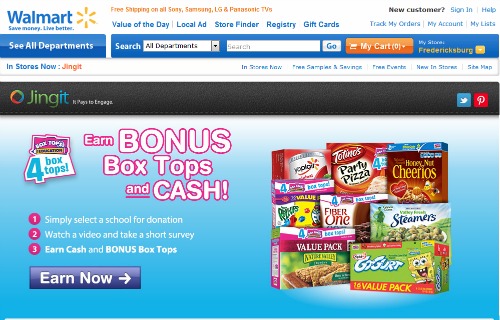 You can sign up for Jingit HERE and then download the Jingit app to your phone using this link to join in on the savings and box top collection effort!
When we arrived at Walmart, I checked in with the Jingit App. Here was my check-in screen when I walked in the front doors of Walmart.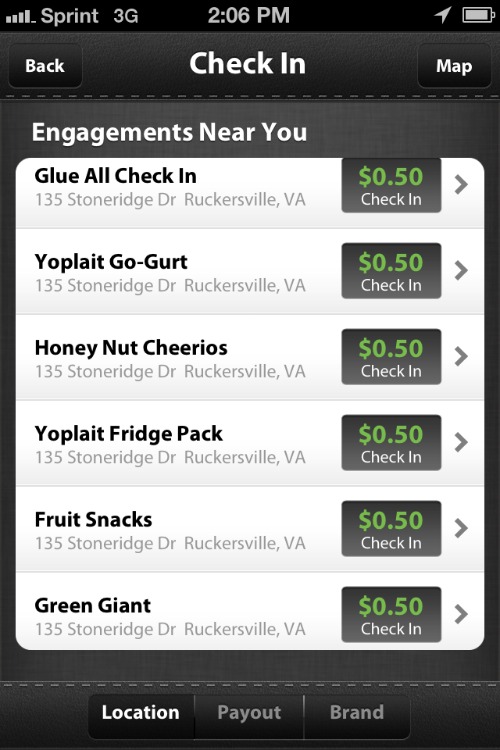 While we shopped, we checked in with the Jingit App and scanned bar codes to earn money in our Jingit account and box tops for Grace's school. It really was that easy. I will say that you need to really read the check ins. We were caught up for a bit because we missed the "and" in the Nature Valley and Fiber One Check In. Three kids running around while we were reading and trying to scan products didn't help us figure this out any faster but we did figure it out! Reading the instructions also really helped with the Tostino's Check In as we had to scan barcodes for three specific and different varieties of pizzas! The biggest disappointment was that we didn't get to use the Fruit Snack Check In as the Value Size packages were all of of stock but we did get the Yoplait Go-Gurt Check-In plus an Elmer's Glue Check-In while we were shopping!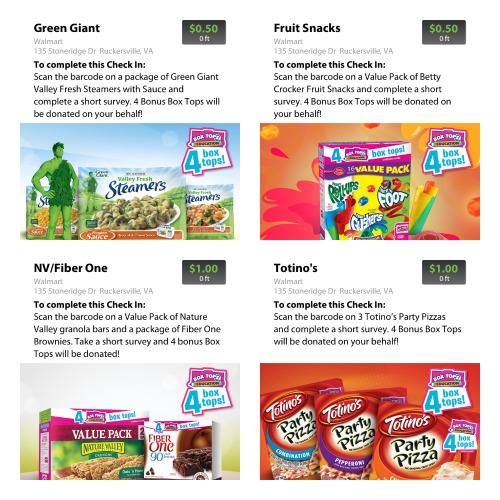 We ended up buying more than what was on our list. We missed the Fruit Snacks  that were on our list because they were out of stock. Matthew saw the pizzas at the Jingit Check In so we ended up with pizzas. While we were in that aisle we noticed the lasagna which is on next weekends menu in our menu plan so we decided to buy that while we were out. We really went off the list though when we picked a few items for Grace's birthday party gift bags from a clearance rack. The price was right for little girl party bags which helps our budgeting efforts! Even though we went off our list, we were happy with our purchases during this shopping trip!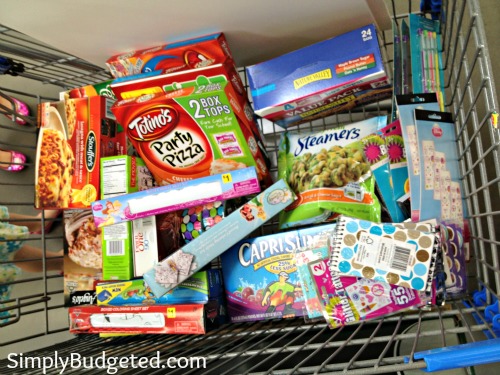 Look at our Google + Album to check out our full shopping trip!
As for those treats, I packed up the box of Fiber One Brownies yesterday as an after church snack for the kids. I would honestly hoard these brownies for myself but the kids love them and I love how healthy they are for them! Can you tell that Sophie enjoyed her Fiber One Brownie?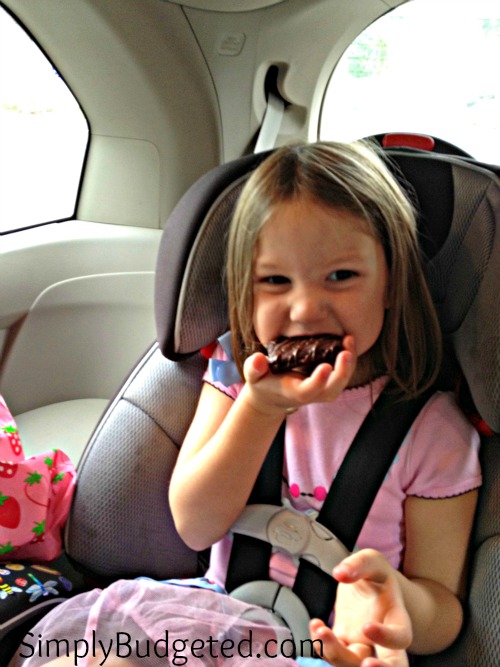 To complete the trip, I went online to check my balance in Jingit and was excited to find that I could earn even more box tops just by watching an ad and taking a survey!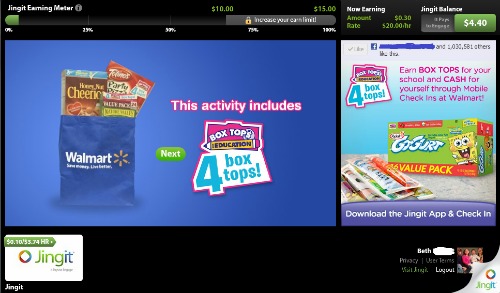 Want to keep up with the latest Jingit offerings? Follow Jingit on Twitter and Like Jingit on Facebook.
Note:  I am a member of the Collective Bias™ Social Fabric® Community.  This shop has been compensated as part of a social shopper insights study for Collective Bias™ and Jingit #CBias #SocialFabric