We had the opportunity to use the Disney Princess Augmented Reality App when we attended the Disney Retailtainment Event!  #DisneyPrincessWMT
When I opened the app, it showed me that we needed to find three trigger points to unlock all of the outfits in the Augmented Reality App!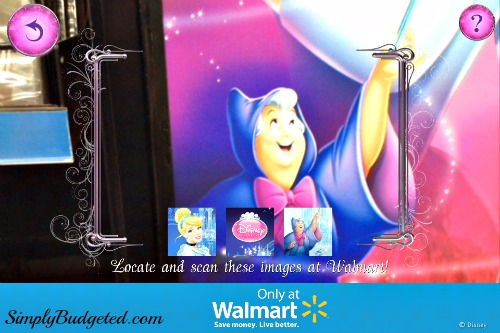 The pink outfit trigger point was the Cinderella Trigger point. This was my favorite Trigger point because when Grace saw this display she RAN to it. She fell in love with that pink dress. It was her dress by the pink version of it. I admit that I too love the pink dress. What do you think about the pink Cinderella dress?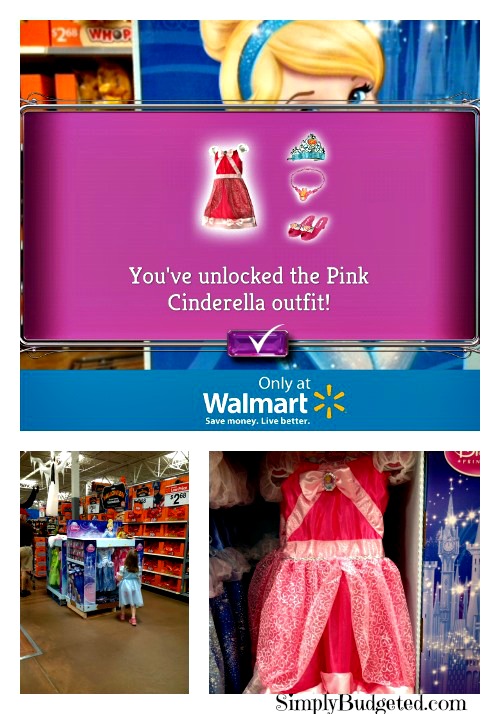 I admit that the Fairy Godmother was all over but it wasn't the right one and by the time we found her, the girls didn't care about the Disney Princess Augmented Reality App on my phone. It had completely lost their interest by then. But here is the display that had the right Fairy Godmother on it!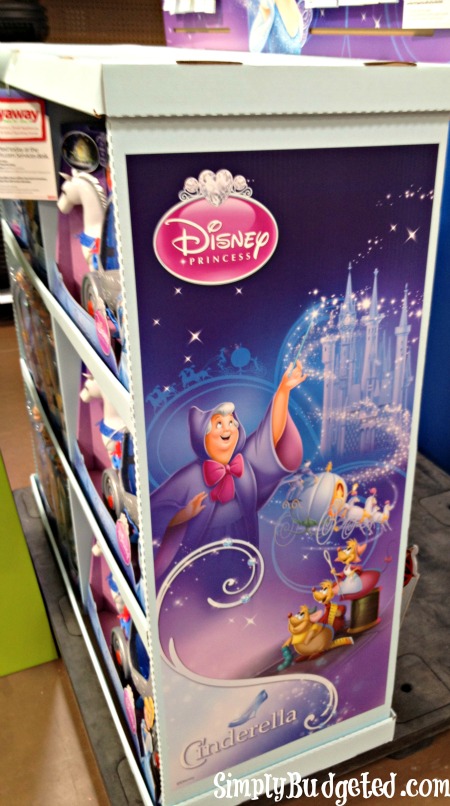 The Fairy Godmother unlocked the last outfit and it was the classic blue Cinderella outfit! We had all of the outfits … OK, I had them all. The girls were dreaming about the Barbie doll sized Cinderella carriage with a horse toy they had found at the at point.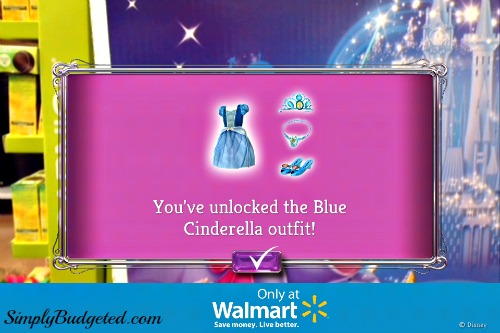 Before I knew it, the app was telling me to dance. I had no idea how I got to this screen or how to get past it so I just followed the instructions and danced. My sister who was shopping with us decided I was insane even when I show her what I was doing. If I still had Grace's attention at this point, she would have loved this part of the app!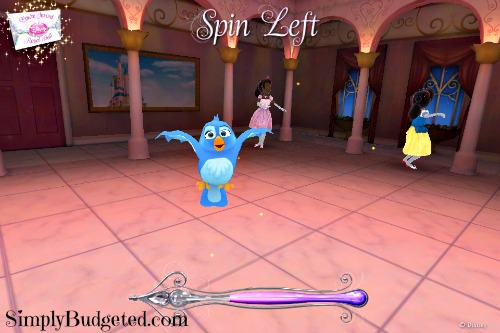 My favorite feature of the app was when it told me to show the Cinderella DVD + Blu-Ray cover and the 3D carriage appeared over the cover! Even my sister was impressed with this but once again the girls were still stuck on that Cinderella carriage and horse toy!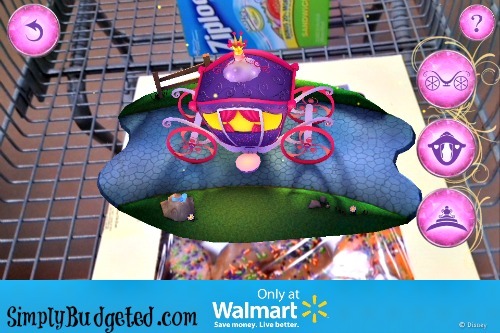 You can check out our full shopping experience in the Google + Album with our shopping pictures!
If you have Princess fans at your house too be sure to check out the Cinderella Facebook page, Disney Princess Facebook page, and Disney Twitter page to keep up with the latest princess news and promotions! You can find Disney Princesses at Walmart and get great tips for Princess Parties, read Cinderella Stories, and even learn more about the Augmented Reality App at Disney Play N' Explore!
NOTE: I am a member of the Collective Bias™ Social Fabric® Community.  This shop has been compensated as part of a social shopper insights study for Collective Bias™ and Disney Consumer Products, Inc. #CBias #SocialFabric