Have you seen the Reese's Ice Cream – Pumpkin Shaped treats by Good Humor yet? Brian found them at Walmart a few weeks ago. I fell in love with him all over again.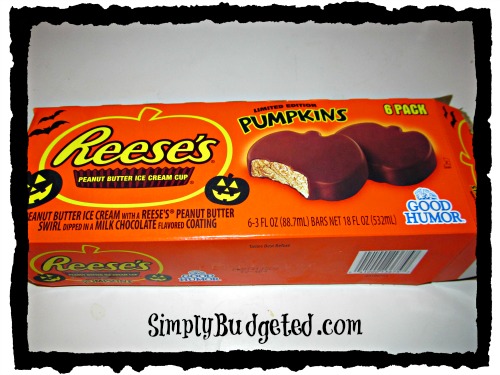 The ice cream treats are in the shape of a pumpkin (the decorating in the picture was my addition, it i really isn't there!)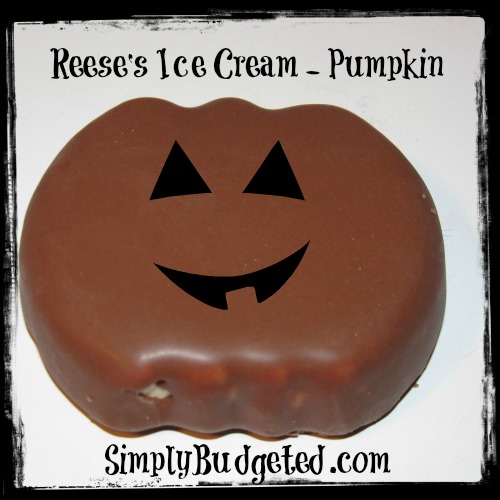 The crunchy chocolate shell plus the peanut butter ice cream it is so yummy. The pumpkin shape is a great added treat!
What is Friday Favorites?
Friday Favorites is another almost weekly feature here at Simply Budgeted. The whole point of this feature is to share some of our favorite finds. Anything is game. Food. Cleaning supplies. Kid stuff. Garden favorites. Recipes. Anything that I really like and want to randomly post about.

Reminder/Disclaimer/Whatever: Everything in Friday Favorites is something that we use and bought on our own.
What do you think? Would you run out to the store to get these? I hope to see them again before the Halloween season ends!