Recently we had the opportunity to listen to Lang Lang's The Chopin Album.  Here is our review.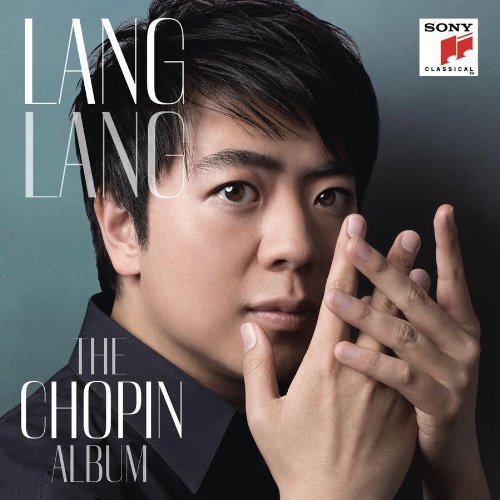 Details …
The music of Chopin – universally loved for its beauty and communicative power – has long been a dynamic force in Lang Lang's life, propelling him through a number of career-defining experiences. Now, in his 30th-birthday year, Lang Lang records his first album entirely devoted to the great composer's solo piano masterpieces.

The Chopin Album – Lang Lang's third album for Sony Classical – includes the second set of Chopin's Études (op. 25), the Andante spianato & Grande Polonaise and a selection of shorter works that he has long enjoyed performing, including three Nocturnes and the Waltz op. 64 no. 1, popularly known as the "Minute" Waltz.

Chopin "speaks with such a universal voice," Lang Lang says. "I genuinely believe he's a true ambassador for classical music among the great composers. He appeals to everyone."

Chopin has accompanied Lang Lang throughout his career. One of the first pieces he learnt was the Grande Valse brillante in E-flat major op. 18 (included on this album), and it was Chopin's music that also carried him through a number of career-changing competitions, including Ettlingen (Germany) in 1994 and the International Tchaikovsky Competition for Young Musicians in Sendai (Japan) in 1995, when he took First Prize performing Chopin's Second Piano Concerto. And it was with the Chopin Études that Lang Lang made his now-renowned Beijing Concert Hall recital at age 14 – a performance that led to his studying with Gary Graffman at the Curtis Institute in Philadelphia.

"The reason that Chopin's Études hold such a special place for pianists", says Lang Lang, "is that they provide the training for so many different elements of technique. But they're not just studies, not just normal exercises – not just for your fingers – they help you develop how your mind works, and how you control the different layers of your emotional response."
Track Listings
1. null: No. 1 in A-flat Major
2. null: No. 2 in F Minor
3. null: No. 3 in F Major
4. null: No. 4 in A Minor
5. null: No. 5 in E Minor
6. null: No. 6 in G-sharp Minor
7. null: No. 7 in C-sharp Minor
8. null: No. 8 in D-flat Major
9. null: No. 9 in G-flat Major
10. null: No. 10 in B Minor
11. null: No. 11 in A Minor
12. null: No. 12 in C Minor
13. Nocturne op. 55, No. 2 in E-flat Major
14. Nocturne op. 15, No. 1 in F Major
15. Grande Valse Brillante op. 18, No. 1 in E-flat Major
16. null: Andante spianato
17. null: Grande Polonaise
18. Nocturne op. post, KK IVa, No. 16 (20a), in C-sharp Minor
19. Waltz op. 64, No. 1 in D-flat Major
20. Tristesse (Oh Land version)
My Thoughts …
It has been a long time since I have listened to classical music on a regular basis.  I started listening again recently when I run kids around in the van.  With their movie players, screaming, constant questions, etc., it's hard to pay attention to any music that actually has any lyrics.  I have found that classical music can help to ease some of the frustration of a trip with three kiddos. The Chopin Album is actually a pretty nice listen.  The music isn't challenging to listen to, but you can tell that it is challenging to play.  You can certainly appreciate the skill of both the composer and the pianist.
You can find this CD
and MP3
album on Amazon for a great price!