Are you still looking for a few new ways to save on your budget? One of the tips we go back to often is Reward programs and coupons. It is amazing how much I can save with coupons from the Sunday newspaper or how much using a reward program can save me on our overall budget. We are excited to introduce the Scott Shared Values Consumer Rewards program to you and hope that you see the benefit of joining too!

Why did we decide to sign up for the Scott Shared Values Consumer Rewards program?
We are always looking for easy ways to save in our budget. Some times those easy ways are reward programs that offer coupons. We are excited to find the Scott Shared Values Consumer Rewards program so we can save on products we already buy!
One of our favorite SCOTT products is the napkins. Did you know that all SCOTT Naturals™ Napkins are plain white and contain a sensible blend of 80% recycled fiber?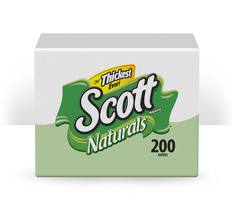 We haven't tried the SCOTT Flushable Wipes though yet. I was thrilled to learn that SCOTT™ Flushable Wipes do not contain alcohol, oils, soaps or anti-bacterial agents and are safe for septic systems which we have! Plus SCOTT™ Flushable Wipes participate in Box Tops For Education program.
Why sign up?
The program offers unique deals and rewards to members.
Signing up is free and takes only a minute.
Those with military mailing addresses in the U.S. can sign up for SCOTT® Shared Value!
When you sign up you'll receive a coupon for immediate savings!
If you share the values with others, YOU will have access to a $1.25 coupon.
Some example rewards are $5 in Amazon MP3 credit, three Blockbuster Total Access rentals by mail, or even a Free 10-day Fitness Pass to Anytime Fitness.
Sign Up HERE:

Check out the overview of the Scott program to learn more!
NOTE: I participated in a campaign on behalf of Mom Central Consulting for Scott. I received a promotional item as a thank-you for participating and am able to earn additional rewards throughout the campaign.