Sophie cut her hair … again. She cut her own hair back in the summer and we had a LONG talk about cutting our hair. She took about two inches off when she cut her hair. We went and got her a haircut and the hairdresser styled it nice.
Earlier this week, I let Sophie help me with a Girl Scout Daisy project cutting pieces of paper for our craft. I reminded her to NOT cut her hair.  It was this day …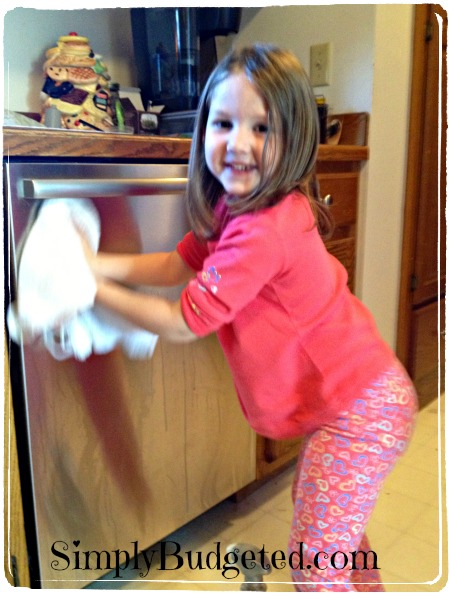 She had her hair in a headband that day so I didn't notice until the next day that she had cut her hair to be this …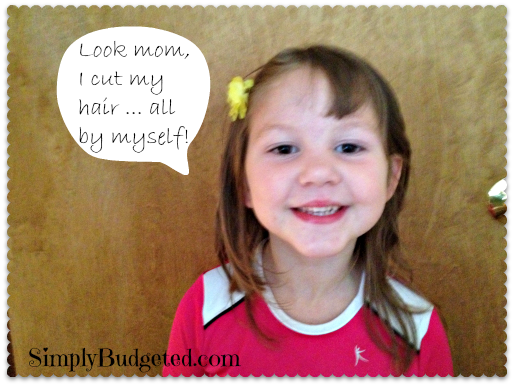 OMG … I lost it. I was so mad. I am still so upset over this. She cut her hair so it wasn't in her face. Great logic but that is why she doesn't have bangs … I refuse to have the bangs in her face. So now we are styling hair like this  for what … the next year?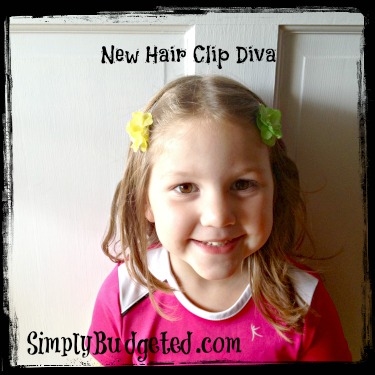 I think I could still cry. I know hair grows back but WHY?!?!  Anyone know a brand that needs some hair clip promotion? See, I am trying to be positive about this experience!