So I took two days off work to work on my graduate paper. This not a shining example of my time management but hopefully shows my commitment. I came up from working the basement all day when Grace got off the bus today. I left my paper on the table. It sat there for about 1.5 hours. I went to make dinner and found this.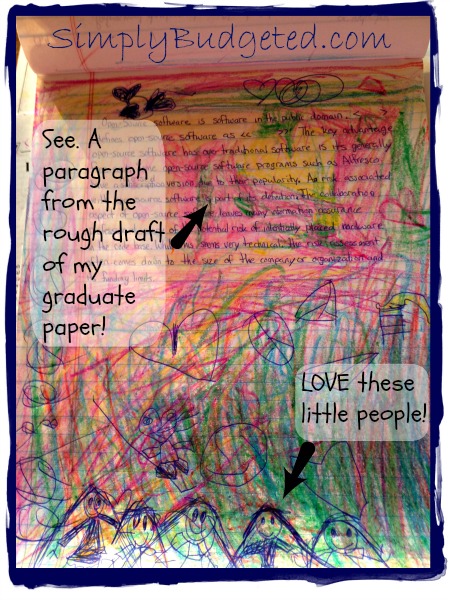 I guess it wasn't pretty enough.
I didn't event know what to say besides "oh my goodness". I just stood there in shock. I did find out they colored it together and Grace drew the little people with  my Chapter 4 blue ink pen (each chapter is in a different color because I am crazy like that.)
I can't even make this stuff up. First it was Sophie's hair now it is this … am I the only one with a crazy, crazy life?