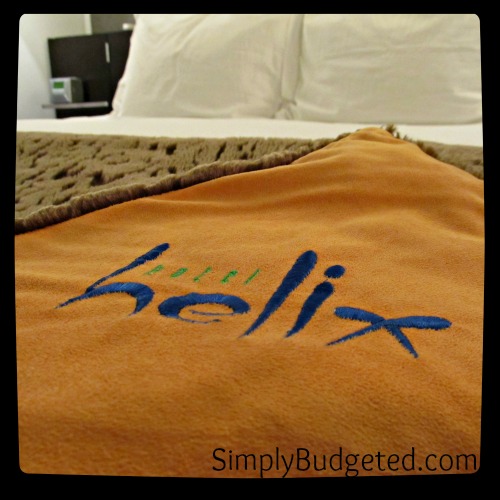 When Beth and I were up at the DC Metro Cooking and Entertaining Show, we had a great opportunity to stay at the lovely Hotel Helix.  This quirky little hotel is located right in the heart of the Arts District in Washington, DC in the Logan Circle neighborhood.  When you drive up, you don't really feel like you are coming up to a hotel.  It feels more like a little apartment building.
The first thing you notice is that the Hotel Helix is very conveniently located.  It was less than a five-minute taxi ride from the Walter E. Washington Convention Center.  The next morning, I went for a nice little 3-mile run down to the Washington Monument and back and Beth and I walked to breakfast and then even walked back to the cooking show for the second day.  Even with luggage in tow, the walk was a great way to get up and moving on a Sunday morning away from home.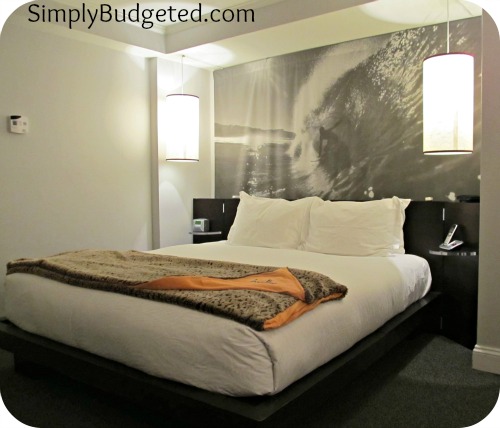 The hotel itself was just a neat experience.  The front desk area was very professional and on the way to the elevators, we passed the bar and dining area, which looked like it had a pretty fun vibe to it.  If we stay here again, we'll have to make sure to take better advantage of it.  The room itself was decked out in this cool, funky decor.  Wrap around couches, fun wall coverings, even the sheets were something that i just don't usually see in a hotel room.  Since we were looking for things to be wrong, we found a couple.  That's just part of me and the way that I review things.  Some of the wallpaper was starting to peel and the toilet paper holder was starting to come out of the wall.  I see these as little maintenance issues that are easily addressed.  In no way did they take away from the overall experience of the hotel.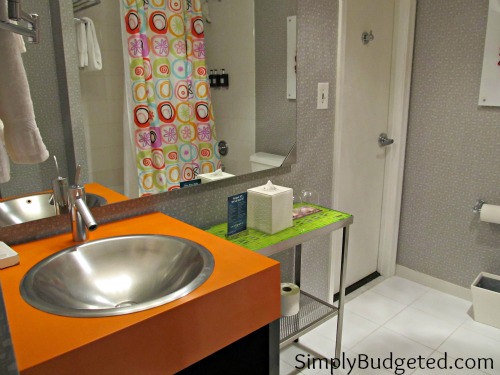 The best thing that I can say about this place is that the Hotel Helix is definitely family- and pet-friendly.  The neighborhood seemed very safe and they offer many different types of rooms, including some with bunk beds!  Seriously!  When was the last time that you went to a hotel with bunk beds?  We even got on the elevator with one lady who was taking her dog out for a walk.  When you add in spa services, the cool lounge with an evening bubbly hour, and great coffee in the morning, the Hotel Helix is really a kind of escape in the middle of Washington, DC.
If you are headed to DC this holiday season, you might consider staying here so that you can get away from the craziness of your family. What do you think? Does Hotel Helix sound like a great home away from home for you in the Washington, DC area? Leave us a comment and let us know!