The Christmas season is almost upon us and that means that Black Friday is nearly here.  I don't know about you guys, but getting up early to face crowds of other people who have also gotten up early is not my ideal for starting off the holidays.  Sometimes, though, that special TV deal or "toy of the year" is just too good to pass up.  That's when coffee is not just warranted, but nearly a necessity!  Did you know that, this year, Sam's Club will open at 7am on Black Friday and will greet members with free Starbucks Holiday Blend coffee and Artisan Fresh pastries (while supplies last)?  Sam's Club has great deals anyhow, but to get their Black Friday deals and free Starbucks coffee and muffins or cinnamon rolls….just yum!  That's just the kind of start I need to fuel me up for some serious shopping.
Recently, we had the opportunity to try the Starbucks Holiday Blend coffee and the chance to pair with some of those yummy Artisan Fresh Cinnamon Rolls.  We were out at Sam's for our weekly shopping trip and picked them both up while we were there.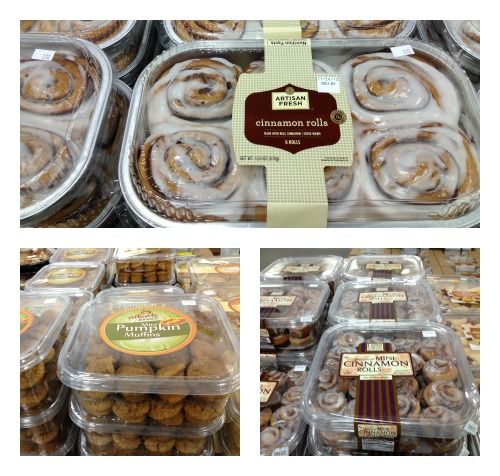 Make sure that you look around for the cinnamon rolls.  They were kind of set apart from the other likely companions.  Mini cinnamon rolls and pumpkin muffins were together with many other breakfast pastry items, but the big cinnamon rolls that I was after were on the other side of the bakery section.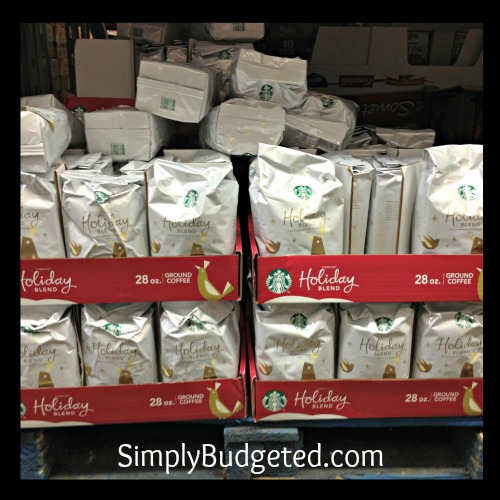 The coffee was just back in the aisle (come on, shouldn't the "Holiday Blend" stuff be set out in a special display) and people had obviously been grabbing it.  It was a mess.  Still, I looked forward to coffee and cinnamon roll the next morning.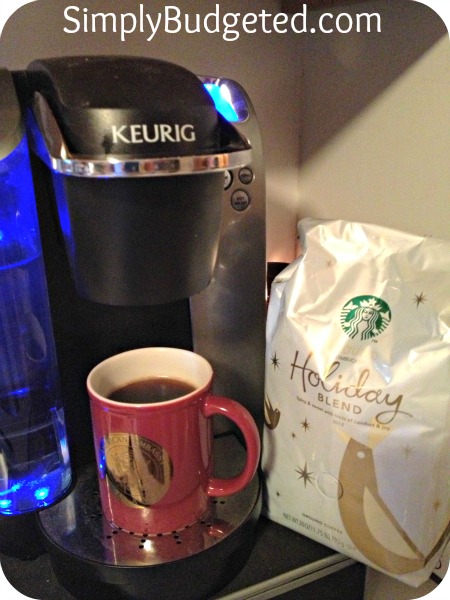 I'm not a huge coffee drinker and Beth doesn't drink coffee at all.  I also don't feel like spending all that money on one cup of coffee or wasting huge pots that I know I'll never drink.  That's one big reason that we bought a Keurig.  That way I can just prepare one cup to enjoy while Beth makes tea or something else.  I don't normally brew Starbucks, but I don't normally get a "Holiday Blend," either.  I figured it was worth a try.  So I put a couple of scoops into the My K cup filter (why keep paying for plastic cups, right?).  Let me tell you, the smell of coffee just busted out of that bag!  It's a pretty bold smelling coffee and I love it!  Brewing it seemed to mellow things out a little, but brought forth more of the nuances.  I have to put a touch of sugar into my coffee, just to cut the most significant bitterness.  While that was happening, I warmed up the roll in the microwave for about 15 seconds.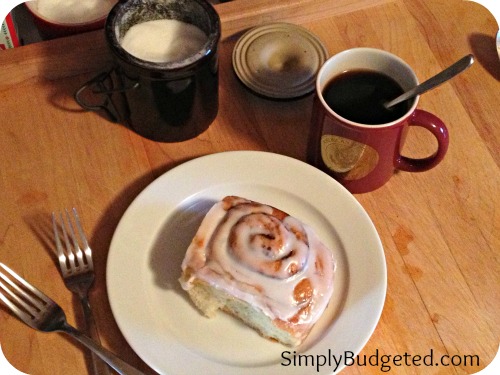 When I finally tasted the coffee, I had just that touch of bitterness that I love and I could just make out some spices, but couldn't fully distinguish what all was going on.  When I took a bit of the cinnamon roll, it all made sense.  The cinnamon, cloves, ginger, nutmeg…it all came to life.  Another sip of the coffee just made the morning.  Where I sugar just to kill the bitterness, the extra sugar in the cinnamon roll actually sweetened the coffee as I drank it.  So great!!  Plus, it really just put the morning together for me.  It gave me the fuel to get the kids together and move ahead with the day.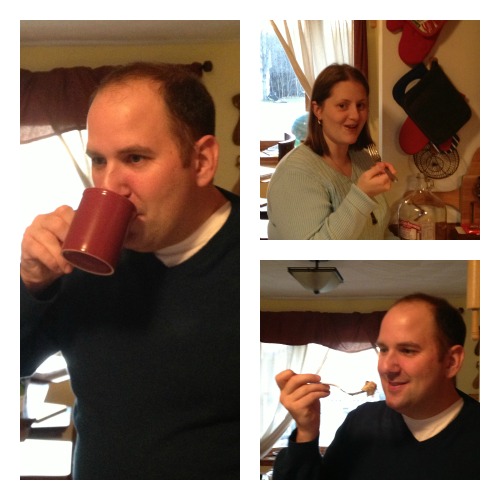 If you aren't a coffee drinker, don't sweat it.  Beth loved the cinnamon roll.  It was a lovely gooey on the inside, but not rock hard on the outside.  Just really nice!  If you are looking to find out more, check out this Twitter campaign at #DeliciousPairings.
Are you visiting Sam's Club on Black Friday?  What would you you pair the Starbucks Holiday Blend coffee with? Leave us a comment and let us know! 
NOTE: "I am a member of the Collective Bias® Social Fabric® Community.  This shop has been compensated as part of a social shopper insights study for Collective Bias™. #CBias #SocialFabric