This is post will feature The Folded Napkin, the fourth of five finds that we will feature from the DC Metro Cooking Show back in November! Watch this week for ALL of these finds as they might make a great Valentine's gift for your love or even your kids … or maybe a teacher … or even yourself!

Details …
The Folded Napkin offers three napkin sizes … full size napkins, appkins, and snapkins! The napkins are double sided with a different fabric on the front and back. Even the elegant prints have bright crisp colors! The fun prints are full of color and match not on your personality but your interests and decorating style!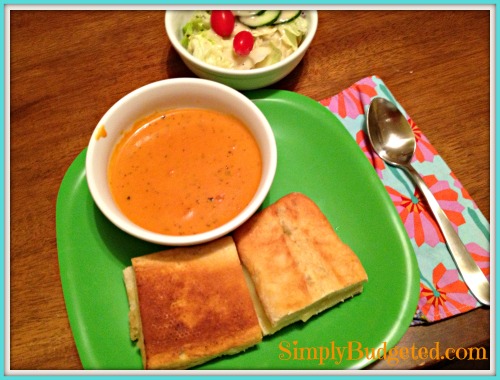 Our Thoughts …
The Folded Napkin provided us with their Snapkins to review. We LOVE these cloth napkins. We have some cloth napkins but kids struggled with them because of the size of them. These are the perfect size for the kids. Brian and I did fine with the smaller napkin size too. The kids love the colors and patterns for the Snapkins! They are bright and chearful and well we can always use that at dinner time.
We love cloth napkins because they are a budget saver. Have you ever calculated what you spend on napkins you throw away at every meal? It adds up! I am hoping to start putting these in lunch boxes soon but I am not trusting enough for that yet … maybe next school year? We will see if we can make that transition!
We asked the kids to show off their napkins for pictures and here are the results.
The girls with their matching napkins …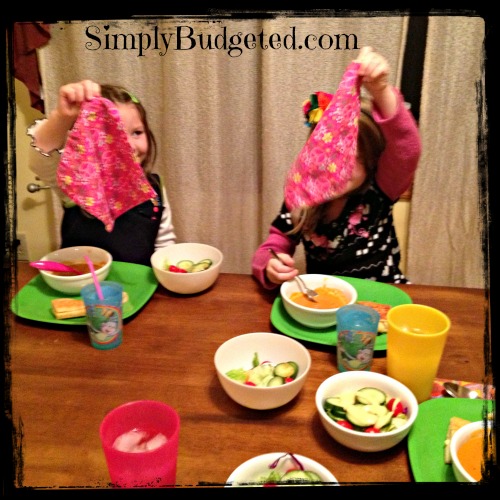 Matthew was a tad confused and was wearing his as a hat … maybe it will keep him from whipping his hands on his shirt?! A mommy can hope, right?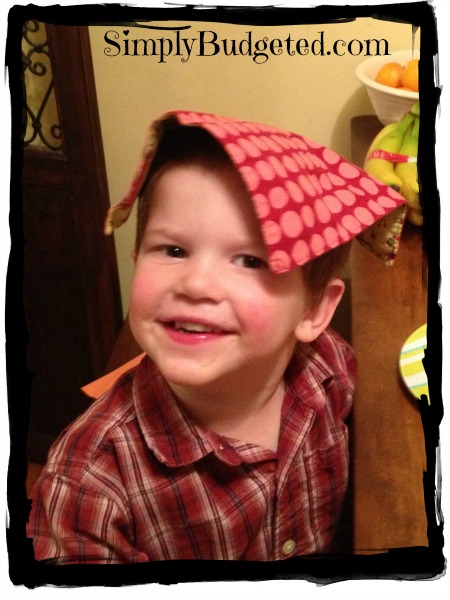 What do you think of this small cloth napkin? Does your family use cloth napkins? Leave us a comment and let us know!