Wondering what to do with your leftover Easter ham?  Our kids will tell you that one great way to use it up is to make some yummy Ham and Cheese Pockets using Great Value brand crescent rolls from Walmart.  Check out how much they loved them when we whipped up a batch for them!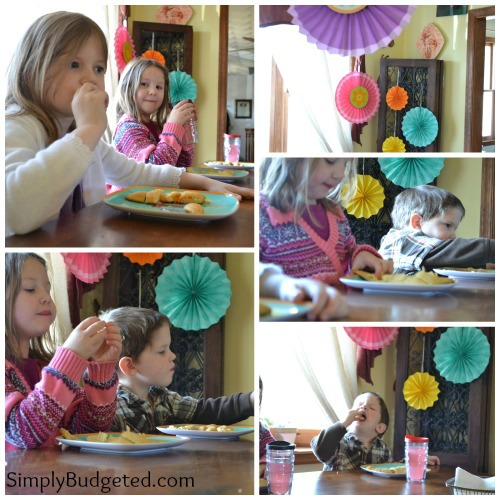 If you have kids, maybe you are wondering what to do to keep them busy while you are getting Easter dinner all ready.  We like to put ours to work!  The work has to be a little fun for them, though.  While I'm getting dinner together, Beth can take the kids aside and let them help make dessert!  She made a great big Easter Bunny cookie cake that needed decorating.  See how much fun they had making a mouth, ears, bowtie, and whiskers?  How much fun would your kids have doing this?  Look out for Matthew…he's getting caught trying to sneak a piece.  After dinner, Bubba, after dinner.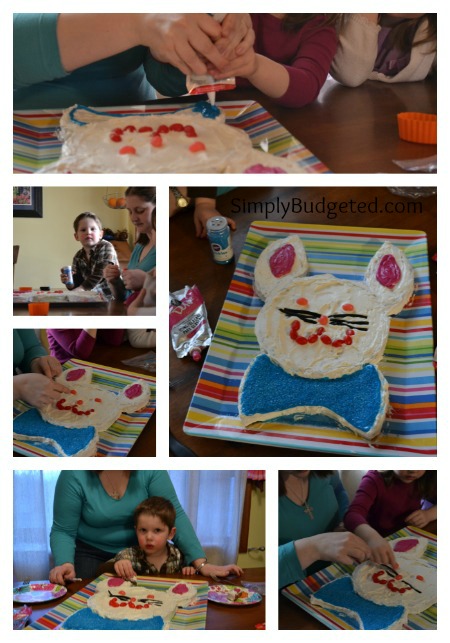 As much fun as they had decorating, that cannot compare to the sheer joy of eating cookie covered in frosting and candy!  That poor bunny just never had a chance!  Thankfully, we did this on bath night, because all three of them just had frosting everywhere!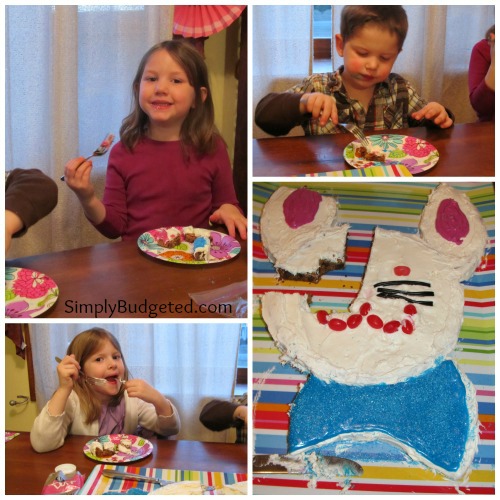 How do you use your Easter leftovers?  Do you put your kids to work on Easter?  How do you keep them occupied while you fix dinner?  Leave us a comment and keep the conversation going!