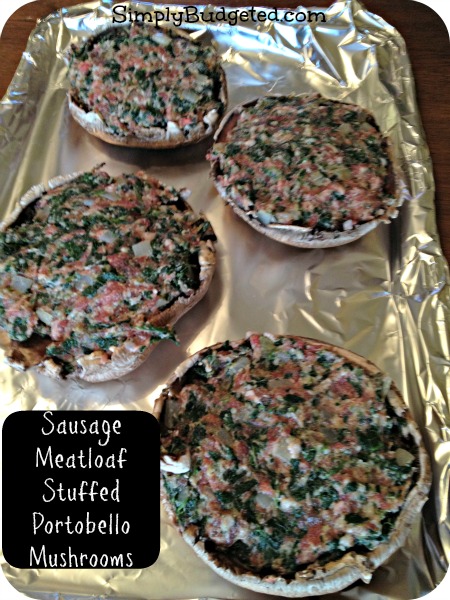 March is National Nutrition Month!  The theme for 2013 is "Eat Right, Your Way, Every Day."  Did you know that the humble mushroom is full of  health benefits?  Not only are they very tasty, but they bring plenty of protein, fiber, and antioxidants to the table with very few calories.  Since they are available all year long, they are a perfect addition to any diet.
When we go heavy on our diet plans, mushrooms are always a big part.  We substitute nice big portobellos for steaks or even hamburgers!  We also cook up some mixed mushrooms or just plain ole white buttons and set them aside in the refrigerator for use throughout the week.  I simply pour a little olive oil into a pan, dump in the mushrooms, salt, and pepper, and start to cook them down.  At first all of the water leeches out of them, once that water starts to evaporate, though, the magic happens.  They start to brown up in the pan, just developing their flavor further.  At this point, the mushrooms can really start to accept other flavors.  Some garlic, shallots, soy sauce, butter, white wine….really, your options are wide open.
Once you've finished cooking them up, store them in the refrigerator and you've got a good 3-4 days to use them up (not that they'll last that long).  How can you use these cooked mushrooms?  We use them with eggs for breakfast, we make cheese-steaks with them, risotto works really well, or just warm them up and have them as a side with a piece of chicken.  However you do it, the mushrooms are a great healthy filler for any meal.
If you are looking for mushroom recipes or just more information about mushrooms, in general, check out the Mushroom Channel!  The Mushroom Channel consists of a website and social media sites (Facebook, Twitter, and Pinterest) brought to you by the Mushroom Council, a group of mushroom producers and importers.
Do you have mushrooms as a regular part of your diet?  How do you get the most out of them?  Anything special that you do with them?  Share with us and keep the conversation going!