We are excited to work with a local reviewer on this sponsored campaign for HUGGIES® Little Movers Slip-On® Diaper Pants!
Our family is a HUGGIES family. When I buy diapers for friends or baby showers, they are HUGGIES for sure. We have local friends that have a new addition of twins to their family. Oh they also have 5 year old and 1.5 year old. Their little man is on the move … just as the babies showed up. We knew their busy momma needed all the help she could get now changing three diapered kids. The HUGGIES® Little Movers Slip-On® Diaper Pants seemed like the perfect for her.
Two huge boxes of these diapers arrived at our door. They were excitingly delivered with a Sunday dinner meal to a happy momma!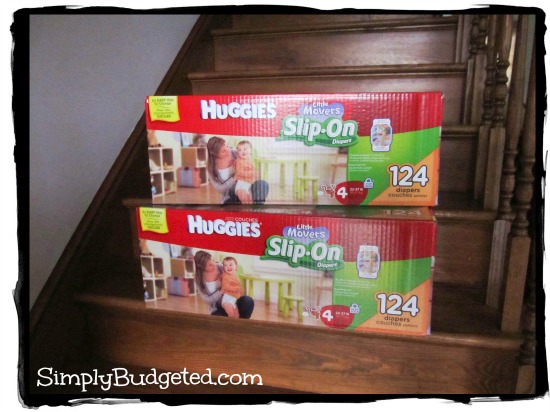 So what did this busy mom think of these new diapers?
[exceptional-citing quoted="reviewer-(mom-of-4!)" template="bubble-red" date="" ]I love how easy it is to just slip them on his wiggly hiney! But … one of our little man's latest escapades is stripping off his clothes. He can get out of just about anything right now, except overalls, which he's figuring out. Oy! So these diapers are like pants or shorts to him and I caught him pulling it down yesterday, pretty easily. oops! I will say that they hold more than I thought they would![/exceptional-citing]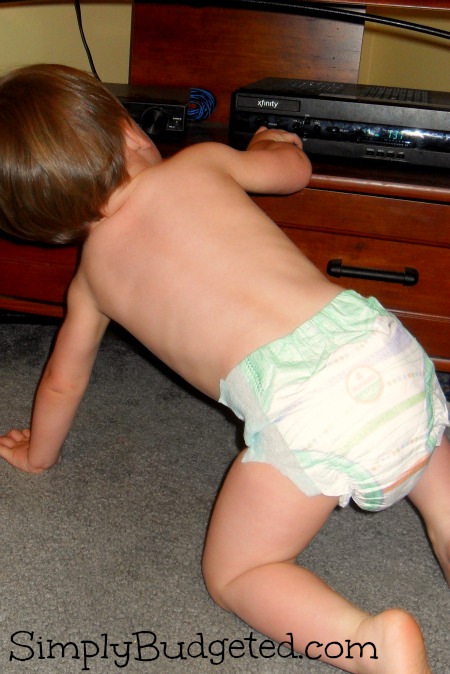 Isn't he a cutie on the move?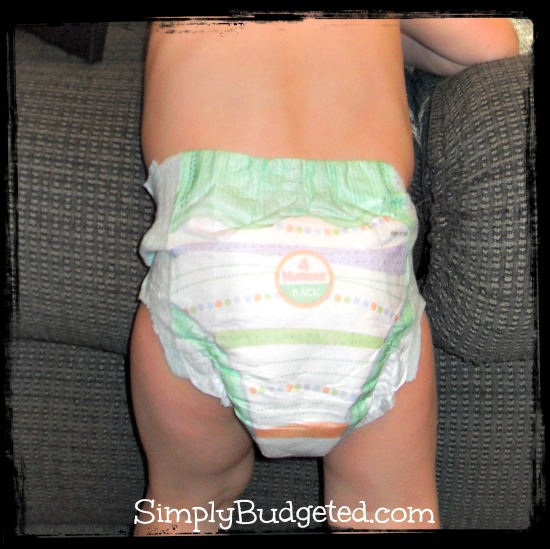 What makes the HUGGIES® Little Movers Slip-On® Diaper Pants special?
Easy open sides and grip tabs make removal and rolling up the diaper for disposal simple and easy.

HUGGIES® Little Movers Slip-On® Diaper Pants come pre-fastened and require no adjustments for a quick and easy diaper changes. 

The diaper has trusted Leak Lock® Protection. The protection and security you both need between changes. The diaper absorbs-away layers and long-lasting core lock in wetness and keep baby dry. 
My only comment is that I wish they had these in a size six diaper. These came on the market when our Matthew was a size six. They would have been great since he was so active. Then again he is the only kiddo I know that made it to that diaper size.
What do you think about HUGGIES® Little Movers Slip-On® Diaper Pants? Would they be a fit for your family with a standing and active little one still in diapers? Leave us a comment and let us know!
NOTE: I participated in a campaign on behalf of Mom Central Consulting for HUGGIES. I received product samples to facilitate my review. All opinions are my own.