We hosted an exciting family  mini grill-off while trying the new Walmart USDA Choice Premium Beef steaks earlier this week. In my family, steaks are marinated. Mom often uses a store bought marinated and dad  is the grill master. Here at our house, Brian is all about the rubs.
So we decided to test the kids and see what they thought of marinated versus rub steaks.
I went with the Lawry's Steak and Chop marinade for my steaks. My steaks soaked up the marinade for a couple of hours. Brian made a Merken Rub for his steaks. Brian just needed a few minutes to put the rub on his steaks before they went on the grill.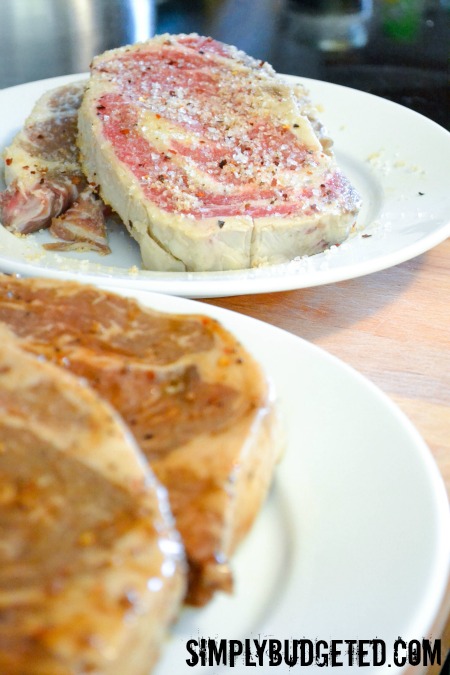 The Walmart USDA Choice Premium Beef steaks cooked up beautifully on the grill. What do you think?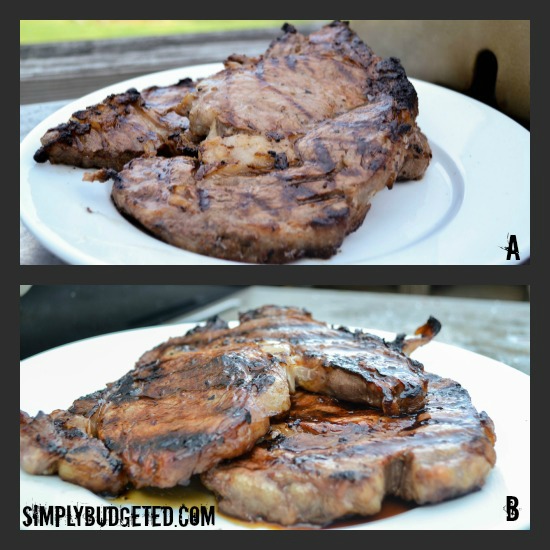 I pulled out the cheese labels and labeled the steaks for the taste test. Sophie was cute and asked me if I had the rest of the alphabet. The kids are used to just eating what is prepared for dinner so the concept of picking a favorite was a bit confusing for them. They wanted to know who's steak was who's before the picked but we finally got answers out of them before we shared.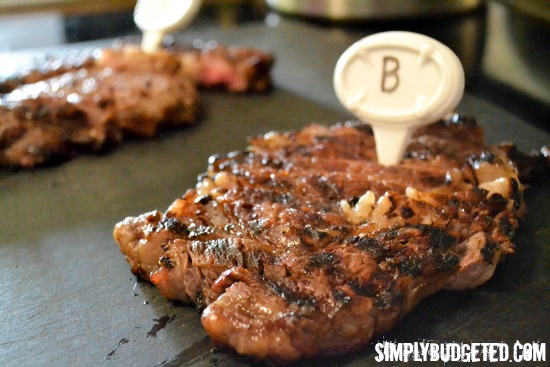 The winner was steak B … Brian's Merken Rub steaks. Matthew quickly changed his mind when he realized he picked daddy's steak over mommy's. Hey, I take what I can get!
How do you prepare steaks at your house? We would love to hear your ideas as we get ready to hit summer grilling season!
Are you ready to experience Walmart's Steak-Over for yourself? Find out why you should choose your steaks at Walmart here. We shared our winning grilling tip – now tell us yours!
This is a sponsored conversation written by me on behalf of Walmart. The opinions and text are all mine.