We are excited to work with Tropical Traditions on a sponsored review of their Coconut Oil!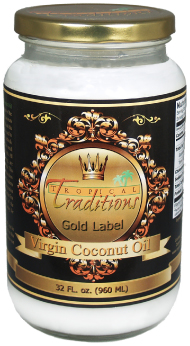 Details …
This Tropical Traditions Gold Label Virgin Coconut Oil is a truly unrefined coconut oil. This coconut oil is made on Mt. Banahaw and surrounding areas from organic coconuts. Coconuts are used fresh (within 24-48 hours of harvest) from small family farms on Mt. Banahaw and other rural places in Quezon Province, the coconut capital of the Philippines. Since the FDA does not want us to discuss the health benefits of coconut oil on a page where it is being sold or given away, here is the best website to read about the health benefits of coconut oil.
Our Thoughts …
Brian has been cooking with coconut oil a few months now. He hasn't fully switched to just using coconut oil but he does use it often. We have learned that not all coconut oil is the same though … just as that statement is true with all oils. When Brian heated up this oil, I was amazed it was completely clear. We have had some that are still a bit foggy when heated up. Brian added brown sugar to make a caramel sauce. He dipped pineapple and bananas in the caramel sauce. The caramel dipped pineapple and banana were added to a bowl of ice cream and topped with a freshly made strawberry sauce. The dessert was so simple but the flavors were amazing and way better than caramel from a jar or a bottle.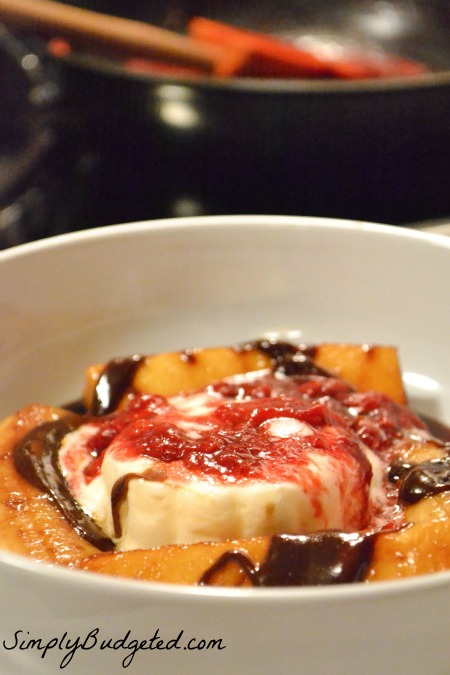 Have you tried cooking with coconut oil? What are your favorite recipes to use coconut oil?