We are excited to provide a review of the Dinosaur Train Sticker Stories Buddy's Favorite Trips book and Cake Decoset as we lead up to a Dinosaur Train Father's Day!
Matthew has become a huge Dinosaur Train fan. He loves to see new shows pop up on the Roku! We are excited to review the Sticker Stories Buddy's Favorite Trips.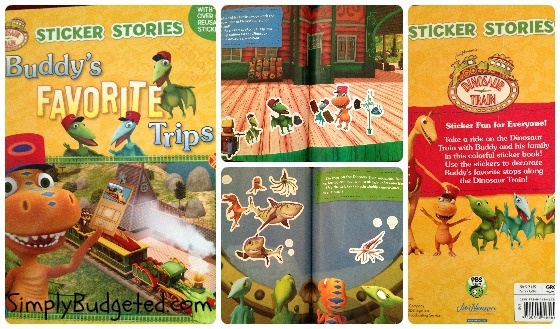 Within minutes of handing over this book, the kids were putting the stickers in it. Grace realized the stickers had page numbers on them to help create the scene on each page. So she helped Sophie and Matthew get ALL of the stickers on the right pages in the book! Now that all of the stickers are in this book, Matthew loves having this book read to him.
We were also sent the Dinosaur Train Cake Decorating Decoset. Matthew has already declared that his birthday will be a dinosaur birthday. I think I will see what cake masterpiece I can create with this set! Watch in July to see what I can do!  DecoPak has provided a Dinosaur Train Dinosaur Express Cake Topper and Dinosaur Train Cupcake Rings, featuring Buddy and Tiny.  Plus you can visit www.cakes.com to find a bakery in your area that may be able to make this cake for you!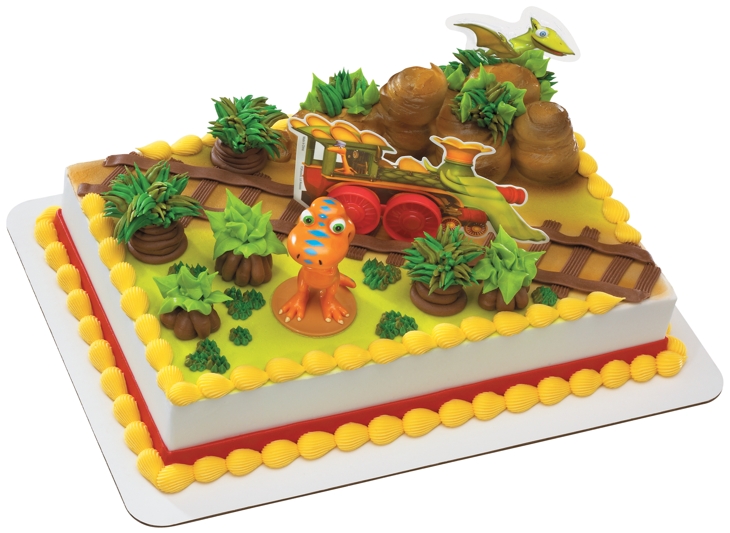 Is your little one ready to celebrate Father's Day? Check out this Father's Day printable card! Your Dinosaur Train fan can give a card that dad is sure to love! The FREE Dinosaur Train Father's Day Card printed, colored, and then you just a special photo!