I participated in a campaign on behalf of Dad Central Consulting for LongHorn Steakhouse.  I received a gift card to facilitate my review and a promotional item as a thank-you for participating.  All thoughts and opinions are my own.
It's almost Father's Day.  This is the time of year when we actually think about all that our dads do for us.  They slave away at a thankless job for hours on end, roast in the blazing sun as they mow the yard, and singe every hair on their hands as they stand over an open flame, grilling hamburgers, hot dogs, and steaks for the family to enjoy.  I, for one, am always doing the cooking and, sometimes, I just need a little break.  So recently, we packed everyone up for a trip to Grandma and Grandpa's house for an early Father's Day celebration.

LongHorn Steakhouse serves up pretty straightforward food.  A couple of us started with drinks from the bar.  For dinner, I ordered up a sirloin with shrimp and sides of rice and asparagus.  Others in our party ordered bacon-wrapped fillets, chicken, and other assorted menu items.  The kids had either chicken strips, mac and cheese, or a hot dog.  The food was good.  My wife always tells me that she is spoiled because of the food that I cook around here.  It is usually pretty difficult for us to be satisfied with a meal out.  At LongHorn, we were satisfied.  The price was reasonable and the portions were appropriate.  Beth and her mom ordered from the "Under 500 Calorie" menu and were very happy with their portion size.  I think I was most excited about the steak sauce that was brought out and made tableside.  So few restaurants make anything tableside anymore and it's nice to see the trend returning.

At the end of the day, we had a nice meal, spent quality time with family, and all without the stress of preparing the meal and the burden of the cleanup afterwards.  Isn't that what these meals are supposed to be all about?
For those days when you can't get out to the steakhouse, LongHorn still wants you to grill your steak up right.  Take a look at five keys to successfully grilling a great steak from the guys at LongHorn Steakhouse.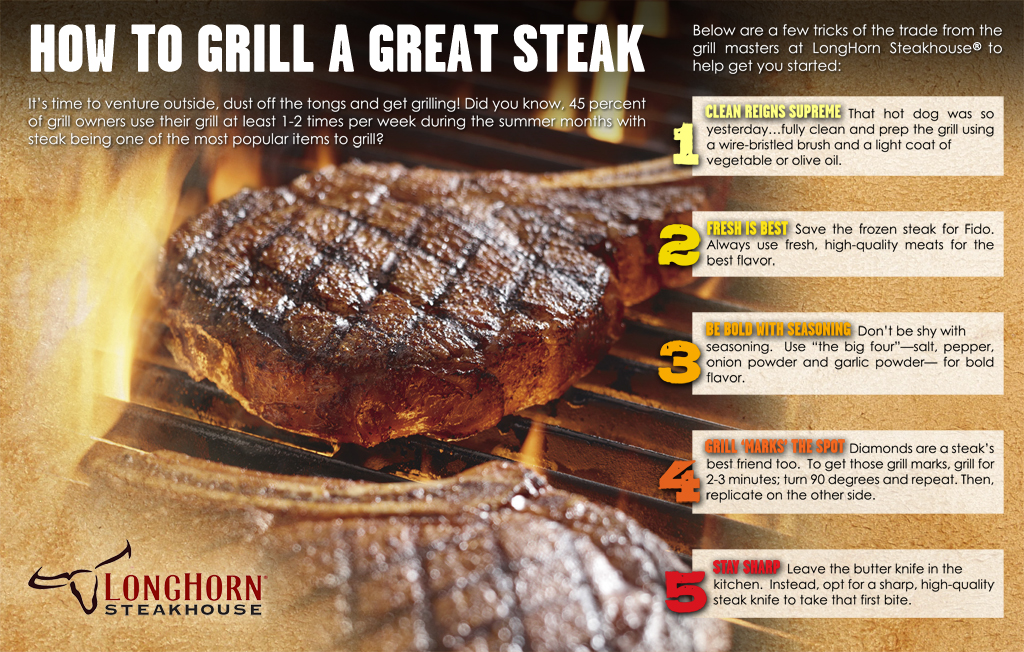 Oh, and if you are looking for the perfect father's day gift for your steak lover, head over to your local LongHorn Steakhouse and pick up a gift set of their fabulous steak knives.  Cook that steak right and use these knives and it'll be just like slicing through butter.  Enjoy!
What are you doing for your special guy this Father's Day?  Leave us a comment and share your plans.