Thanks to Busch Gardens Williamsburg for making this post possible.  All thoughts and opinions are my own.
On our recent trip to Williamsburg, VA, we took a little break from all of the early American history and headed for some European fanfare at Busch Gardens Williamsburg.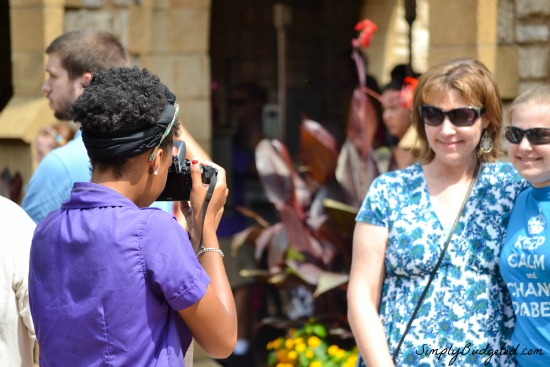 It is so much fun to see the couples, families, and, especially, the kids as they wait in line to enter the park.  They can hardly contain their excitement as they wait in line.  Once inside, most of them are off to the races.  Some slow down to get a picture together to help remember this fun time together.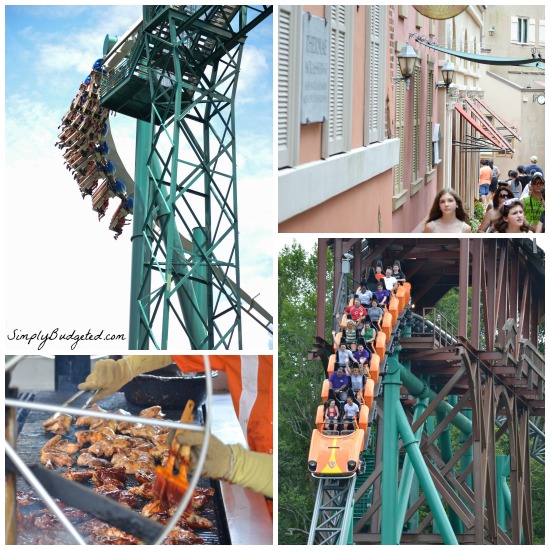 There really are just too many attractions to post here.  The park is broken up in four major areas:  France, Germany, Italy, and Great Britain (including England, Ireland, and Scotland).  The townscapes and food in each area are indicative of what you would expect to find in each country.  In addition, rides are scattered all over the park.  You can "Escape from Pompeii" in Italy, ride the "Verbolten" in Germany, and tame the "Loch Ness Monster" in Scotland.  You can also find areas for the little ones throughout the park.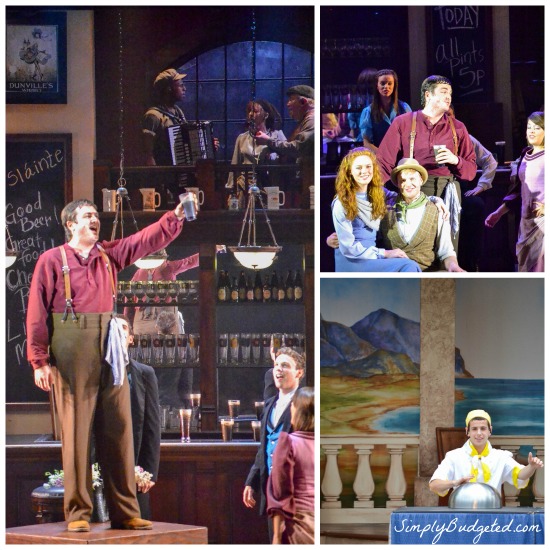 For this trip to Busch Gardens, Beth and I left the kids with the family and stepped away for a little time to ourselves.  We have taken the kids to theme parks before, but they cannot get onto most of the rides and will not sit still for the shows.  I was excited to be able to get onto some of the rides.  Beth…not so much.  She, however, was really looking forward to watching some of the shows.  I'll admit that my expectations were not high, but, at the end of the day, I was definitely entertained.  Most importantly, I got to spend a little quality time with my sweetie.  Isn't that what vacation is all about?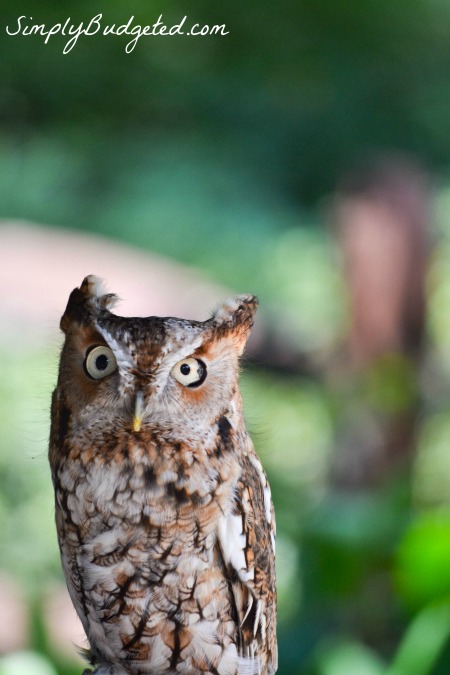 The townscapes, food, attractions, and shows were all great, but one of the neat little gems at Busch Gardens Williamsburg lays between France and Ireland.  There is an animal park that houses parrots, eagles, wolves, and this cute little owl.
What is your favorite part of heading out to a theme park?  Is it the thrilling rides, the entertaining shows, or just taking a nice slow pace to get away from it all?  Leave us a comment and let us know.