I participated in a campaign on behalf of Mom Central Consulting for Soundfreaq. I received a Soundfreaq Sound Platform 2 to facilitate my review.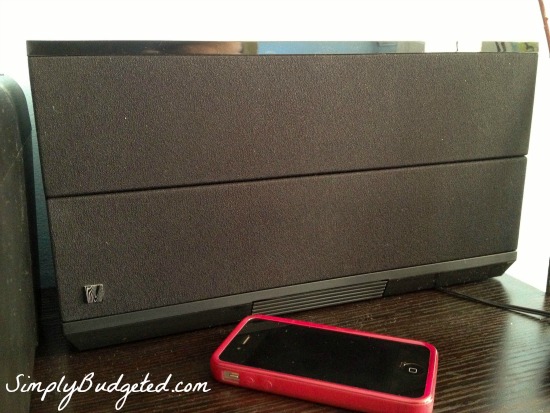 When I'm working on the computer, I love to have some music playing in the background.  Sometimes, I like to listen to my playlists, but sometimes, I like to listen to the radio.  I have a couple of obstacles, though.  If I try using the computer for my playlist, I am also going to get all of the sounds for the computer.  So every time a chat window pops open, the computer will be screaming at me, making me deaf and interrupting the music.  Finding an AM/FM radio that my mobile device will plug into is easy enough, but what if I need to pull a picture off of my phone or text Beth to stop at the store for something?
When Beth and I were setting up our new office space, this is something that we had to think about.  We decided that we needed a system that not only sounds and looks great, but that allows our devices to connect wirelessly with the option to connect our non-Bluetooth devices.  That's a tall order to fill, right?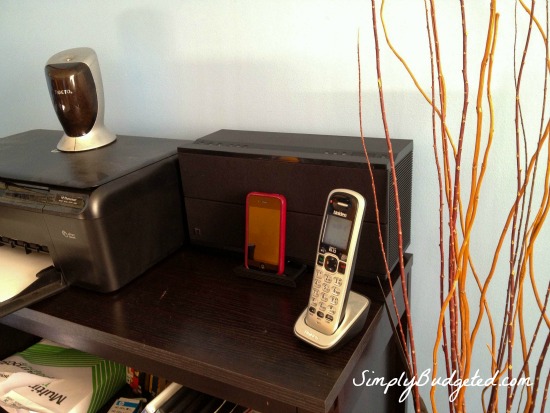 Thankfully, we were introduced to the Soundfreaq Sound Platform 2.  Not only can I listen to music from my smartphone, I can charge my devices.  I can link up my tablet and get much better sound when I take a break to watch a movie.  If I get another Soundfreaq Sound Platform 2, I can even set the system up with right and left speakers for some incredible sound!
Best of all, when I'm listening to my music, I can keep my smartphone in my hand.  I can text, skip songs, change playlists, etc. all without having to disengage the device, pull on the cord, or try to gingerly tap the device so as not to dislodge it from it's perch.  It's a pretty sweet setup.  Plus, it looks great it my office!
What are you looking for in a speaker system?  What kind of music do you listen to when you are hard at work?