You know when life and sponsored content combine, it is magical. Consider this post magical as I get share about my Girl Scout experiences and I can't wait to goal in a sponsored campaign with Girl Scouts and Mom It Forward!
If you follow me on Instagram then you know there are little Girl Scouts here at our house. Maybe you have seen some of these pictures?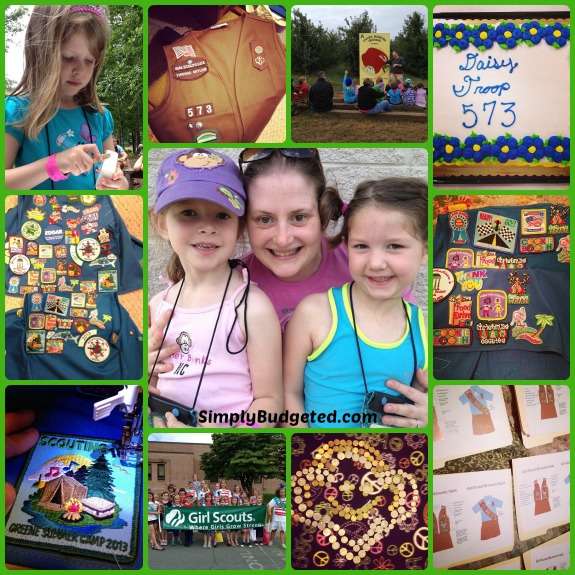 I seem to spend a lot of time sewing?! Gosh it is more than sewing … I am just jamming to my phone as I sew most nights so I end up with Instagram pictures! Girl Scouting is building girls of courage, confidence, and character! I love to see the shy ones suddenly open up during a meeting to lead a the Girl Scout Promise with the group!
Nationally, Girl Scouting has 3.2 million girl and adult members, 2.3 million girls and 890,000 adult volunteers. In our troop, we have 16 girls (yes you read that right!). We have  combined Daisy and Brownie troop. Both of my girls are in the troop … Grace is a Brownie and Sophie is a Daisy.
I had a new goal this year that fits right into the Girl Scout "I can't wait to" campaign. My statement was "I can't wait to be a Council Trainer!" And look …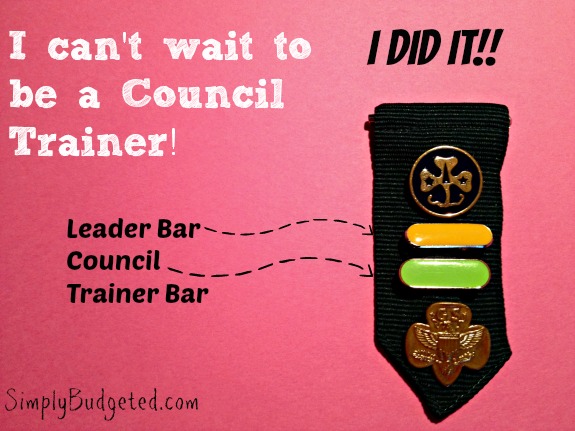 I am so excited to be offering leader training to our local Community. We need more leaders locally and more leaders in generally to support Girl Scouting! Did you know? Seventy-five percent of all girl members are in grades K-5. The girls in my troop love being little Girl Scouts. We are working on Daisy Petals and Badges this year plus going to a local Journey today. Just this week we talked about Juliette Gordon Low and her upcoming birthday! Do you know when her birthday is? (I'll put the answer at the end!)
Have questions about volunteering (you don't have to be a leader to volunteer), leading a troop, or just getting your daughter involved in Girl Scouts? Let me know your questions and I will be happy to help you find the answers!
Keep spreading the word about Girl Scouts so that more can set their own "I can't wait to …" goal! Girl Scouts is dedicating the week from September 30 – October 6 to getting the word out to parents and caregivers who want girls to make friends, have new adventures and do great things.
Into Social Media? Find Girl Scouts on these sites: Facebook, Twitter, Pinterest, and YouTube!
Do you have favorite Girl Scout memories? What is your "I can't wait to" statement? Leave me a comment and let me know!
(psst … Juliette Gordon Lowe's birthday is on Halloween, October 31st!)