Thanks to Johnsonville Sausage for making this post possible. All text and opinions are my own.
When I think about game day, I want food that I don't have to think too much about…food that isn't complicated. I love grilled Italian sausages, but my absolute favorite is to take that same Italian sausage and create a massive platter of nachos, big enough for everyone to share!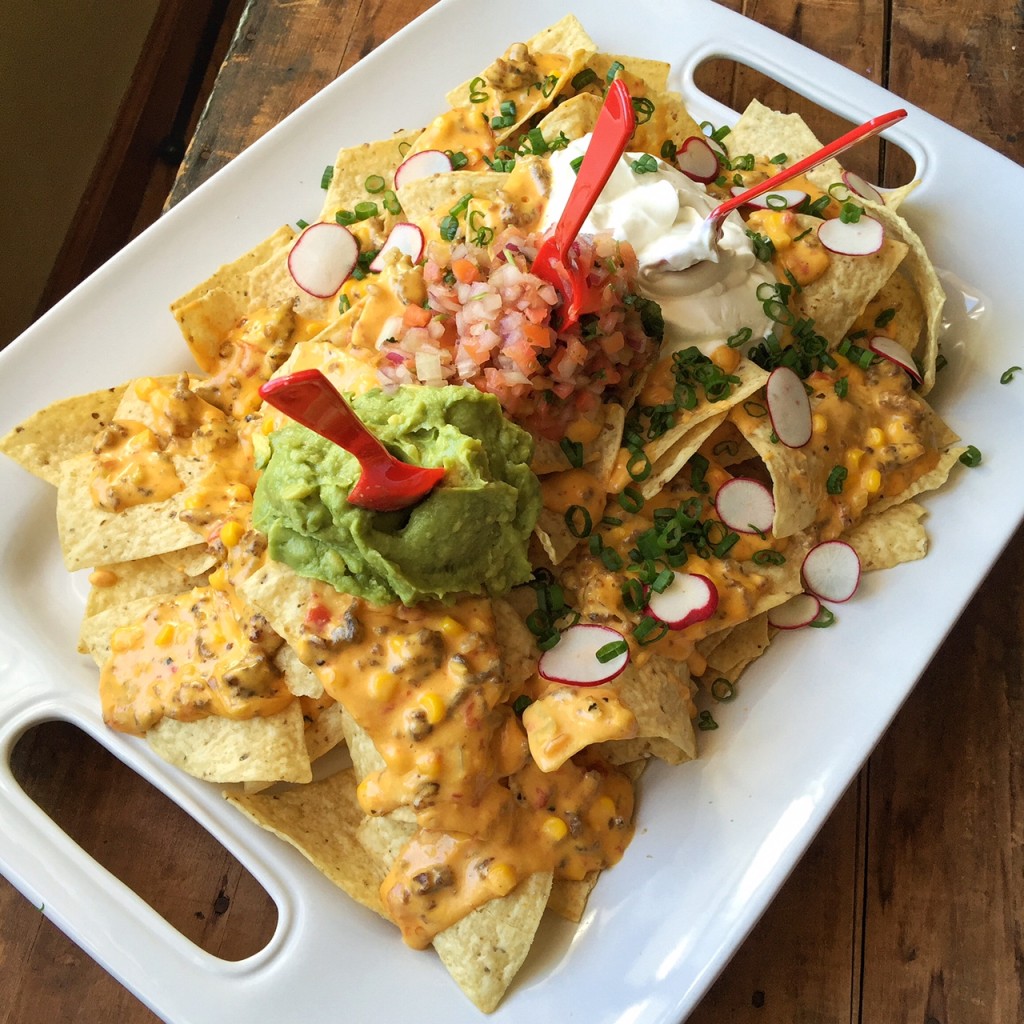 For Christmas this past year, Beth's one major request was an Instant Pot, one of those electric pressure cookers that you can also use to slow cook, sautee, cook rice, etc. Well, with my Cheesy Sausage Nachos, I have found my love for this new appliance!
I can easily cook up one pound of Johnsonville ground sausage, a couple of diced peppers (as hot as you like), and one 10 oz can of diced tomatoes and green chilies…
…then add 2 lbs of cubed processed cheese (you know…those big blocks) to cook for a minute or two…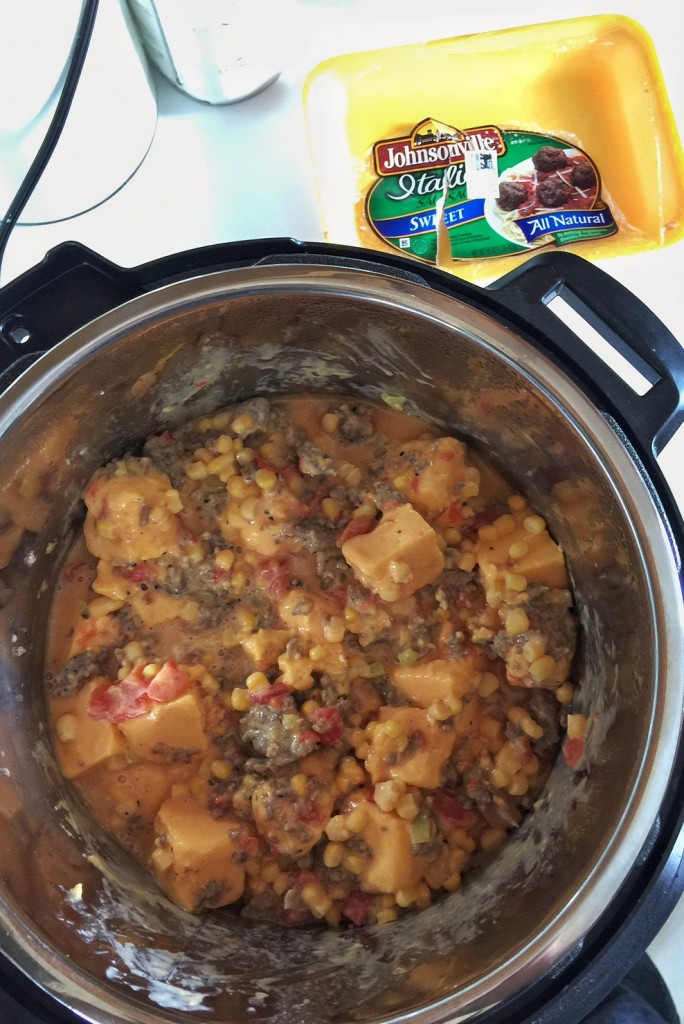 …before switching it over to the slow cooker setting for an hour. After that, the warming function kicks in and my topping is totally safe! One pot, no mess, no watching it. It's pretty amazing! And while it's doing all of that, I can spend a little extra time getting my topping together, watching the game, and talking trash to my buddies!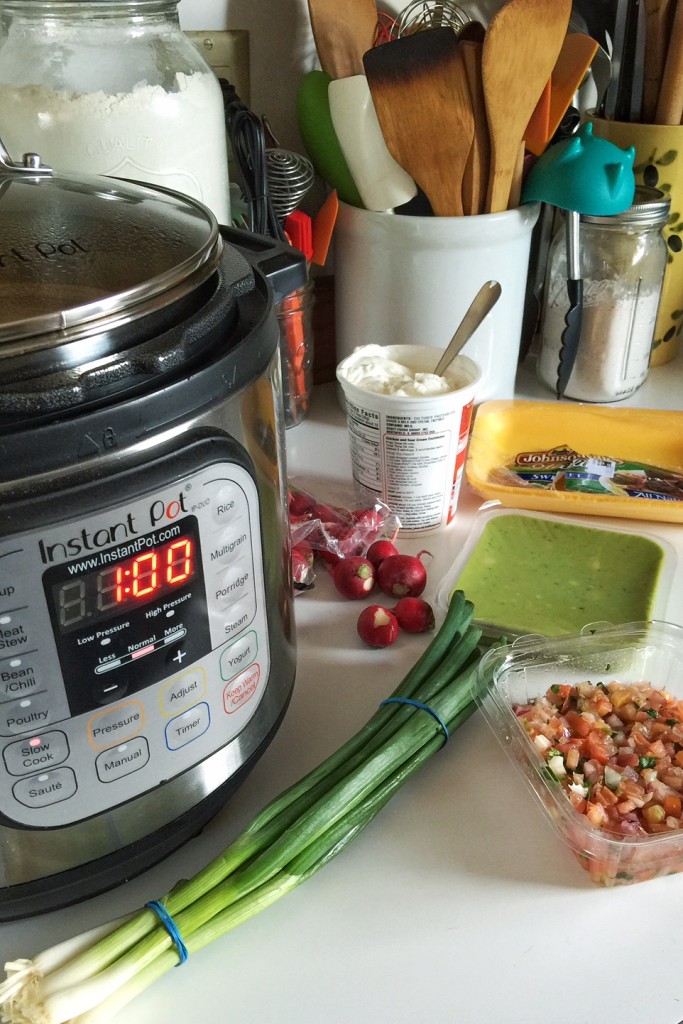 When it's time to eat, I pull out a big platter, top it with lots of tortilla chips, and ladle that yummy cheese sauce all over it! Then I top with huge dollops of sour cream, guacamole, and pico de gallo, and sprinkle on sliced green onions and sliced radishes. That sausage flavor cuts through the whole dish and helps provide that feeling that this dish is more of a substantial meal and less of a snack.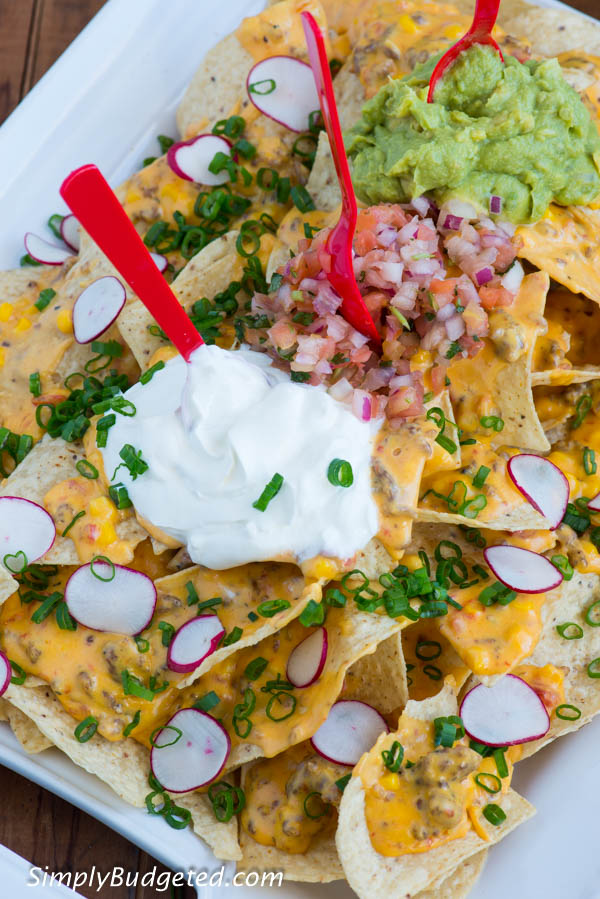 One tip…make sure that you get your plate early. The kids will absolutely devour this!!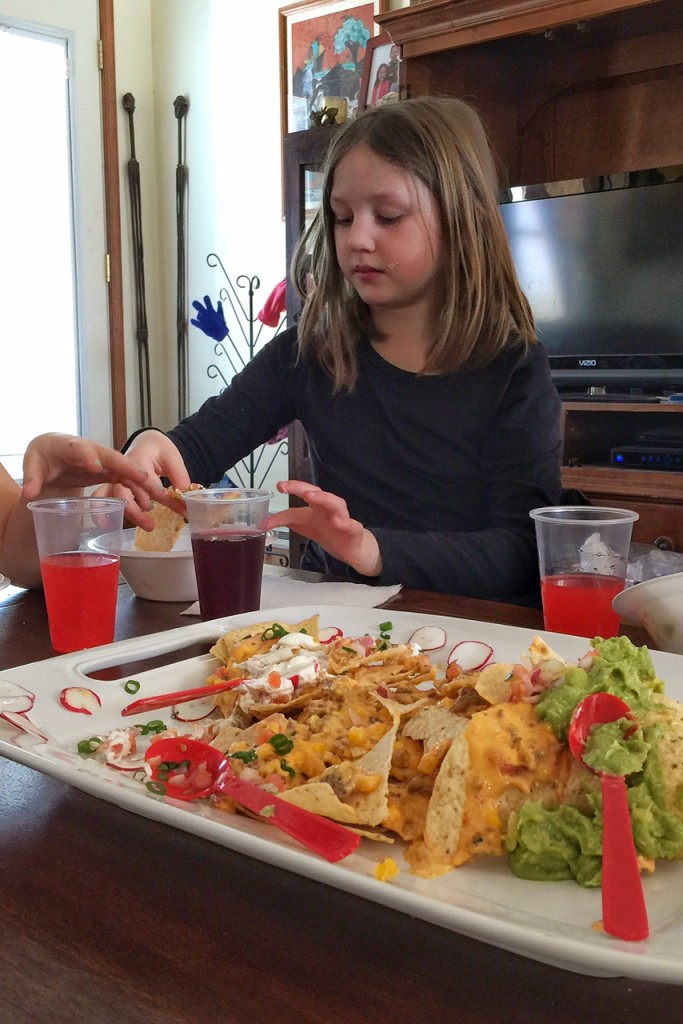 While you're drooling over these amazing nachos, I'll give you something else to chew on. If you love sausage and love to cook as much as I do, you might be interested in an amazing opportunity. Johnsonville sausage is out searching for its next Grillmaster for the Big Taste Grill tour. They are looking for someone who has tons of energy and isn't shy about being on camera. Not only do you get to travel the country serving guests at sporting events like the Kentucky Derby, NASCAR races, and football games while raising money for local charities, they will actually pay you to do it!! You can learn all about it by watching this short video!
Does that sound like you? If so, then head right over to submit your application!

What makes you the best candidate for the position? What is your favorite game day treat? Make sure to leave a comment and let us know!
This is a sponsored conversation written by me on behalf of Johnsonville. The opinions and text are all mine.