Friday Favorites is another almost weekly feature here at Simply Budgeted. The whole point of this feature is to share some of our favorite finds. Anything is game. Food. Cleaning supplies. Kid stuff. Garden favorites. Recipes. Anything that I really like and want to randomly post about.
Reminder/Disclaimer/Whatever: Everything in Friday Favorites is something that we use and bought on our own.
Strawberry Shortcake Magazine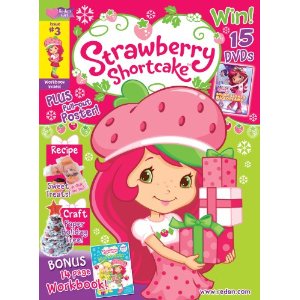 Details …
Join Strawberry Shortcake and all her friends in her super, fun-filled magazine. Each issue is packed with stories, puzzles, games and educational activities that are designed to encourage the skills needed to succeed in school while having fun with their favorite 'Berry' friends. Published 8 times a year for girls 3 to 8.
Our Thoughts …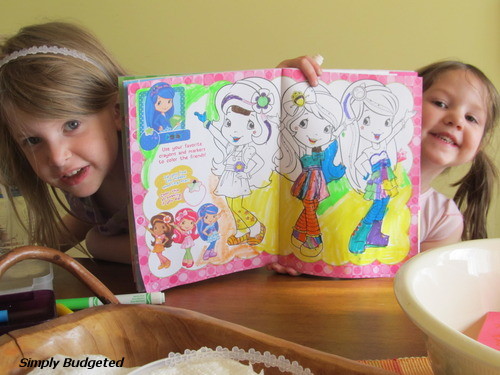 That picture explains it all, doesn't it?! Brian picked up this magazine last week when I was sick with strep. He had taken the girls grocery shopping and they saw these at the grocery store. Brian splurged. I have to save that is the one of the best impulse buys ever. Those magazines kept the girls so quiet. Oh my goodness! They worked TOGETHER on them and really loved the activities in there. Plus there are stickers which makes it even better.
After a little looking online, you can subscribe to these magazines! I think this going on Grace's birthday list for as family member gift idea. She will be so excited and it will be great to have gift that keeps showing up in the mail for her. Plus the added peace while she works on it will be priceless!
You can find the Strawberry Shortcake Magazine
subscription on Amazon for a great price!