The Daring Bakers' April 2012 challenge, hosted by Jason at Daily Candor, were two Armenian standards: nazook and nutmeg cake. Nazook is a layered yeasted dough pastry with a sweet filling, and nutmeg cake is a fragrant, nutty coffee-style cake.
Jason described the Armenain Nutmeg Cake as a twist on traditional coffee cake, although it might bring a nice respite to bakers longing for a break from yeasted dough pastries. I went with Jason's easy method and made this in the food processor. This was a big step for me a I really hate the food processor. I mostly hate it because I always seem to have to clean it after Brian uses it but I also fear it will chop my fingers off. At any rate, I got over this fear and not only used but cleaned it with all of my fingers still in tact!
I was excited this recipe called for freshly ground nutmeg. Freshly ground nutmeg is another kitchen tip that Brian introduced me to over the years. It is so simple that I am amazed the ground stuff still sells! If you haven't tried using freshly ground nutmeg, you really must give this a try!
Here is the final cake. I was worried it didn't bake enough when I pulled it out and it didn't. It was getting so brown though I went ahead and took it out. The bottom was done for sure so I am glad I didn't leave it any longer.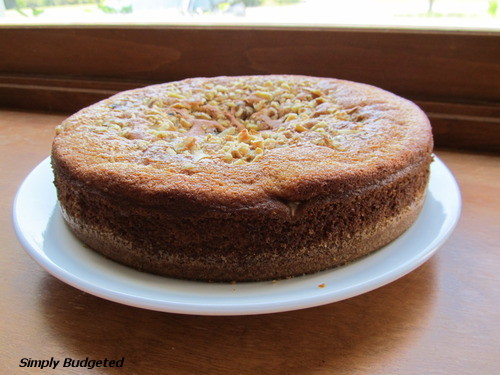 And here is a slice …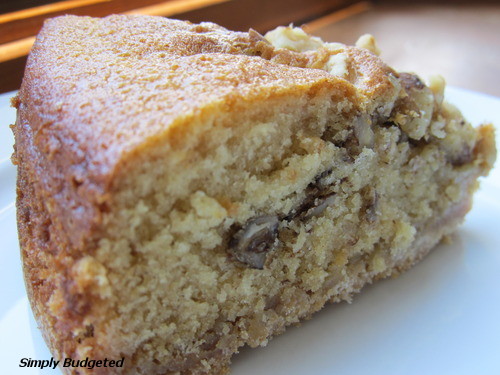 Finally, here is Sophie (4 years old) enjoying a bite …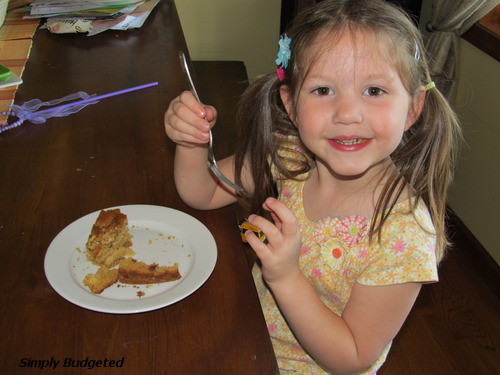 The nutmeg taste with the walnuts in this cake is amazing. I really love the crust on the bottom … now to figure out how to get the middle to cook all the way!
I love all things coffee cake (well minus the actual coffee, I know I am odd) so this was an easy love for me. I did like the food processor method and will have to think about this for some of my other baking efforts!
Have you ever tried an Armenian Nutmeg Cake? Leave a comment and let me know!