Today's Meatless Monday is coming a bit late. Yes, this is a Beth post and No, I didn't make this. I just want to be honest and up front about all of that. I did chop the carrotts, stir up the ricotta layer, and pick out the tomotoes from the bin. Hey, I take credit where I can. After Brian made this dish that was dinner, I took what was left and made a smaller version in a bread loaf pan. That pan went straight into the freezer so a desperate night or just a night where dinner doesn't happen as planned … even with the meal plan!
So here it is …
 Vegetable Lasagna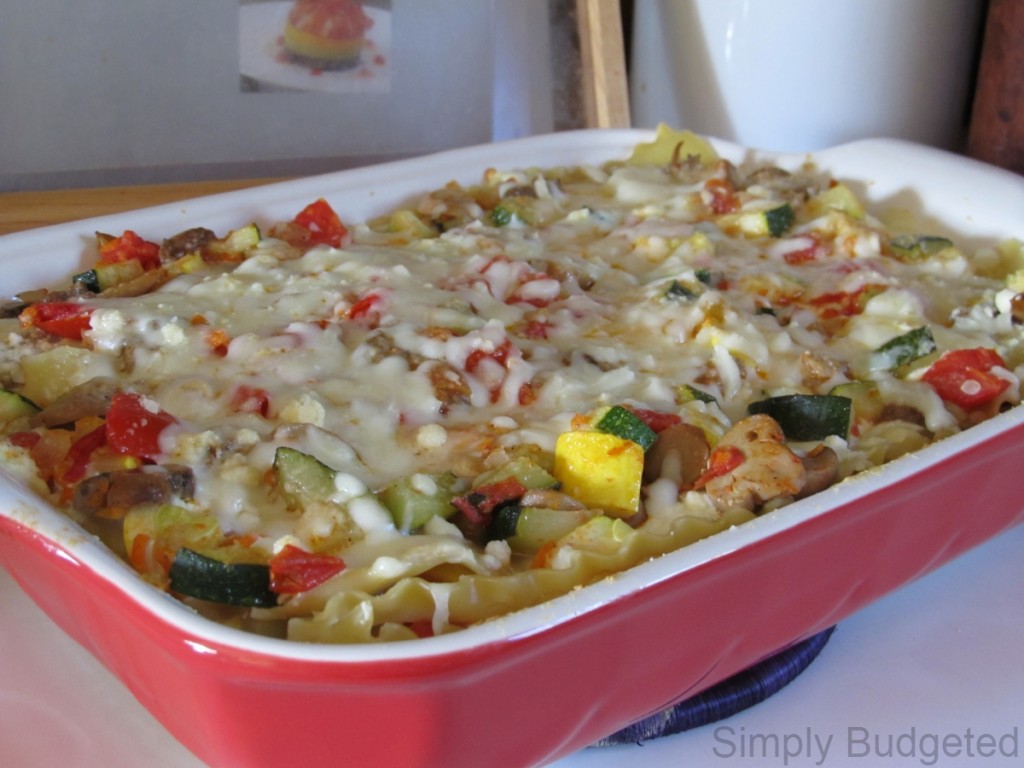 The recipe … well Brian based it off Pioneer Women's Vegetable Lasagna Recipe but made the clean it out what we have fridge version. It had zucchini, patty pan squash, carrots, canned mushrooms, tomotoes, and onions. The zucchini, patty pan squash, and tomotoes all came from our CSA, Liberty Mills Farm. If you don't want to do all of that, just buy a jar of veggie tomatoe sauce … I like the chunky ones where you can see the veggies!;)
Just to add to the appeal of this dish, it is a kid-friendly dish. Our girls ate it up and Sophie even asked for seconds! (Dude apparently was taking the evening off from eating and skipped dinner … shocker! He must of had a HUGE lunch!)
Oh and this was served with a garlic bread from the fresh bread made today. They are cutest little loafs of bread. Watch for those to come as another post as I think they will be staple in our house. Now hopefully Brian can get over his burned hand (he grabbed the pan he had in the over with bread AFTER he put in the sink to cool. Dimbo.) and he can do better with next week's Meatless Monday since this a short and sweet Beth-version!
Hopefully that picture at least leaves you drooling!;) What do you like to put in your vegetable lasagna recipe?