I will admit it up front that I wasn't much of a wine person until recently. Brian loves to cook with wine so I have grown to like it more. The one exception to my wine liking is sweet wines. I have a major soft spot for sweet wines. Pair them with a dessert and I am in a little wine and dessert heaven.
Remember those croissants, I made in the Daring Baker challenge? You see where this is going don't you? Brian had the audacity to suggest pairing the flipflop Moscato wine with the chocolate croissants. oh my goodness. The combination was so good, I ended up drinking a whole glass of wine! (I am a half a glass of wine gal.)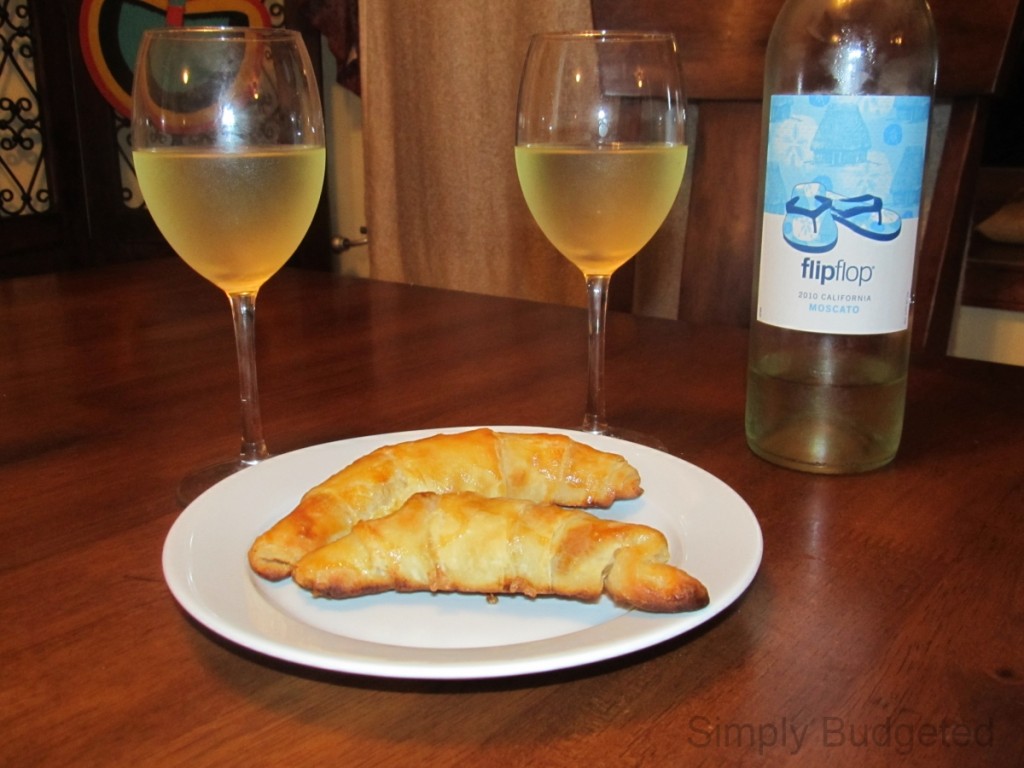 The last thing I remember before crawling into bed that night was asking Brian if he thought we could buy the flipflop Moscato by the case. LOL
So the next time I cheat and make my chocolate croissants with puff pastry, I will definitely be pairing it up another glass of the flipflop Moscato!
A little about the flipflop Moscato …
flipflop Moscato is one of the top medal-winning wines across 15 major wine competitions. I was really thrilled that the flipflop Moscato earned Double Gold at the 2010 San Francisco Chronicle Wine Competition, the largest, most influential international wine competition in America. In addition, none other than Wine Enthusiast Magazine gave flipflop Moscato a "Best Buy" in the June issue of the magazine.
You might also check ot the Soles4Souls – Flippin Good Deeds Challenge where you are asking to encourage their communities to clean out their closets and donate gently worn footwear!
NOTE: We were provided with the product written about in this article for testing and review purposes.