I finally found a shelf!! Too many hats and ties … I wonder if they will find me in here today … hmmm …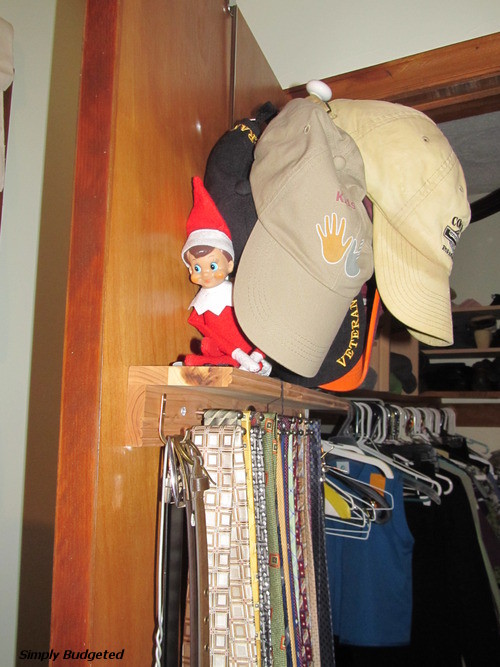 Where is your elf hiding today?  We are going to try to continue posting daily pictures featuring Kingston's whereabouts so watch for them through Christmas!  Have an idea where Kingston should hide next? Leave us a comment and let us know!
Make sure you check out all of Kingston's other hiding places!