It's getting on wintertime and, here in Virginia, it's starting to get cold.  As such, soup and chili are going to start being staples around our house.  What better way to cook these comforting meals than using that slow cooking crockpot?  Hook it up in the morning and you're all set for the evening.
For Meatless Monday this week, we decided to make a vegetarian chili.  I'm a pretty big chili fan and this was definitely a challenge for me.  No meat in a chili?  That just doesn't seem right.  With the meatiness of the mushrooms and beans and a nice kick from the peppers make this a pretty nice substitute. This was also a test run for the adventure in veganism that Beth and I have planned for the beginning of next year.  Wish us luck on that one!
We actually decided to take some pictures of the process this time.  The recipe is below.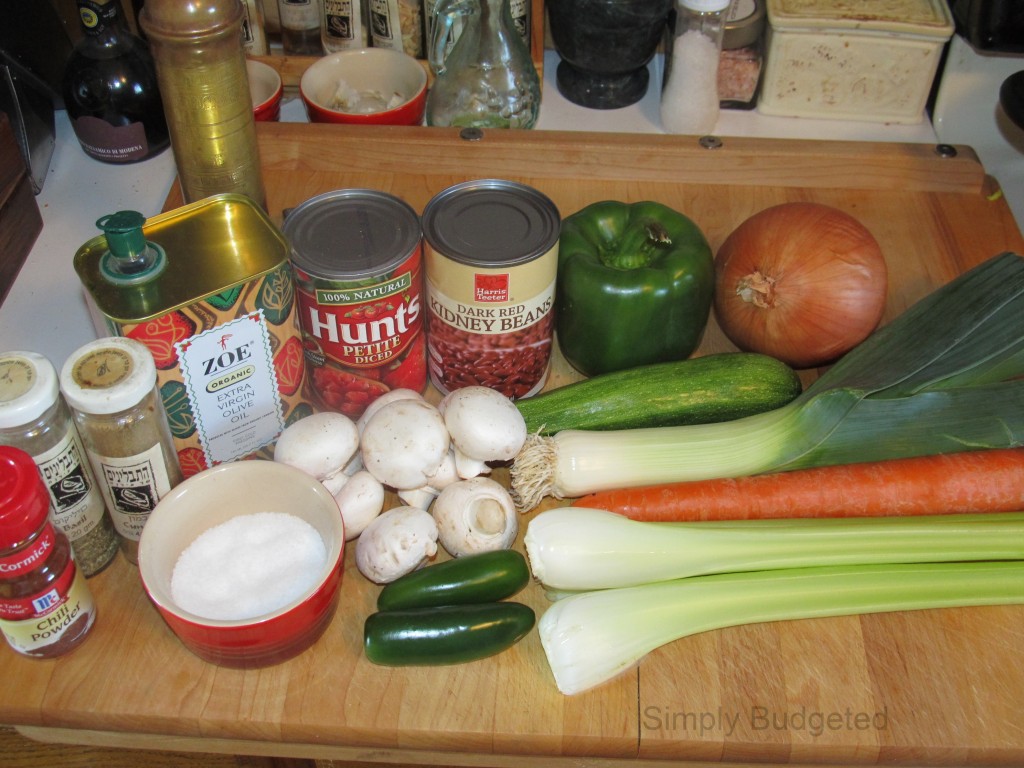 It always amazes me that such simple ingredients can come together to make a hearty, filling dish.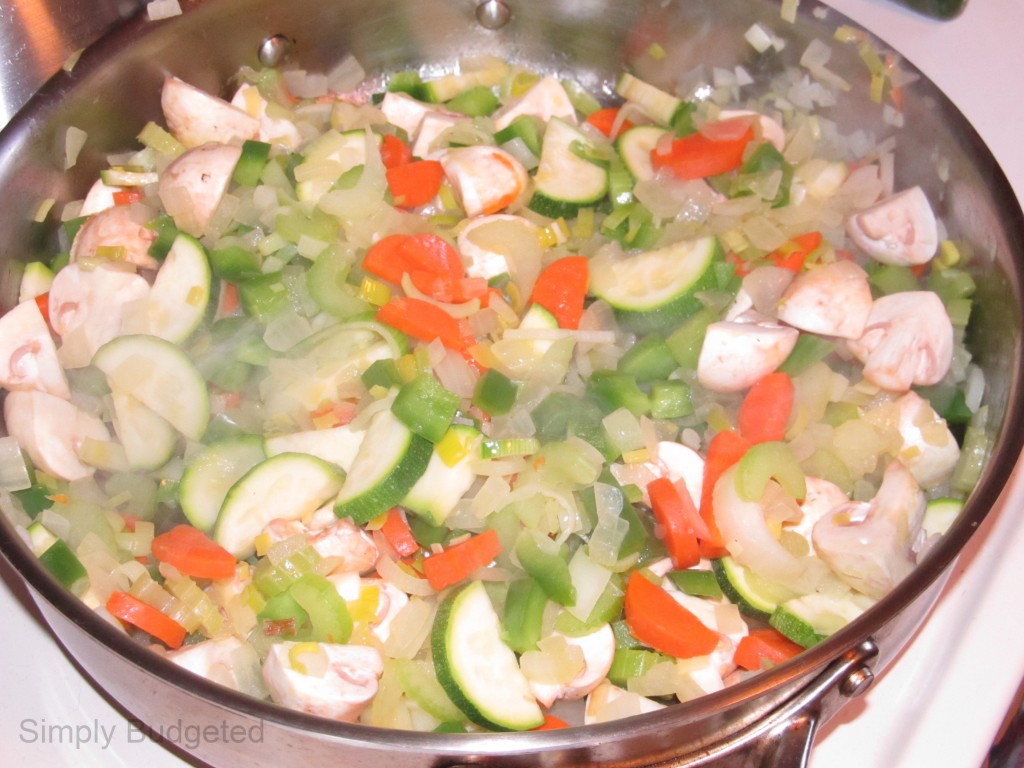 You could do just about anything with this mix and it would taste good.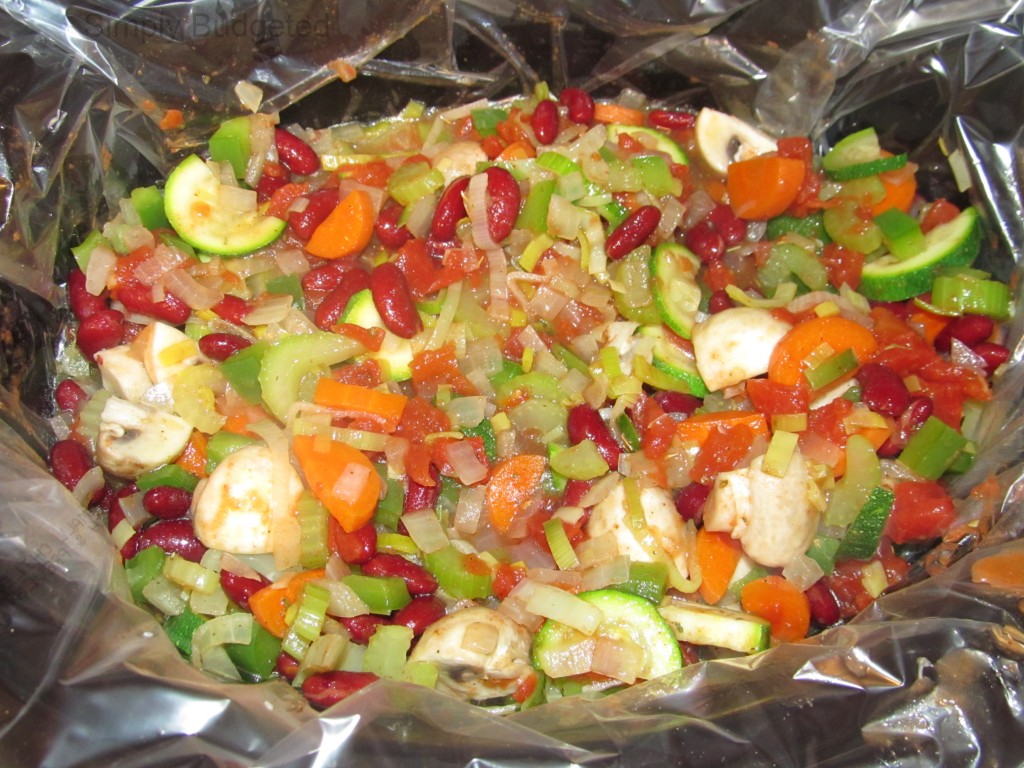 This is what it looks like once you get it all into the crockpot.  Fight the temptation to eat it right now.  It gets better!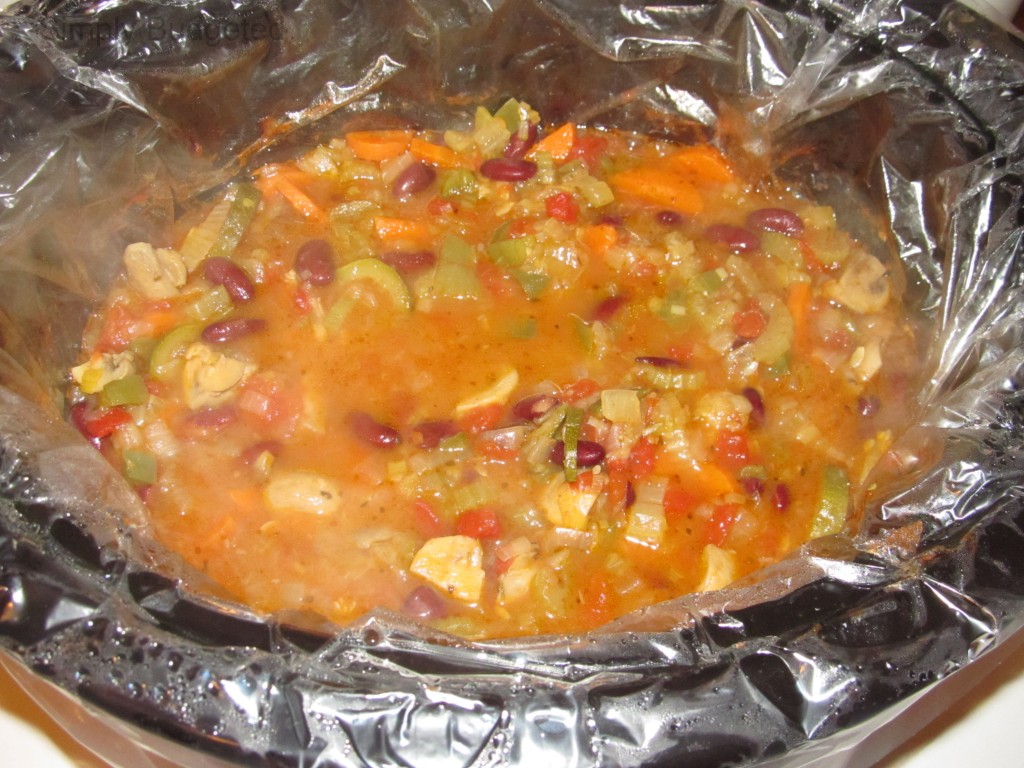 MMMMM!!  I added a little too much water, I think, so it's a little soupy.  That's ok, though.  The rice soaks it right up!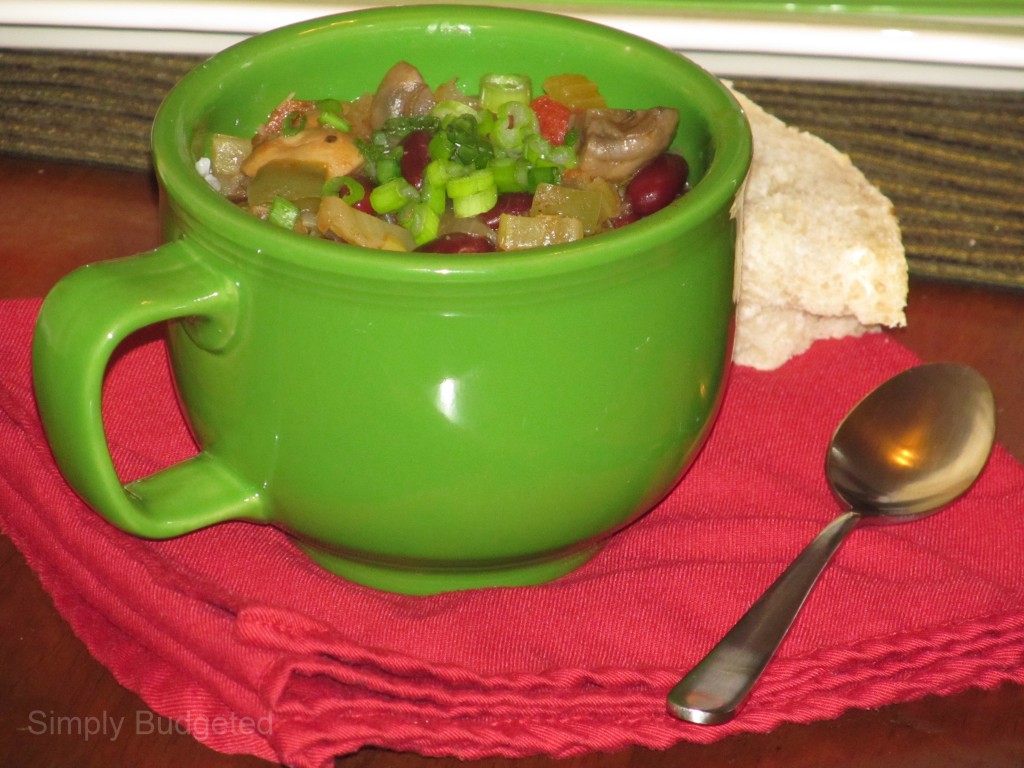 Topped with some green onions for a little freshness.  The sourdough on the side added a little extra bulk!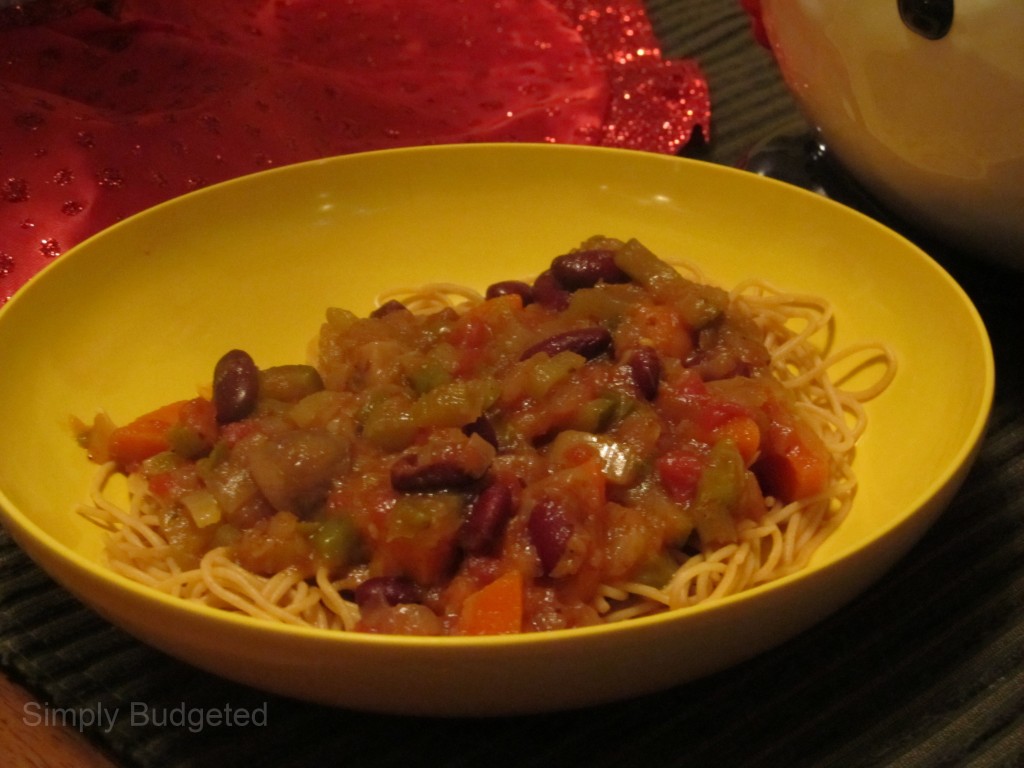 Over spaghetti…kind of a Cincinnati style of chili here.  YUM!!
Vegetarian Garden Chili
This recipe can be great for weeknight meals.  Just cook up everything in the pan on the weekend and store it in the fridge.  On the morning of your meal day, just pull it out and toss everything in the crockpot.  Make some rice or spaghetti when you get home and everyone should be happy campers.
I did add some jalapenos to the recipe for a touch of a kick.  With my wife and little kiddos, though, I definitely had to watch it.  I just cut a couple of slits into the jalapenos and tossed them into the crockpot whole.  That way I could get some kick, but never risk anyone getting a bite of hotness.  Feel free to adjust as it suits your family's tastes.  Some other great variations would be to add more tomatoes and/or mushrooms.  Make sure you reduce the amount of water, though.
Ingredients
1 large yellow onion, diced
2 T olive oil
1 leek, thinly sliced
3 ribs of celery, sliced
1 carrot, halved and sliced
1 small zucchini, halved and sliced
1 large green bell pepper, diced
1/2 lb. white mushrooms, quartered
1 1/4 C water
1 14.5-oz can diced tomatoes with juice
1  15.5-oz can red kidney beans, rinsed and drained
2 jalapeno peppers, scored
1 tsp Italian seasoning
1 tsp ground cumin
1 tsp chili power
1 tsp salt
1 tsp black pepper
Directions
Heat large skillet over medium to medium-high heat.  Add olive oil, onions, and leeks.  Saute for 3-5 minutes until tender.  Add remaining vegetables (through mushrooms) and saute for another 3-5 minutes.
Transfer vegetables into a slow cooker and add remaining ingredients.  Cover and cook on high for 4 hours or on low for 6-8 hours.  Serve over rice or pasta.
We hope you enjoy this Meatless Monday.  Leave us a comment if you enjoy it or let us know what you are having tonight.  If you are interested in Meatless Monday and want to get some more information about joining in the movement at your home, check out this site or send us an email.