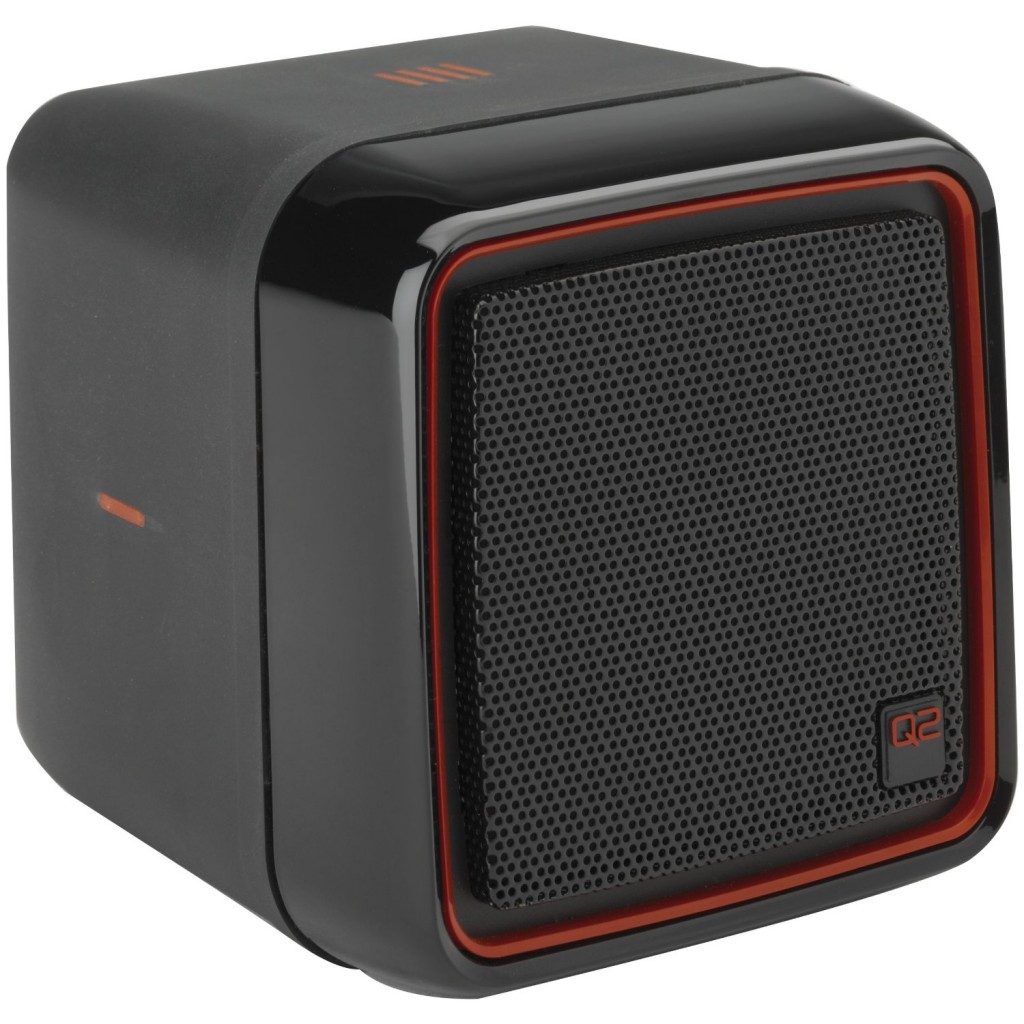 What is the Q2?
Internet Radio. WI-FI driven radio with a unique motion control. This radio doesn't have any buttons or displays. It allows immediate access to 4 preset radio stations. This radio produces a high quality sound from an ultra portable design. Users can listen to the radio from anywhere in the world. Receive stations that cannot be received on traditional radios.
Our Thoughts …
The Q2 was simple to install on the computer. I was then able to pick radio stations and new radio station and then some other radio stations. The local radio stations even popped up on the list which is impressive! I am enjoying digging through the online ones to find different ones though. Shine.fm is a favorite on the Q2 right now! It is so easy to change the station when you bring up the Q2 software by just dragging and dropping the new station to the side of the Q2 you want it on! It doesn't get much easier than that.
Here is the Q2 sitting out in our kitchen … you need some tunes to wash all of those dishes that Brian makes cooking … trust me!;)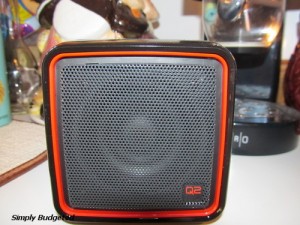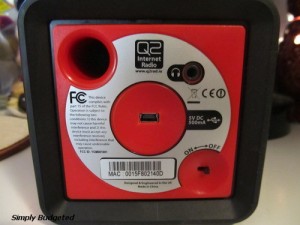 There are no buttons on the Q2 which is really neat. You move it forward to turn the volume down and then move it back to turn the volume up. Want to change the station? just flip the side that is facing up to ceiling!
The Q2 will charge when plugged into your computer's USB port or in the AC adapter. Since it is so small, it is easy to move from room to room in your house and still listen to great music!
The Q2 comes in different colors. It is available for sale on Amazon for a great price right now …
Want to win one? Check out this link to enter to win a Q2:  
http://a.pgtb.me/cTfG
 … Good Luck!!
The Q2 would be a great Father's Day or graduation present so keep it in mind as you plan for gifts! What do you think about the Q2? Leave us a comment and let us know!