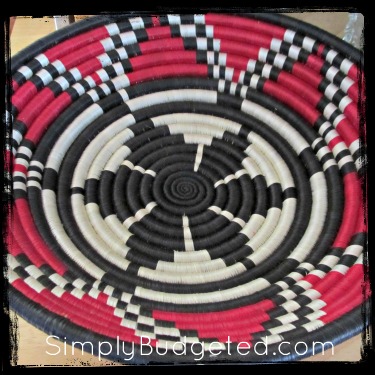 Something we haven't shared her a lot is that our home is decorated with items from Africa and the Middle East. Brian's parents have lived in a number of places and have blessed us with many local pieces that we consider art. We have several baskets from Rwanda that they have given us. So when we were given the opportunity to post about the Macy's Rawanda Path to Peace project, we were very excited to support this project! More about this effort …
 The sale of these exquisite one-of-a-kind crafts provides sustainable income to Rwandan women who create them. The ambitious project has changed thousands of lives and created a global community that connects Rwandan weavers with the customers who cherish their beautiful work.
You can buy baskets crafted by Rwandan mother's at Macy's such as this beautiful basket! We are using this one as a collection point for the items that need to be put away (normally you will find Brian's keys, change, ink pen, etc. in there too but he was out when I snapped this picture!)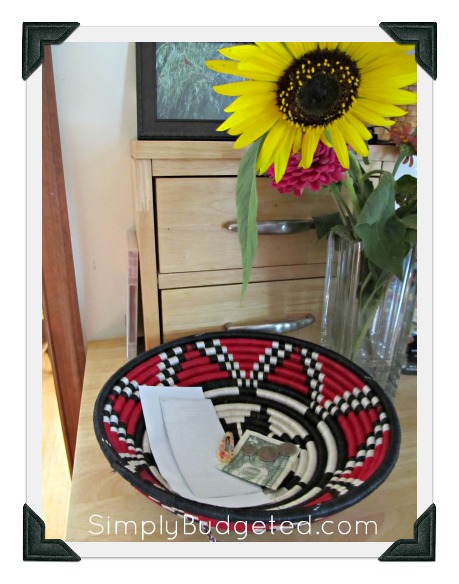 I also want to point out the little loop on the back of this basket. See?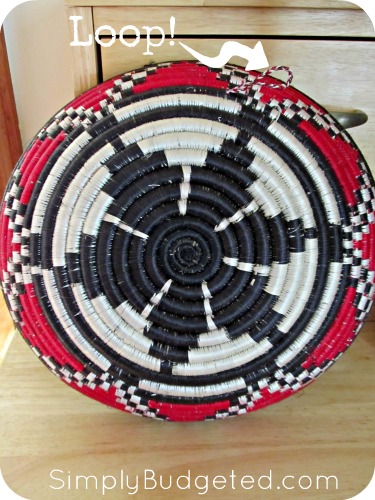 Why do I point this out? Because maybe you don't have a place to put the basket on a counter or table but you have space on your wall for a beautiful piece of art! You can hang this up on the wall and have a great handmade piece of art on your wall. This is where our other baskets are and one of them has the same loop to hang from …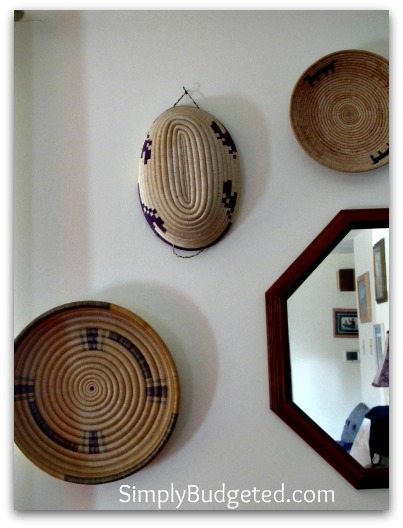 We hope the next time you are in Macy's you look for the Path to Peace items for sale or take a minute to shop online and support this wonderful cause!
Where would you put a basket like this in your house? Leave us a comment and let us know!