I am not even going to pretend this is Wordless but there are pictures!
My Monday this week was really a Monday. First, I notice my one of the earbuds in my Sony earbuds had melted at some point recently. They only sit on my desk and I just plug them into my computer or iPhone. I promise I don't leave them out in the 150 degree temperatures … (not that it even gets that hot here in Virginia!)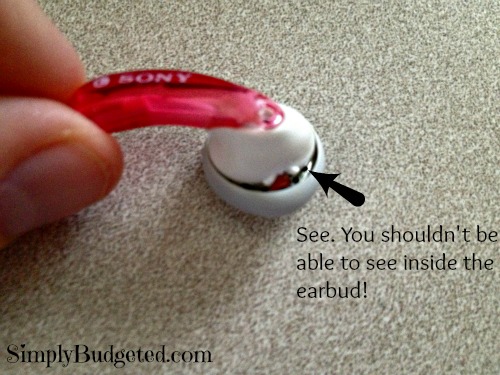 They still worked so I wore them … even if I did just put in the non-melted earbud. I guess I need update my Friday Favorite where I said I loved them, huh?
I will note that I sent Sony that picture on Twitter and they have offered a replacement (different model) set of earbuds. Score one for their customer service/support department!
Then the real joy came when I opened my blue highlighter. I have this thing for colored highlighters when I work. Every color has a meaning and yes, I am the only one that knows what those meanings are! But I did not plan on highlighting my hand, my desk, my paper with blobs of ink or decorating my folder with a splatter pattern.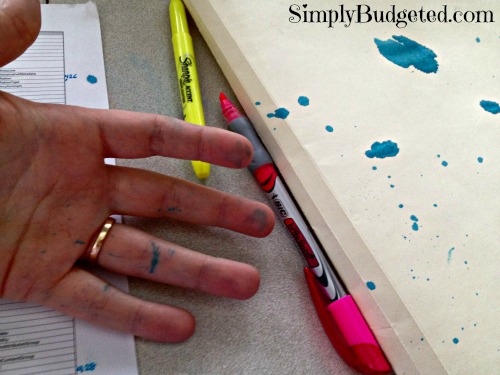 The kids were being rough for Brian so I sent him that picture and he laughed. I guess at least my highlighter explosion had one positive moment. Now I must find some new colored highlighters since my well loved blue Bic Brite Liner went in the trash. The pink one (in the picture) is still holding out … I wonder when it will explode me.
Are your Mondays ever just a cruddy Monday? Mine seem to be a lot. I do love company though so feel free to share your blah moment from this week!