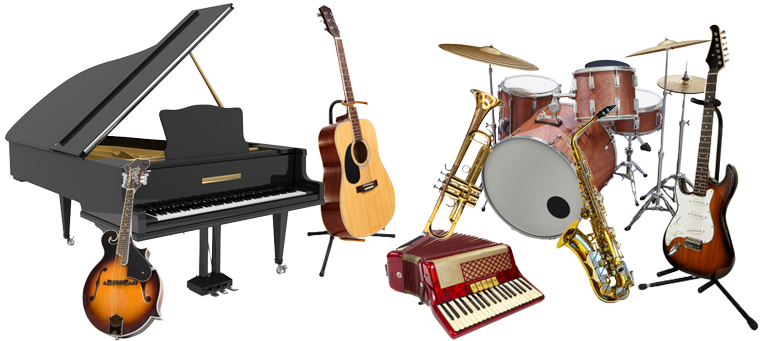 Whether you think you're the next rock star or are simply tone deaf, learning an instrument inside a home with other people you live with might not be music to their ears.
So just where can you play your beloved brass or wonderful wind instrument? In the living room in front of the TV will get everyone screaming at you; in the kitchen or toilet is probably just plain unhygienic. How about the greenhouse – could it help the plants grow? Probably not.
Ever considered converting the loft or attic so you can play your instrument in musical bliss? A roof space is out the way of other residents and could provide some much-needed privacy if you want to co-ordinate your chords in seclusion.
So how can budding musicians go about converting their loft to 'make some noise?' Here's a few basic tips on how to get the ball rolling:
Have a clear out. Lofts are usually stuffed with all kinds of junk – from unwanted Christmas pressies to gym kits we never use. Getting rid of unnecessary kit may not only be better for your 'personal playing space' – but also help improve acoustics as clutter absorbs sound.
Let there be light. If playing mournful notes on the oboe in total darkness represents your inner harmony, then fine. If not, then chances are, light will be needed to see what you're doing. Musicians should always have a qualified electrician to wire in lighting.
Power. Playing an unamplied instrument might be more respectful to your house guests – but there may be some who prefer to strum the electric guitar. What about electricity to create heat and boil yourself a hot drink? Power is pretty much a prerequisite – and, again, an electrician should be consulted.
Love thy neighbour. Those who like to make music in the loft may consider warning those who live next door (if a xylophone) or, if acoustic guitar is your thing, the residents at the end of the road!
Don't break the sound barrier. If you play into the wee small hours you may not only attract loud wall thumpings from neighbours – but also howling dogs. Insulating the loft against sound can of course be done fully professionally – yet there are some tricks of the trade such as lining the walls and ceiling with egg boxes or carpet which can help prevent sound escaping.
Creature comforts. People who like to 'play hard' with their instrument can think about adding some comfort to their music environment, such as installing an old sofa, table and a few cupboards. Installing furniture in the loft of course depends on whether it can be taken up there in the first place.
Stairway to Musical Heaven
Having the whole area converted professionally could inevitably cost a good deal which is why a loan could help for the initial outlay.
Those who practice or play an instrument seriously in their loft may want to have it professionally converted and the sky could be the limit. Fully adapted and with enough fittings to accommodate a whole band might be aspirational – but there are many opportunities to create your own playing zone.
Who knows, you could even create your 'Stairway to Musical Heaven' in the shape of a spiral staircase from the floor below. Your choice…
This guest post was written by Andy Moore on behalf of Money Matters, the Sainsbury's Bank blog.