Earlier this week, in Great Value Holiday Party Treats, I shared a couple of easy recipes to use during the holidays.  You got to see just how easy it is to make a Cinnamon Roll Cake and Frosted Cookie Bites using dough found in the refrigerated section of your local Walmart.  Great Value refrigerated dough just makes it so easy and inexpensive to entertain.  Now, I'm here to show you how happy my family is to find all of these yummy treats on the table.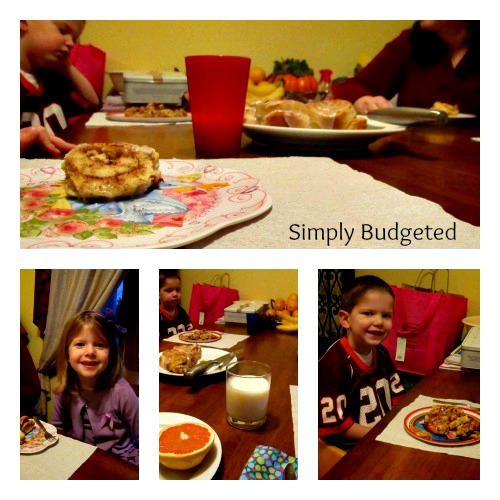 With Grace having to catch an early bus and Beth heading into the office early each morning, breakfast time is rarely something that we all sit down to.  When we do, though, we like to make a big deal of it.  Everyone sat at the table for breakfast as one big, happy family and everyone had clean plates!  Sometimes, taking something as simple as cinnamon rolls and dressing it up can add just that little bit of excitement that can bring the whole family together.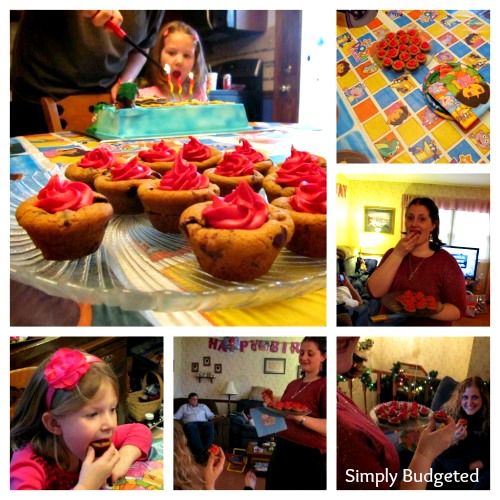 For Sophie's birthday party this past weekend, I decided to make these Great Value Frosted Cookie Bites.  Basically, having cake three different ways gets a little old for me, so I just wanted something that wasn't cake.  As you can see from the pictures, they were a big hit!  They definitely played second fiddle to Sophie's yummy Dora birthday cake, but no one passed on them, that's for sure.  Like with the cinnamon rolls, sometimes dressing up the simple can make it pretty special!
For more great holiday recipes and budget friendly ideas, make sure you check out Great Value on Twitter:  #GreatValue
What holiday food traditions does your family have? Which Great Value refrigerated dough dish would you add to your holiday menu? Leave me a comment and let me know.