Last week, in Great Value Valentine's Sweet Treats, I shared a couple of easy recipes to use for Valentine's Day. You got to see just how easy it is to make Berry Tartlets, Tickled Pink Heart Cinnamon Rolls,  and Frosted Chocolate Chip Heart Cookies using dough products found in the refrigerated section of your local Walmart.  It is so easy to great yummy treats for entertaining using Great Value refrigerated dough. So where did all of those sweet treats go?
The Frosted Chocolate Chip Heart Cookies were a planned snack for an upcoming party but they didn't even survive the afternoon that I made them long enough to even get a picture of someone eating one. The good news is that even though they didn't survive, they are really simple to make and I can make a dozen more with a big fuss so here was another round of the Frosted Chocolate Chip Heart Cookies !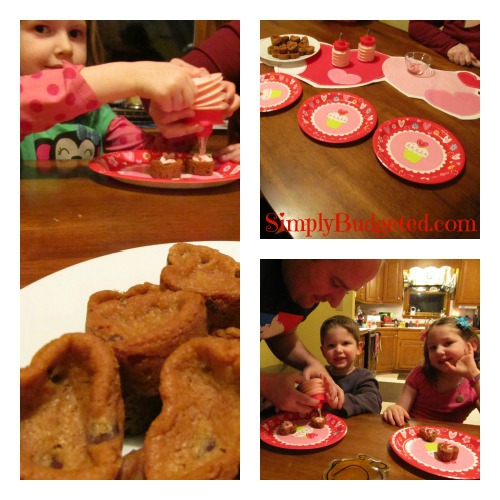 Our kids love cinnamon rolls … OK, they love anything breakfast but, when they see cinnamon rolls, they go a bit nutty. I  have to confess that I didn't even get one of these Tickled Pink Heart Cinnamon Rolls. Grace asked for more and well that little six year old girl has me wrapped around her finger, so I said yes. Sophie LOVED the heart shape and kept taking bites to make other shapes. Matthew was just all in it for cinnamon roll and didn't even care they were pink. I think he would have noticed more if I  made them red since that is favorite color right now!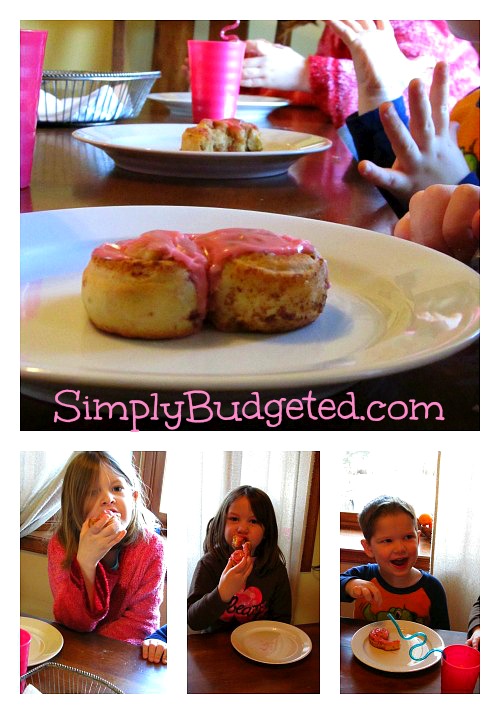 Last but not least, the Berry Tartlets actually made it to a Super Bowl Party instead of a Valentine's Party. Beth was asked for the recipe four times and had to admit each time that it wasn't written down yet. ummm … oops! She knew there was success with this recipe when she saw the last of the mini size Berry Tartlets stuffed in a coffee cup to be eaten on the way home! That is a recipe endorsement right there! Oh and this tray was full of the Berry Tartlets when it arrived at the party!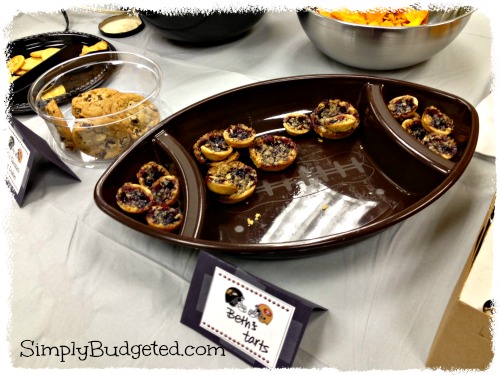 For more great holiday recipes and budget friendly ideas, make sure you check out Great Value on Twitter:  #GreatValue
What are some great dishes that you've make using Great Value or other store brand refrigerated dough?  Leave us a comment and let us know!