It will be Easter before you know it!  At our house, that means tons of ham, mashed potatoes, all the fixin's, and loads and loads of Easter candy!  The candy is never too hard to get rid of.  (Beth just takes it to her candy dish at work!)  The leftovers can be a bit of a hassle sometimes.  I mean, seriously, who wants ham dinner every night for a week??  We have a plan for some of that excess ham.
Another thing that can be kind of difficult is to make a special Easter-themed treat that isn't candy.  In the past, Beth has made coconut cakes (because of the fuzziness of the coconut), but I've never been a big fan of coconut.
Today, we are going to show you how to make some Ham and Cheese Pockets using Great Value brand crescent rolls and a festive Easter Bunny Cookie Cake made with Great Value brand refrigerated chocolate chip cookie dough.  Hopefully, these tasty treats will inspire you to make your own money-saving treats!
Ham and Cheese Pockets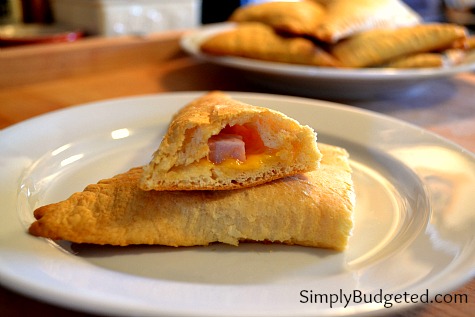 Alright, so these require a little time, but very little effort.  Two packages of Great Value crescent rolls and some leftover ham and shredded cheese was all it took.  I probably could have filled them a little more, but I was a little paranoid about them busting open all over the sheet pan!
Ingredients
2 cans Great Value crescent rolls
leftover ham, diced into 1/4-inch cubes
shredded cheddar cheese
Directions
Preheat oven to 350 degrees.
Separate out the individual crescent rolls.  You should have 16 altogether.  Place two next to each other.  Top one with ham and cheddar, making sure to leave space at the edges.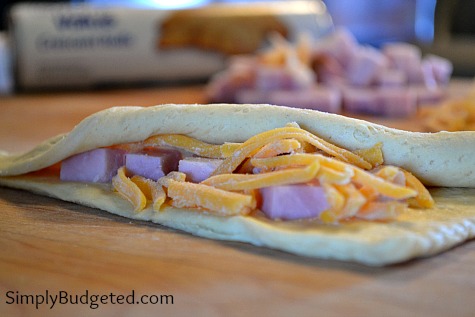 Stretch the second roll out over the toppings and crimp the edges with a fork.  Place onto a sheet pan.  Repeat with remaining ingredients.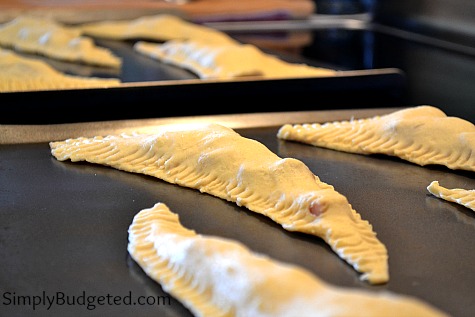 Bake at 350 for 12-15 minutes and allow to cool slightly before serving.  Enjoy!
Easter Bunny Cookie Cake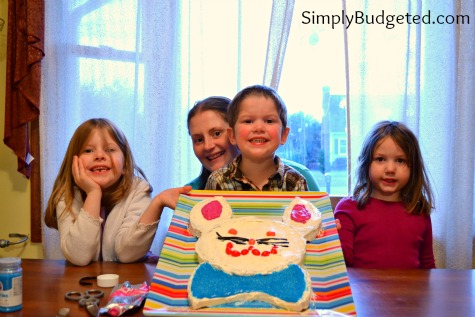 Who doesn't love a chocolate chip cookie?  Well, we decided to turn our great big, giant cookies into this amazingly cute Easter Bunny!  In fact, we put our kids to work to make some of this.  (Pictures of that to come later!)  Isn't that a great idea?  It's an easy way to occupy the kids while you are whipping up Easter dinner.
Ingredients
2 tubes Great Value refrigerated cookie dough
2 cans vanilla frosting
colored frosting for decorating or vanilla frosting with food coloring
jelly beans
licorice strips
colored sugar
any other decorations you want
Directions
Preheat oven to 350 degrees.
Spread one tube of cookie dough into an 8″ cake pan.  Do the same with the other tube.  Bake at 350 for about 25 minutes  or until cooked through and set.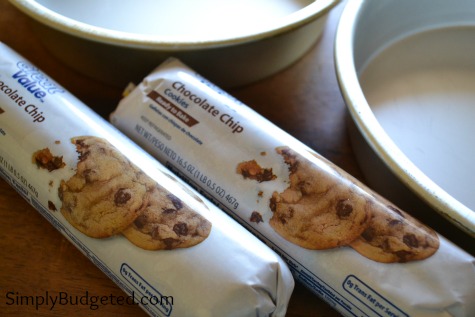 Remove from oven and allow to cool completely in the pan.  Remove from pans.  Place one cookie onto a large serving platter.  Place the other onto a cutting board and cut as shown below.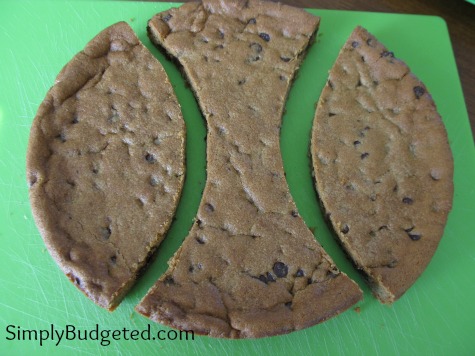 Arrange pieces of cookies onto a serving platter as shown below.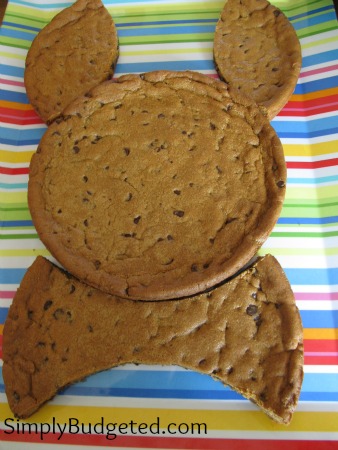 Completely ice the cookies with the vanilla icing.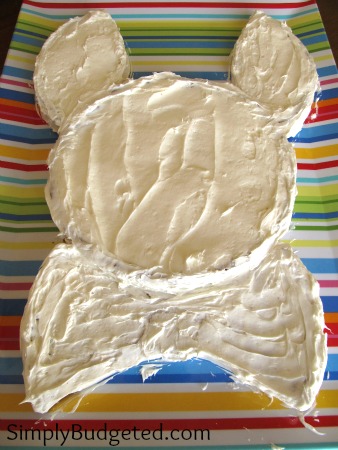 Let the kids help decorate!  Use pink for the ears, color the bowtie, and give the bunny some eyes, a nose, a mouth, and some whiskers.  The sky's the limit!  Have fun decorating and then have even more fun eating him all up.  Enjoy!
Do you have anything special that you do at Easter?  How do you keep the kids busy?  What do you do with your leftovers?