It was a big surprise for our kids to get chips for an after dinner snack one night. Sure we have chips from time to time but they aren't normally a snack after dinner. So what did we let them snack on after dinner. Check out new Giant Surprise from Green Giant … Veggie Chips!!
Product details …
The Green Giant™ Roasted Veggie Tortilla Chips – Zesty Cheddar Flavor are made with real vegetables, 17 grams of whole grain per serving (48g are recommended daily), and are naturally flavored.

The Green Giant™ Multigrain Sweet Potato Chips – Sea Salt Flavor are made with real sweet potatoes and made with 14 grams of whole grain. Plus, they contains 40 percent less fat than regular potato chips*!
Our Thoughts …
I was really excited to see the Sweet Potato variety of the Green Giant Veggie Chips. I love sweet potato chips but they can be hard to find around here. The kids loved both varieties. Matthew loved the "orange ones" (a.k.a. the Green Giant Zesty Cheddar Veggie Chips). He ate almost the whole bowl I poured so I had to add more for the girls to even try them. That bag was gone by the next day so went I found the Green Giant Zesty Cheddar Veggie Chips at Walmart a few days later, Matthew jumped up and down excited to see him.
Our kids aren't unfamiliar with veggie chips but they really love these chips. I know that these will be a new request from them for snack time for sure!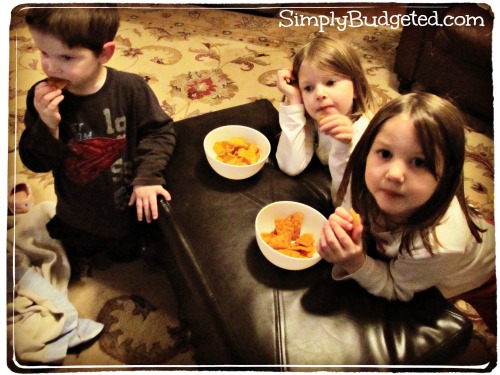 So I asked the kids what their favorite chip was and they voted …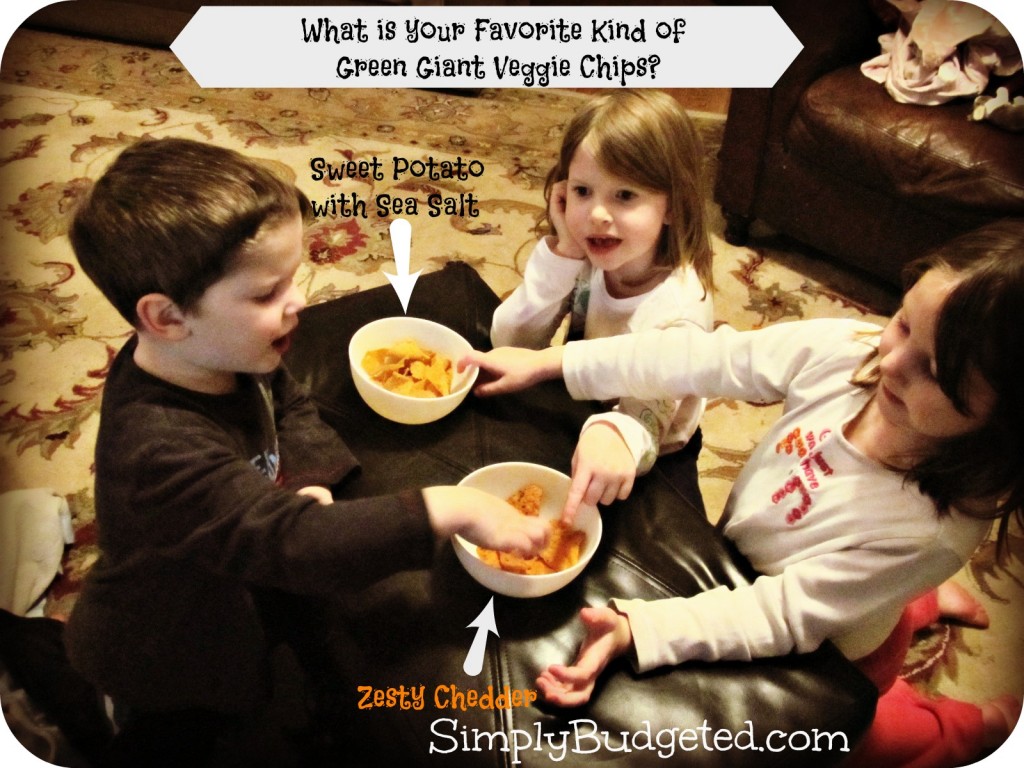 Check out the surprise talents the Green Giant has unearthed! Do you have a surprise talent to show off?
Which variety of Green Giant Veggie Chips would be the winner at your house? Leave us a comment and let us know!
NOTE: Thank you to The Green Giant™ for being a sponsor.