I just can't go Wordless. One of our favorite Spring features in our yard is the lilac blooms.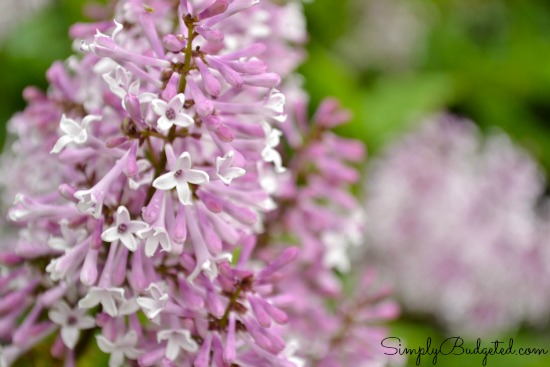 Brian pulled out 13 bushes in front of our house when we moved here. His one request lilac bushes. They sit in front of our dining room bay window and are amazing six years later.
Do you love lilac blooms? What is your favorite Spring Bloom? Leave us a comment and let us know!