We are excited to feature a sponsored review of the Perfecter Fusion Styler.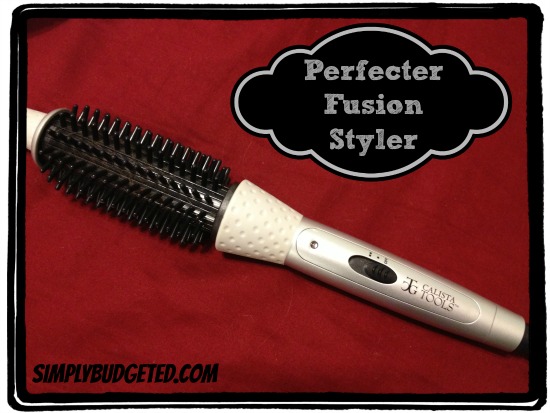 Details …
The Perfecter Fusion Styler is a heated round brush used to add volume, body, shine and create smooth, frizz free hair for all textures and lengths.
Created by Maria McCool, a national & internationally recognized stylist for over 25 years, Maria set out to develop a professional-grade product that would solve common hair issues for women everywhere.
Our Thoughts …
When I saw the infomercial for the Perfecter Fusion Styler, I knew we should review this product. The girls love to have their hair curled but Sophie got a burn from the curling iron a year ago when she moved while getting her hair curled. She hasn't wanted her hair curled since then and I don't blame her. The low heat of the Perfecter was the first attraction I had to this hair styler. I have to say this is the feature I loved the most on the Perfecter. The girls were able to touch it and just notice it was warm. No burns! Of course, I tried this first before I let them try it. I did their hair and my hair several times before posting this review. I loved that I could plug the Perfecter in and in seconds it was heated. No waiting around for something to warm up here!
I have to admit that I didn't accomplish the big curls that they showed in the infomercial. Sophie kept asking for bigger curls. She really wanted ringlet type curls and I wasn't close to those. I did get some cute curls for our super straight hair though …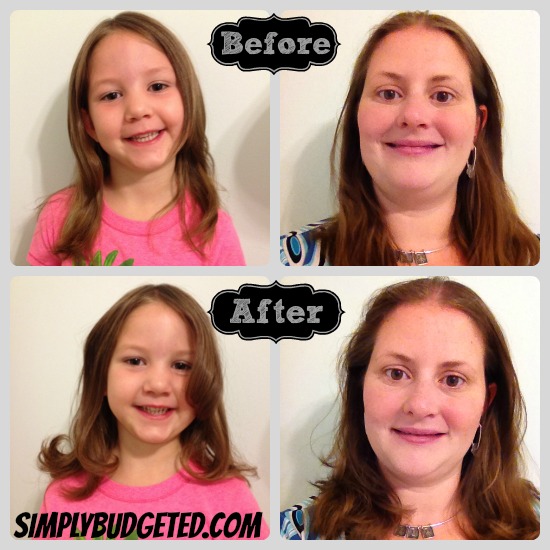 As you can see, our hair here is all straight. The girls both have a slight wave to theirs but not enough to try the straightener part of the Perfecter Fusion Styler. I did sent the Perfecter Fusion Styler home with my mom. She has shorter hair and just does a curl on the end. My sister has curly hair she likes to straighten so if they give me an update, I will update this post on those features.
For us, the Perfecter Fusion Styler is a great hair styler for a slight curl with out the chance of burns. That does make it a perfect tool to use for the little ones in our house!
You can buy the Perfecter Fusion Styler online (note, the website has sound!).
Would the Perfecter Fusion Styler help your hair routine? Leave us a comment and let us know!