This shop is part of a social shopper marketing insight campaign with Pollinate Media Group™ and Kleenex but all my opinions are my own.
There are some products that are meant to be bought in bulk and for our house Kleenex is one of those items. I admit during a recent trip to Target I had a hard decision of buying the classic designs or the new holiday designs. We are trying to restrain from the holiday decorating just quite yet so I went with the classic designs. I will be back for the holiday designs though!
For our house Kleenex boxes are part of our decorating. They are all over the house. The kids often come up to me and say … "mom, I need a tissue." Go get one. There is one on the edge of the bar, the DVD stand, the nightstand in our bedroom, the bathroom … every bathroom, all over the house there are tissues.
Grace has gotten used to finding the tissues on her own … it only took seven years!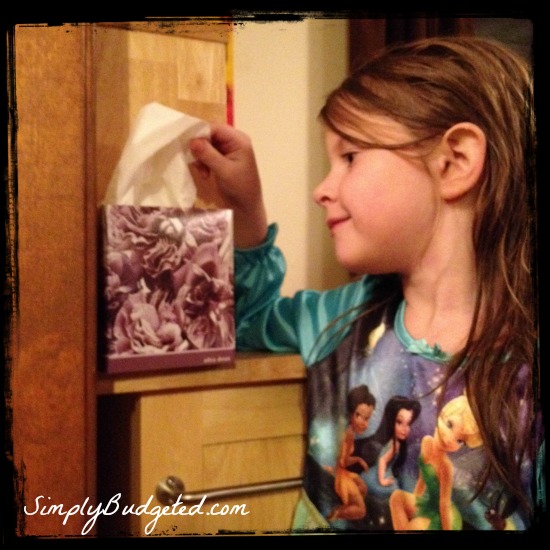 Sophie is getting used to curling up with a box of tissues thanks to the cold she has. This picture is missing the fire to her left. She had the best seat in the house that night and didn't even have to get up to grab her Kleenex!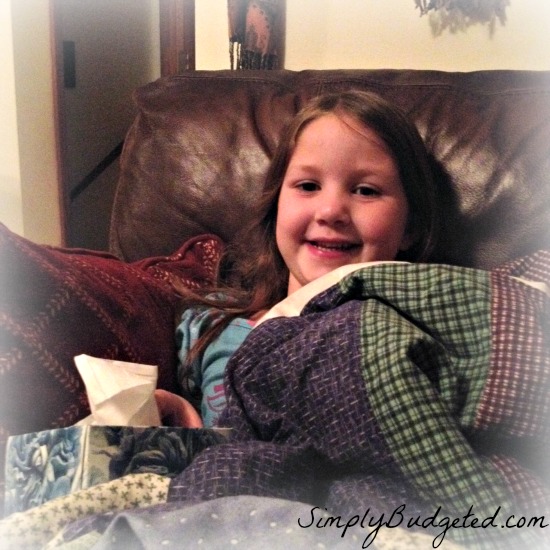 Matthew needs reminders to blow his nose but he is finally getting it down! All I have to say now is "Matthew, do you need to blow your nose?" and I get this. I love his little rumpled nose!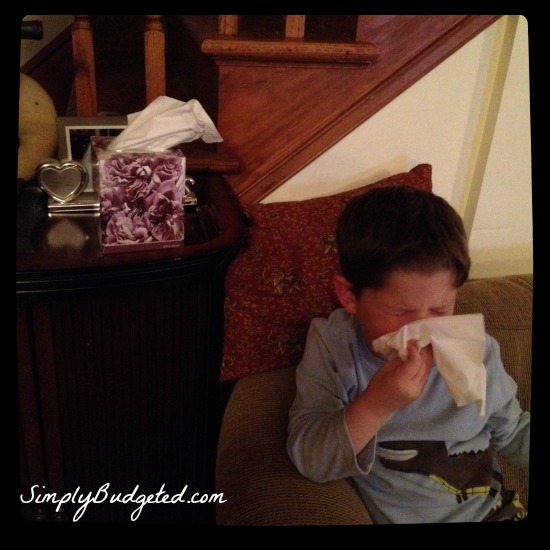 It is easy to see that the cold season is here and that we are prepared thanks to Kleenex. I don't leave the Kleenex just for the kids though. They are on my nightstand because it is cold and who wants to get out of a warm bed for a tissue? Not this mommy!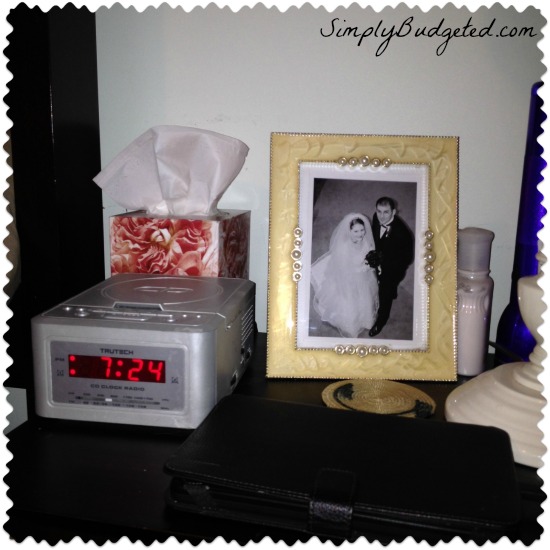 They are also on my bathroom counter near my makeup so that I can keep my makeup where I want it and then get it off! Do you have Kleenex on your bathroom counter too?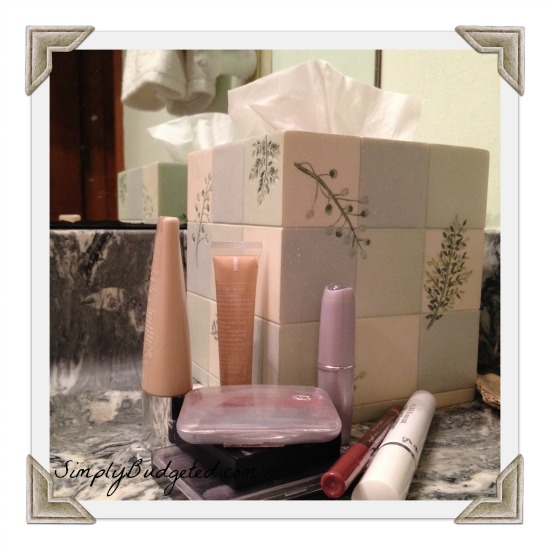 Do you strategically place your Kleenex around the house? Leave me a comment and let me know! Maybe I am missing a prime location for Kleenex in our house!