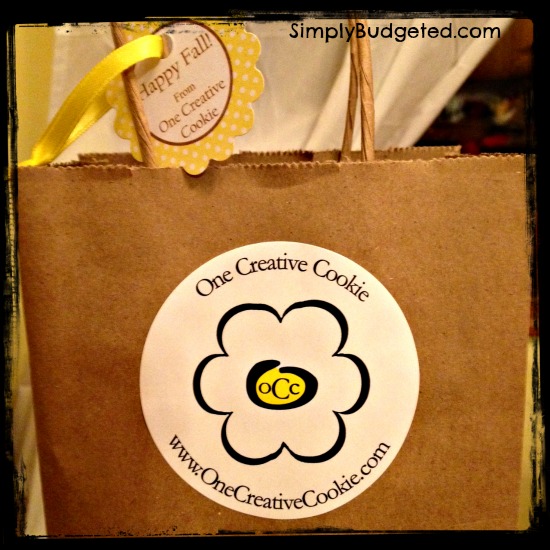 Details …
One Creative Cookie has gorgeous custom sugar cookies, as delicious as they are beautiful, handmade-to-order with fresh ingredients. Exquisite attention to detail and excellent customer service.

Our sugar cookies are an indulgent 1/2″ thick and the majority measure 4″ in their longest dimension. Their net weight ranges between 1.8 oz and 2.5 oz. Every cookie is individually bagged and tied with a coordinating satin ribbon.

Our unique, custom cookies are created by Kelly Trout in a facility certified by the Commonwealth of Virginia Department of Agriculture.
My Thoughts …
I started following One Creative Cookie on Facebook after a local friend posted about them. I am sucker for sweet treats and love seeing their creations in my Facebook stream. Earlier this week they had a contest posted that three fans who commented on their post would win cookie coins from them. Win cookies?! I was in so I entered. Then I got a Facebook message I won. I won! So what does any busy mom do? I did the practical thing and begged my husband to go pick up my prize. He did!! The fee was a few eaten cookie coins but it was worth it! Look at the prize I won …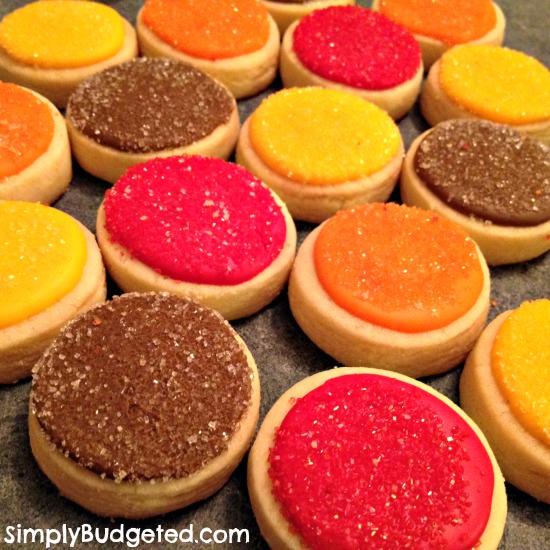 These are so yummy. Brian declared them to the exact right size. I love how they aren't super sweet. Sure I love sweets but super sweet cookies are too much for even me!
If you want to see more of Kelly's cookies, be sure to follow One Creative Cookie on Facebook and check out their webpage!
Now I am trying to think up what excuse …. errr, ummm, event I can use One Creative Cookie to create wonderful cookies for … Sophie's birthday? My sister having a baby? Or just because I love cookies? I will be looking forward to more cookies from One Creative Cookie for sure!
Take a second to check out One Creative Cookie and tell us what you think? We would love to hear what you think of this local find!
NOTE: This is not a sponsored campaign. I just want to share a local find that deserves being shared!