I am a member of the Collective Bias®  Social Fabric® Community.  This project has been sponsored by Capri Sun Big Pouch and Collective Bias.  All thoughts and opinions are my own.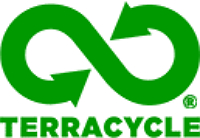 A couple of months ago, we posted about starting up a TerraCycle brigade to collect Capri Sun Big Pouch and other pouch drinks in our girls' elementary school (see post here).  There are a lot of needs in their school, but we really wanted to focus on helping out the P.E. department.  The P.E. teacher, Mr. Burks, is very silly (you should see him in his penguin outfit!) and really keeps the kids excited about P.E. and being part of the school (he and the second graders are starting a school-wide project for the 100th day of school).  He does a great job with the equipment that he has, but just take a look at the mats that he has to work with!
With our TerraCycle brigade, we really wanted to help him out and get some great new equipment that he could use to engage the kids even more, keeping them active as part of developing a healthy lifestyle.  We also just really wanted to be able to give something fun to the kids!  So we got right to work.  We worked things out with the principal.  Beth and I put together a collection box for the pouch drinks.  We wrapped it in silver wrapping paper so that it even sort of looks like a big pouch drink!  We taped some different brands of pouch drinks, including Capri Sun, to the top so that students would know what to put inside.
I went to the school to make an announcement during lunch (most of the kids recognize me anyhow) and pointed out how many of them had those drinks with them anyhow!
Grace helped me out by showing everyone what to do!  Thanks to Capri Sun's generous donation, we got a head start on our fundraising.  We talked with Mr. Burks to get a better idea of what he wanted and needed and we placed the order.  All we had left to do was to wait for the equipment to come in!  In the meantime, we just went right collecting.  By holding off and waiting to ship a larger amount, we have about $150 worth of pouch drinks to recycle in just a couple of months!
Towards the end of the year (right before Christmas break), the equipment started to arrive!  Mr. Burks was almost as excited as the kids to see the FunHoop go up!  The kids have started calling it "Burks' Basket"!  What fun!  We also got a new wedge mat (we call it a cheese), some new flat mats with the school colors, and some new inflatable balls to go with the FunHoop.  The kids are having a blast and Sophie was so excited to be one of the first to roll down the cheese!
Thanks Capri Sun!
Have you started a TerraCycle brigade at your school?  It's really not that much work for all of the smiles that you get from those sweet kids!  Share your story with us by leaving a comment below.