This shop has been compensated by Collective Bias, Inc. and its advertiser. All opinions are mine alone. #HungerHeroes #CollectiveBias
With the new school year just a couple of weeks away here in Virginia, we've been busy buying school supplies, backpacks, and new lunch boxes for the kids.  We are also stocking up on some easy lunch and dinner items.  While we were at Sam's Club last weekend, we saw some signage and a demo for the Champions for Kids' Hunger Heroes initiative to help feed hungry kids.  When we can combine our family shopping with caring for those who need a little extra help, we are all over it.  As you can see, we make it a family effort!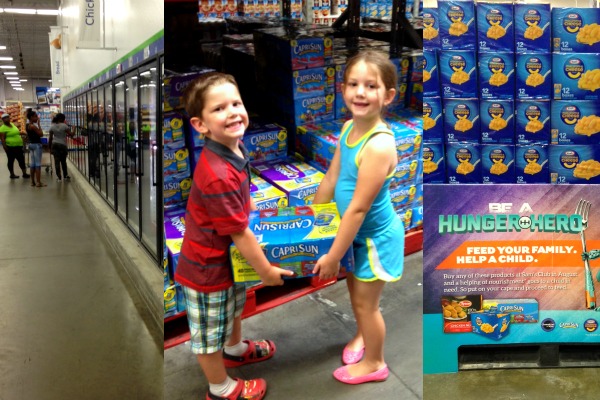 During the school year, we make sure that we pack a fun, nutritious, and balanced lunch for each of our kids every day and we make sure that they have access to breakfast, dinner, and after-school snacks.  We are very fortunate in that, but a lot of the children in our schools are not so lucky.  An alarmingly high number of kids in our district are on free or reduced lunch programs and eat breakfast at the schools every morning.  For some of these kids, these may be the only meals that they have during the day.  These children are in the same classes as my three and, when I volunteer in the classroom, I can see the effect that hunger can have on a struggling student.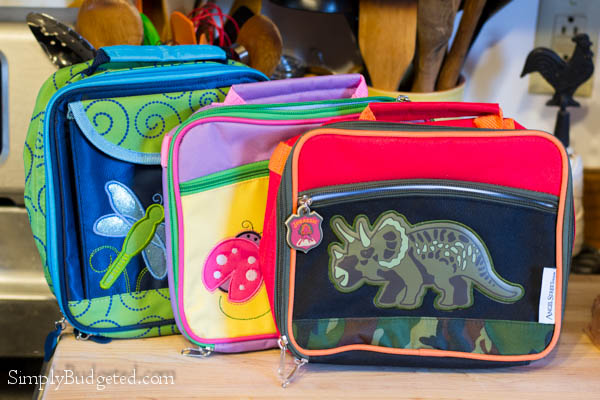 With Hunger Heroes, your family can fly in to save the day for many of these hungry kids.  All throughout August, when you head to your local Sam's Club and purchase a Tyson Fully Cooked Nuggets 5 lb. bag, a KRAFT Macaroni & Cheese Dinner 7.25 oz. 12-pack, and/or a Capri-Sun 6 oz. 40-pack, Tyson and Kraft will help feed a child in need by donating 4 oz. protein, 2.5 oz. KRAFT Macaroni & Cheese Dinner, and/or 6 oz. Capri-Sun.  If you are feeling extra generous, grab an extra 12-pack of KRAFT Macaroni & Cheese Dinners and an extra 40-pack of Capri-Sun and do your own Simple Service Project through your local food bank or someone that you know who is down on their luck.
Plus, if you head out to any Sam's Club store this weekend, August 9-10, you'll be able to attend a demo between 12-4 pm so that you can have a few samples.  We went last weekend and the guy doing the demo was incredibly nice.  Afterwards, we went home and, of course, the kids were screaming for mac & cheese and chicken nuggets for dinner.  After a long day of running errands and finishing up chores around the house, we were only too pleased to accommodate.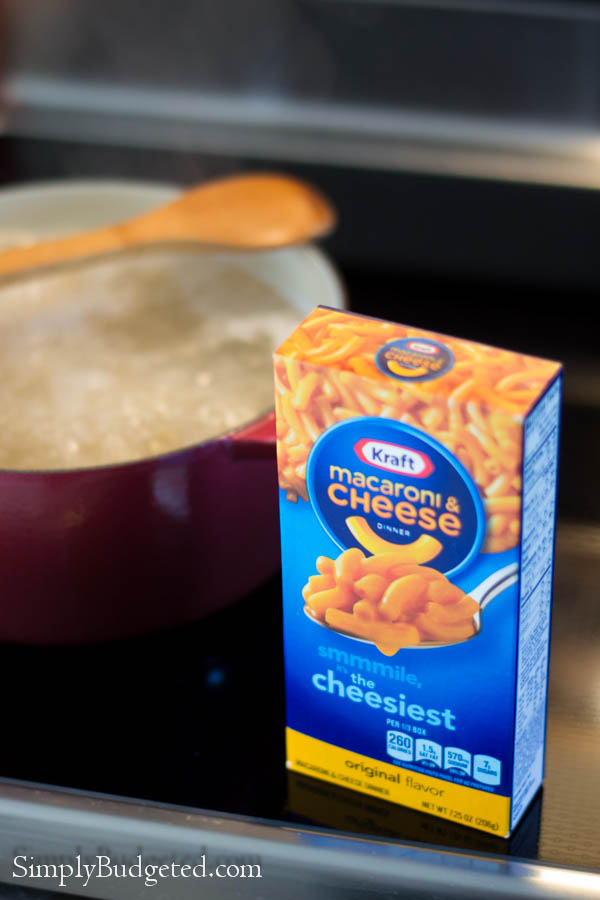 TIP:  Place a wooden spoon over your pot of boiling water and you'll have less trouble with it boiling over.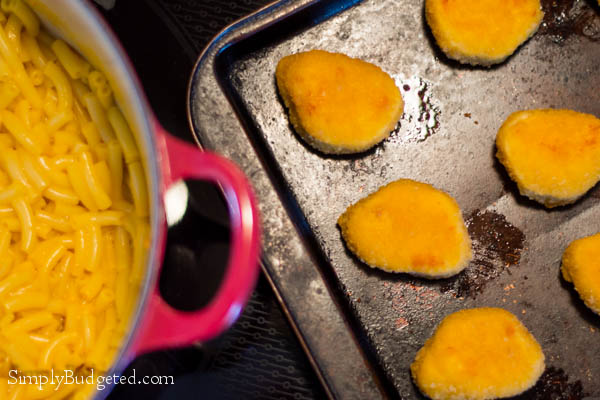 And, naturally, they washed it all down with a Capri-Sun and put the empty pouches into our Capri-Sun Terracycle collection.  At the end of the day, my kids are well fed, we are helping to feed those less fortunate, and we are helping our planet and community by Terracycling the empty pouches.  Yeah, I guess you could say that, just for a moment, we kind of feel like superheroes.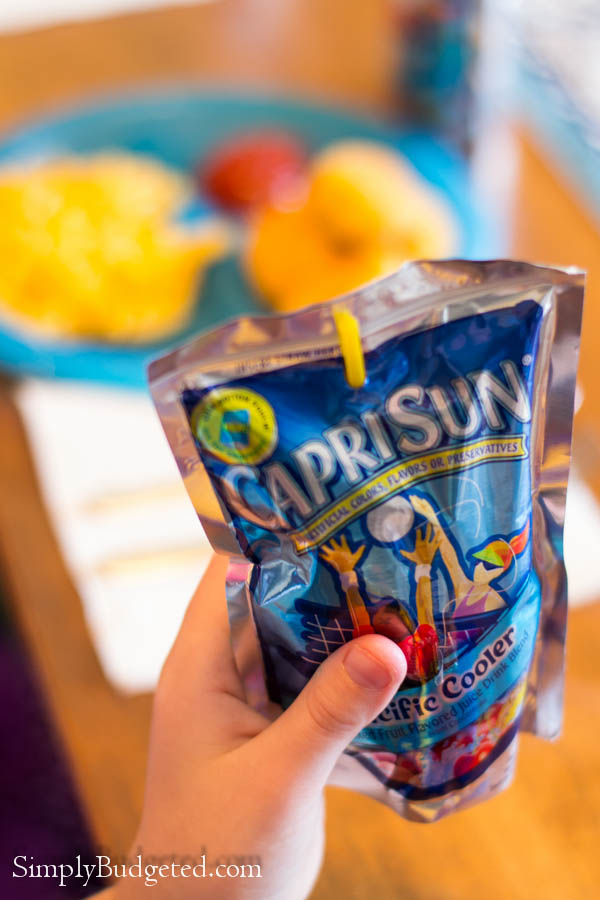 While you're at it, stop by and play this Hunger Heroes Game for a chance to win free Club Tyson prizes.
Are there hungry kids in your school?  Do you see them struggle?  How can you help?  Leave us a comment and share your tips and stories.