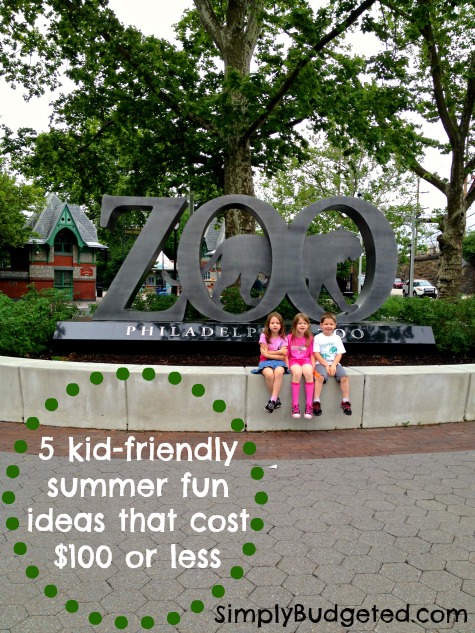 Making sure your kids have a great break this summer is a bit overwhelming, is it not? Don't get bogged down with over thinking it, though. Kids are pretty easy to please, even if you aren't and even if you don't know what to do with them to make their vacations fun. Check out these simple ideas that can cost less $100.
Build a tree house
Have your kids always asked for a tree house? Build them one! If you can't do that, though, try a getaway that is similar to one. You can either take them camping in the great outdoors, or pitch a tent in your own backyard. Either way, some time sleeping under the stars and in the fresh air may be just what your kids need and want this summer.
Museum time
Every town has a museum to celebrate its history, or you live close to a town that does. Take your kids there and let them learn all about where they live and how this town came to be. Entry fees to museums and art galleries are fairly inexpensive during the day, and if you can manage a weekday trip it can be even cheaper.
Dine outdoors
Whether you take a picnic or sit on the patio of a local cafe, take your ids outdoors for some fun food and lots of laughs. Many parent over think summer vacation ideas, but it really can be as simple as packing the kids up and hitting the lake for some fun in the sun and outdoor dining. It's new, out of the norm of your every day, and so much more casual to dine outdoors. Want to really take it up a notch? Summer festivals abound in most every city, so pick one and have a fun day of trying local and new cuisine all while enjoying the sun.
Go to the zoo
Kids love animals- and you know you do, too! Check out the great summer discounts local petting and viewing zoos have to offer and take the kids for a trip to see the wild animals. If you start looking ahead of time, many zoos will post package deals where you can buy multiple tickets at a discounted rate. Check out the zoo's website for the best information on the hottest summer savings.
Hit the arcade
Give each kid a $20 allowance and let them run wild in the arcade or local play center. It may not be a trip away from home for very long, but it is something fun that you don't do often and that's sometimes all you need. Give yourself some spending money, too, and have fun at the put-put range. You can also go bowling, shooting pool, or throwing darts (if you think your kids are old enough for that). A day of fun and games never hurt anyone and it doesn't have to be that expensive.
How are you having fun this summer on a budget? Leave us a comment and let us know!