Thanks to Sam Peters for making this post possible.
When it comes to taking up the task of putting together a security system that will make you safe, most people will say that you shouldn't spare any expense. The problem with this approach is that there are times when you simply have to spare some expense, because you don't have a bottomless bank account.
Luckily for you, there are ways you can make sure you have the peace of mind that comes with securing your home, without needing to pay an arm and a leg.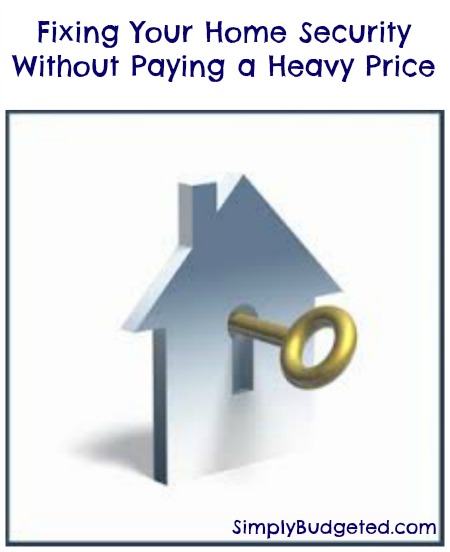 Getting the Right Size System
The best way to make sure you are keeping your home safe without breaking the bank is to really stop and think about the size of the system you need for your home. If you are living in a modest two bedroom, one bathroom house you likely aren't going to need to make sure every entrance and exit is on lock down. As long as you have something on the inside or outside of the house that will help you monitor the area and alert you if someone is breaking in you will be safe and secure.
Go For Ease of Setup
When assessing home burglar alarms, look for options that are easy to set up and use. A system that is too complicated–even if it is keeping you safe–will feel like a burden at some point. Some systems allow for just a simple installation of a camera here or there and you're good to go. This can actually be a rather delicate tightrope to walk because you still want to make sure you have a system that will actually give you security.
Don't opt for a system that doesn't give you enough coverage just because you can set it up and use it in a couple of seconds. Make sure you are comfortable with the system itself and the protection it provides. When doing your shopping, there are going to be a number of options and there are likely going to be plenty that will cover you just fine without being needlessly complicated.
Do Your Homework
The Better Business Bureau recently put out a sort of consumer's warning and list of things people should consider when they are trying to upgrade or install a new security system on a budget. One of the key factors the BBB pointed to was that you need to avoid snap decisions when it comes to purchasing security. It is human nature to want to find a system that will protect you and yours quickly and easily.
Sometimes you will decide to go with the company that can offer up the quickest installation. The problem with this approach is that you can end up getting a security system that simply doesn't fit what you need. Another thing to consider is cost. If you are really make a fast decision you might end up paying a number of fees that will drive up the cost exponentially as well. If you have decided it's time to purchase a system, don't rush into something you'll regret later. You want to have peace of mind in regards to your family's safety, but you also want to have peace of mind when it comes to your pocket book.
What is your best tip for fixing your home security? Leave us a comment and let us know!