We have two girls and a boy and while we look to give them many of the same life lessons, there are some lessons we know need more focus for the girls (or for our little man).  For all of our kids …
They will all leave our house each day knowing they are loved. 
They will all leave our house one day knowing their manners. (This is not an option so expect it from them!)
They will all leave our house know they are special being them. Being special being them does not give them right to throw a tantrum in the grocery store. (That is not special for them or me.) Being special being them is knowing what they love and finding their passions.
As a female engineer, I know that confidence is a hard thing for many little girls and grown women to find. Too many questions pop up …
What if they don't like it?
What if they don't like me?
What if I wore the wrong shoes?
Questions … questions … more questions. Questions that all make us question ourselves! Maybe we question ourselves more as women? I don't know if that is true or not but I don't know too many guys worried about their shoes. I do know that finding yourself and knowing who you are is an amazing gift. We have been trying to make sure the girls are starting to get this by giving them life skills they will continue to use as they grow up.
I want them to have confidence when speaking to others.
I want them to have confidence in their decisions.
I want them to have confidence they can reach their dreams.
I want them to have confidence to be themselves.
This brings me to our Sophie …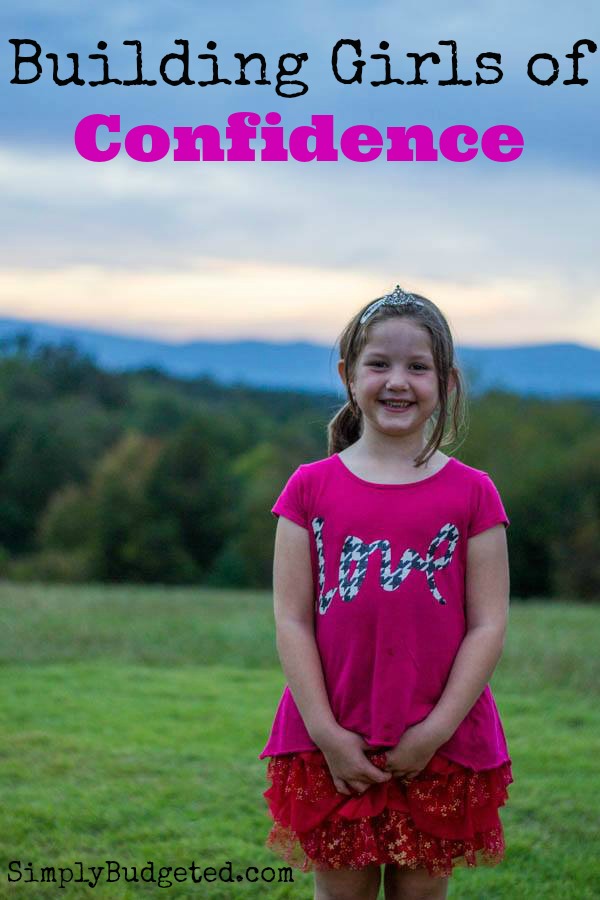 Sophie loves to do her own hair and pick out her own outfits. She has been doing this for at least three years now. Didn't know you know that pink and red match? They do for her … often. You may have missed but check the top of her head. Yes, she is wearing a tiara. It isn't out of the ordinary to see her wearing a crown headband or tiara comb. It doesn't matter the activity or destination when she decides to wear one. If the tiara or crown is needed that day, it is needed. This picture was taken last Sunday. Sophie had been wearing her tiara all day. She wore it church then to play in the yard and finally to help clean out brush at the church property. Yes, she was doing yard work dressed like this. That is Sophie for you and we love her.
Sophie has had to learn there is a catch in wearing her tiara or crown though. She is learning when she wears her tiara that people will make comments to her about cute she is or ask her if she is a princess. She used to hide behind us. Now she smiles … and sometimes says thank you. (We are still working on that!) What we love that is that she is learning that others notice her accessories yet she still has the confidence to be herself and not let the fear of comments keep her from making it a tiara day. As I stood next to her in church that Sunday, I was reminded that we all need to be that confident in ourselves.
Maybe the tiara was to make her feel special that day?
Maybe the tiara was to make others smile?
Maybe she was just so happy that morning and she could show how happy she was by wearing her tiara?
I won't begin to guess what goes on in her little head when she makes those decisions but I am so thrilled she was able to go with what she wanted that day. She is a girl of confidence.
My hope is to Build Girls of Confidence that become Women of Confidence.
What do you hope to build in your children? Are you still working on being a person of confidence? I would love to hear your thoughts on this!