NOTE: I participated in an Influencer Activation Program on behalf of Influence-Central for Littlest Pet Shop. I received a sample to facilitate my review and a thank you item for participating.
We were excited to invite some of Grace and Sophie's friends over on Saturday to have a super, fun Littlest Pet Shop Party. We were sent Littlest Pet Shop style sets and a DVD of the Littlest Pet Shop animated series!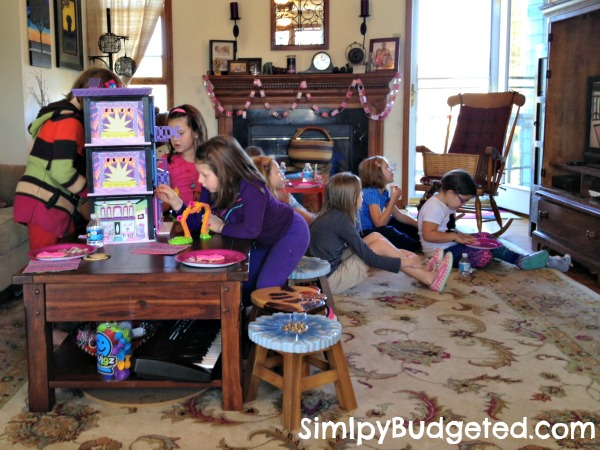 This fall, LITTLEST PET SHOP empowers fans to "Be who they wanna be!" with a new way to play that offers the freedom to design their own PET SHOP world, their way. Fans can create their own Downtown City, with customizable style sets and figures inspired by the "Littlest Pet Shop" animated series. Fans can collect and stack the style sets vertically or horizontally to create a unique 'city skyline,' then decorate and style the sets with Deco Bits — unique, small accessories that plug into the environments for a little added glamour – as well as stickers and other decorative pieces. Fans can also collect and customize 100+ new pets, straight from the entertainment!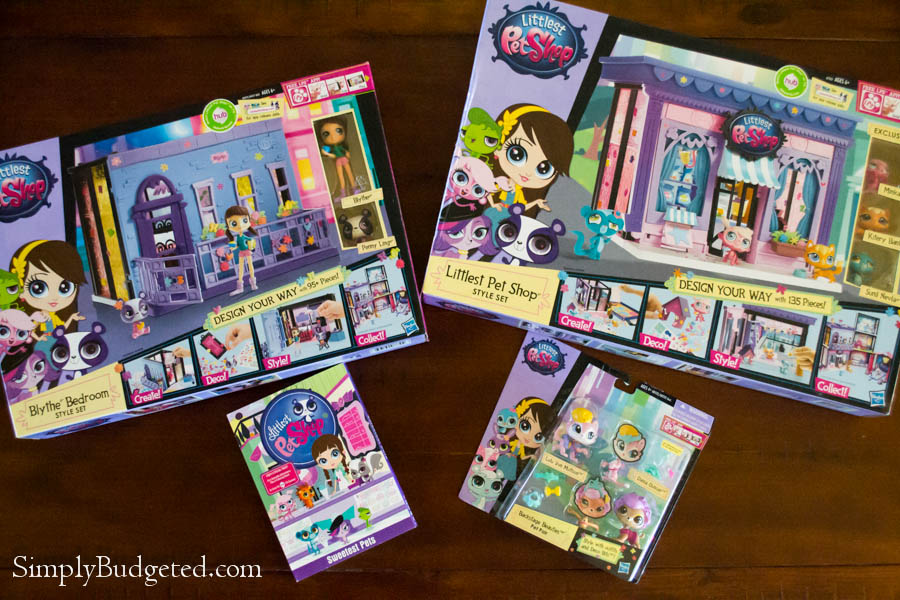 Brian built the style sets prior to the party and our kids were thrilled that the sets could be stacked!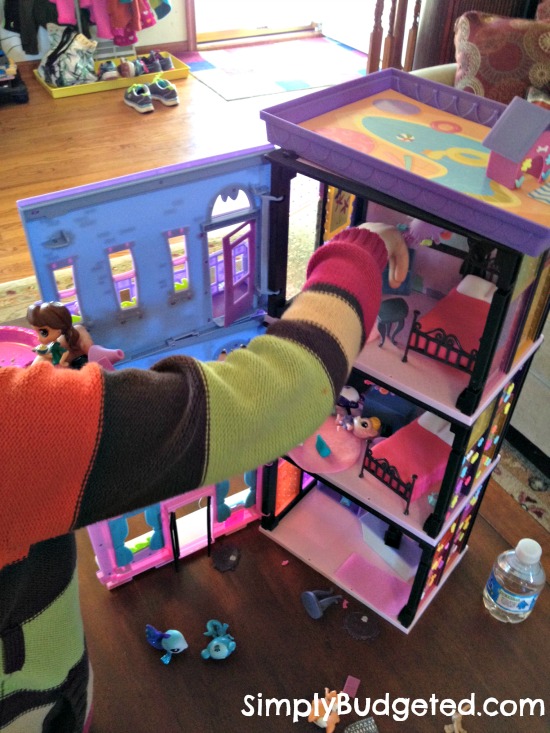 We put out fun pet themed treats for the kids to enjoy. They thought it was fun and silly to have puppy chow, pet treats, and a water bowl.  The pet treats were simply fun sugar cookies cut into pet themes and topped with hot pink icing and sprinkles!
We had seven extra friends (plus our two girls) take over living room with Littlest Pet Shop! They had snacks, played with the toy sets, and watched the shows. My favorite was when they would all break out singing the Littlest Pet Shop theme song. The girls went from playing to eating to watching and filled the whole party time with Littlest Pet Shop fun. I announced the pink monkey was my favorite and was quickly corrected that it was Minka Mark Monkey! They know their Littlest Pet Shop pets for sure!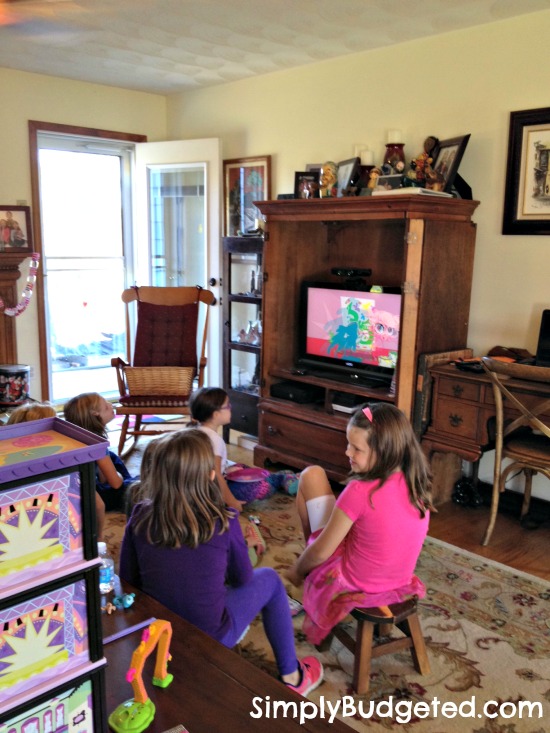 Our kids continued to play with the toys as they sat out in the Living Room (instead of the play room) that whole afternoon and evening. Littlest Pet Shop encourages kids to "Be who they wanna be!" We love this at our house. As I mentioned in our Building Girls of Confidence post it is great to see how the kids learn to be themselves. We love how they express themselves in what they do or what they wear.
We expect many more hours of fun to be experienced with the new Littlest Pet Shop play sets. I also fully expect the DVD to head to the van soon so they can watch it during car rides!
Do your kids love Littlest Pet Shop toys and shows? How do you encourage your kids to "Be who they wanna be"? Leave us a comment and let us know!