We are enjoying the joy and happiness … (or stress and struggles) that our Elf on the Shelf brings us each year. To start the Elf on the Shelf tradition off, we managed to find the box the book and Elf came in tucked away in our super small bedroom closet. The gosh darn box was EMPTY. Panic hit. Brian kept digging and finally found the darn elf behind his shoes. Whew. We need to do better with this.
Our Elf is named Kingston. I actually remembered his name this year. I should get kudos for that compared to last year when I forgot his name. Brian decided to poke fun and put Kingston in the fruit baskets with the comment "He should go here before the fruit is rotten." Thanks babes for reminder that last year I put him in the basket and didn't realize the fruit was rotten. oops!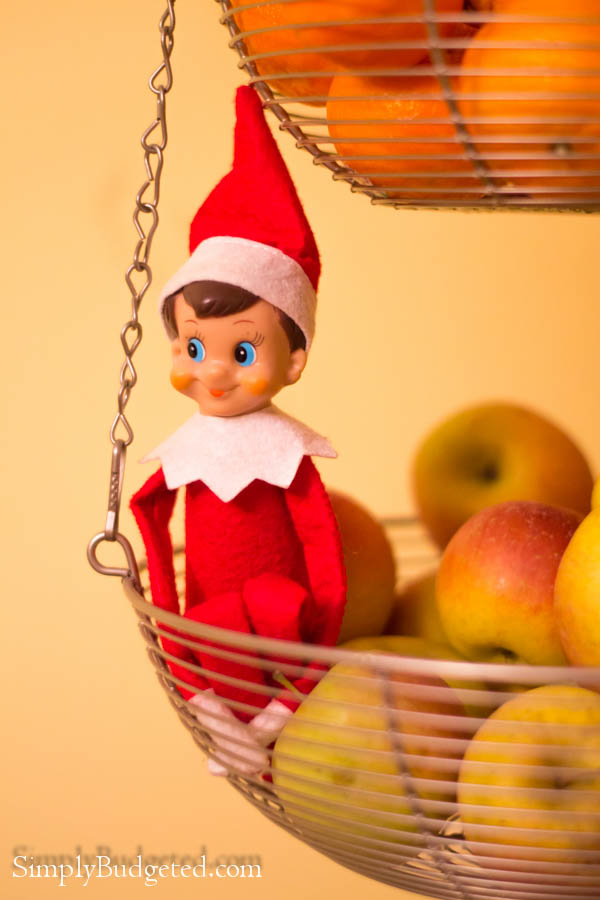 Since we are horrible at this Elf on a Shelf game, the kids never know when to expect our Elf. It is whenever we find him or remember him. So they had no idea they were supposed to be looking for him. It took them a long time to find him in this very obvious space.
Hope you are ready to play along as we try to make it through the month! How does the The Elf on the Shelf  work at your house? Check on where Kingston was this year with the Kingston 2014 tag here!