We have had almost daily comments about our stockings this year. We wait to put our stockings because of the fireplace. We actually use the fireplace so it is hard to have the stockings hang there. The kids want the stockings out though. So we let Kingston put up the stockings so they are ready for Santa. Smart, huh? It was pretty good to be honest. Needless to say Kingston wasn't hiding at all but they kids were happy.
We are D.O.N.E. We are horrible at this elf game as you have once again seen. Maybe this year we can put Kingston in a spot and remember where he is for eleven months unlike this year when we lost him before we even started. aye. There is hope … I won't count on it but it is all about the kids, right?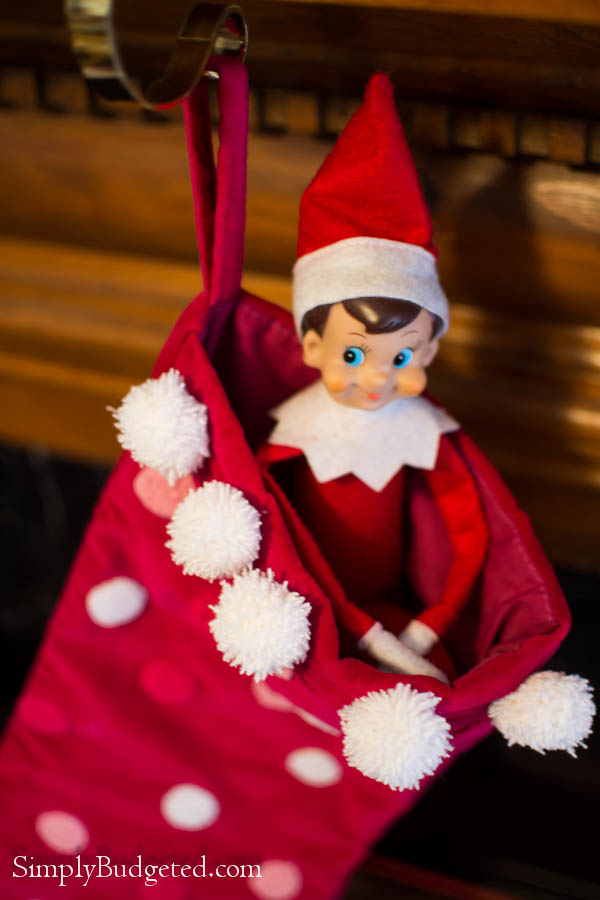 How is your elf doing? Hope you are ready to play along as we try to make it through the month! How does the The Elf on the Shelf  work at your house? Check on where Kingston was this year with the Kingston 2014 tag here!