This shop has been compensated by Collective Bias, Inc. and its advertiser. All opinions are mine alone. #CleanForTheHolidays #CollectiveBias
The holidays are a tough time of year around here. We both work and with just trying to keep up with decluttering from the tornado of three kids, finding even a little time for floor cleaning seems impossible. With holiday parties and our daughter's birthday party during the month of December, however, it's pretty important that we keep the house clean!
Sophie's birthday was last week and, so, her birthday party was this past weekend. We must have spent 2 days cleaning our house, picking up the clutter, vacuuming, etc. When we went to clean our floors, though, we found that our mop was broken. YIKES! A quick trip to Walmart revealed far too many options for mops! We were excited to try out the O-Cedar ProMist, a spray mop with a microfiber pad.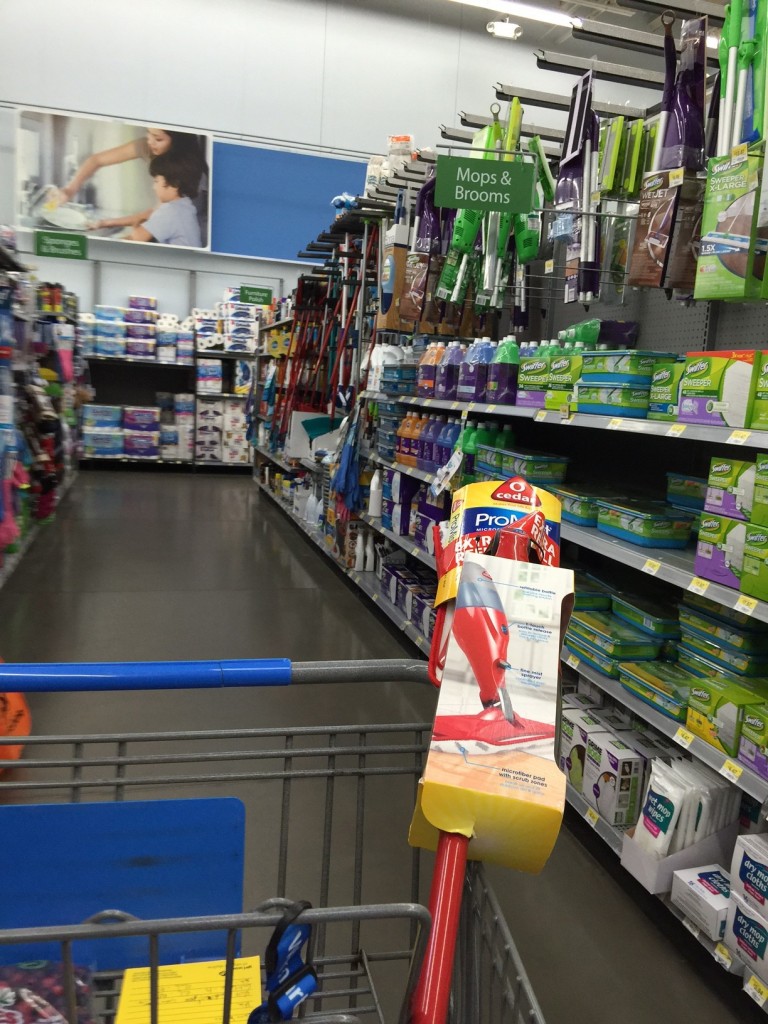 A spray mop is great for our house because we have both hardwood and linoleum floors. Spray mops use just a little liquid and the microfiber pad wipes it up right away, making it safe for both floor types. This spray mop stood out from the other ones on the market because it came fully assembled and ready to go, right out of the box. We also loved the bright red color!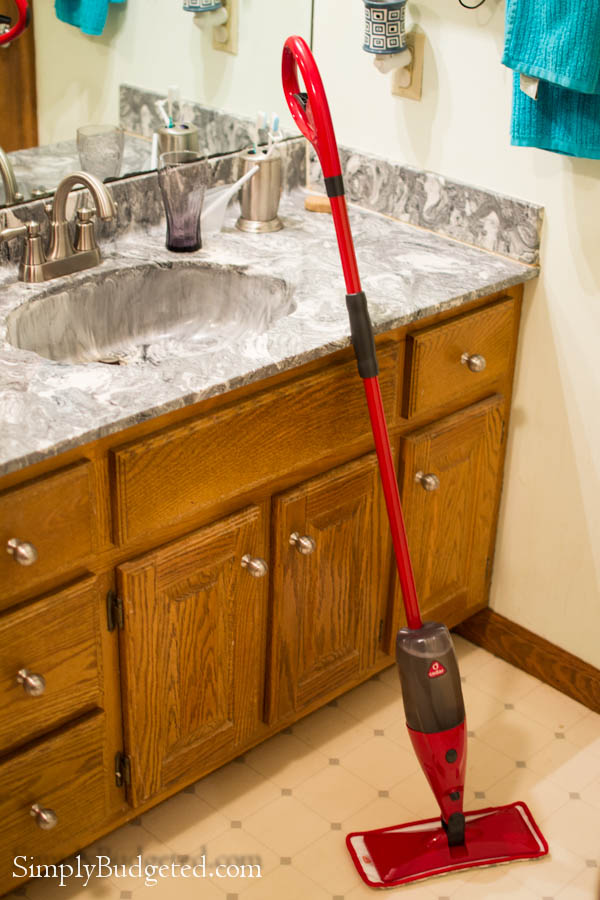 Once we were done admiring our pretty new spray mop, it was time to put it to use. Since it only needs 2 tbsp of cleaner to a full container of water, you can really stretch your budget on floor cleaner. We quickly found that our kids loved the bright red color and wanted to get in on the action, proving that the O-Cedar ProMist really is easy enough for a child…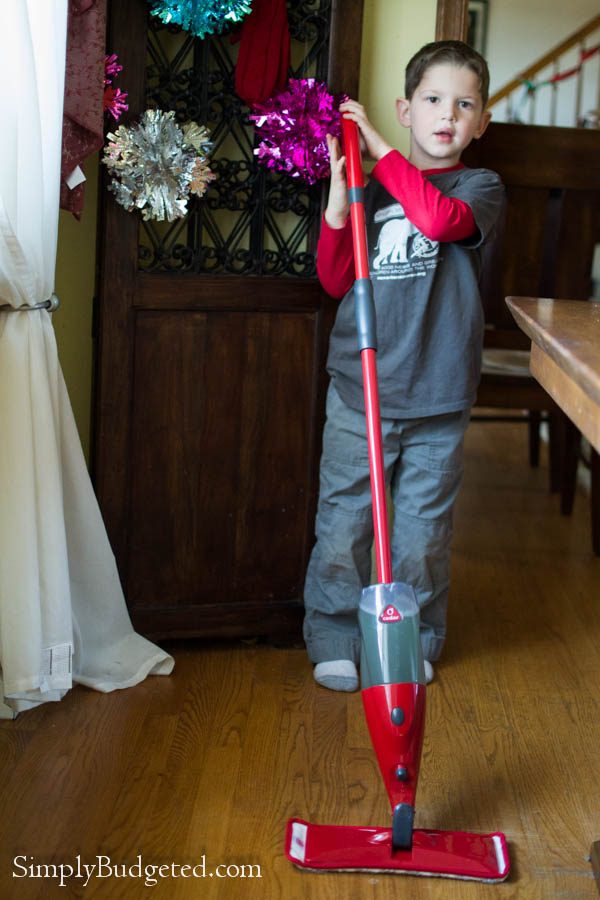 …or a husband to use.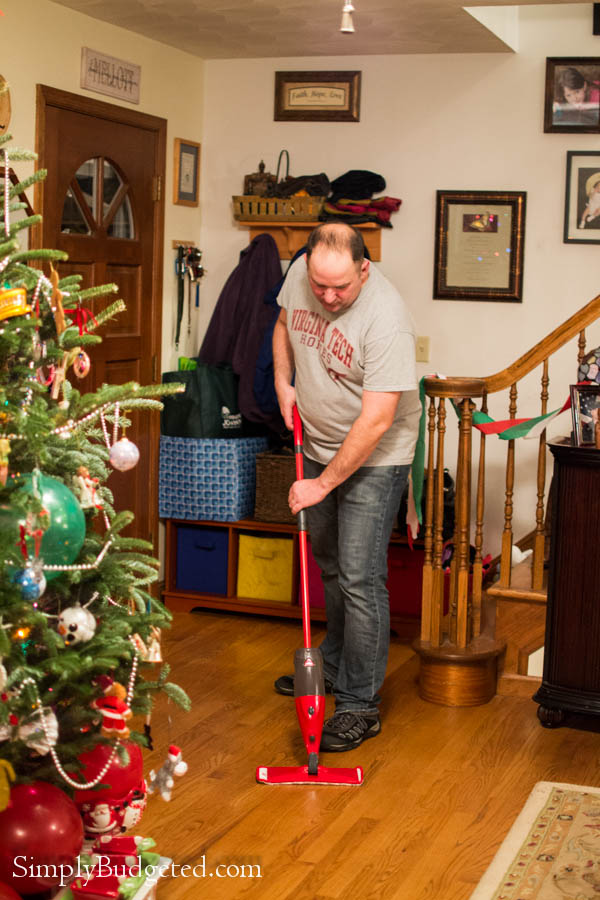 When we went to put our new spray mop away, we found another feature that seems so simple, but could easily be overlooked. The swivel head actually locks in place, keeping the head out of the way of the other brooms, dusters, etc. that we use to clean the house.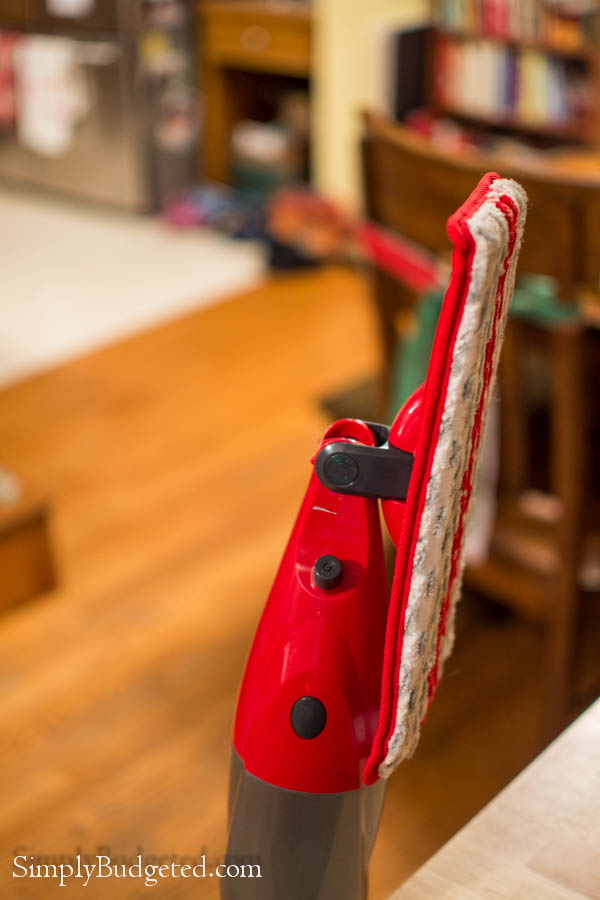 What are you special cleaning challenges during the holidays? Would an O-Cedar ProMist make your life a little easier? Leave us a comment and let us know.